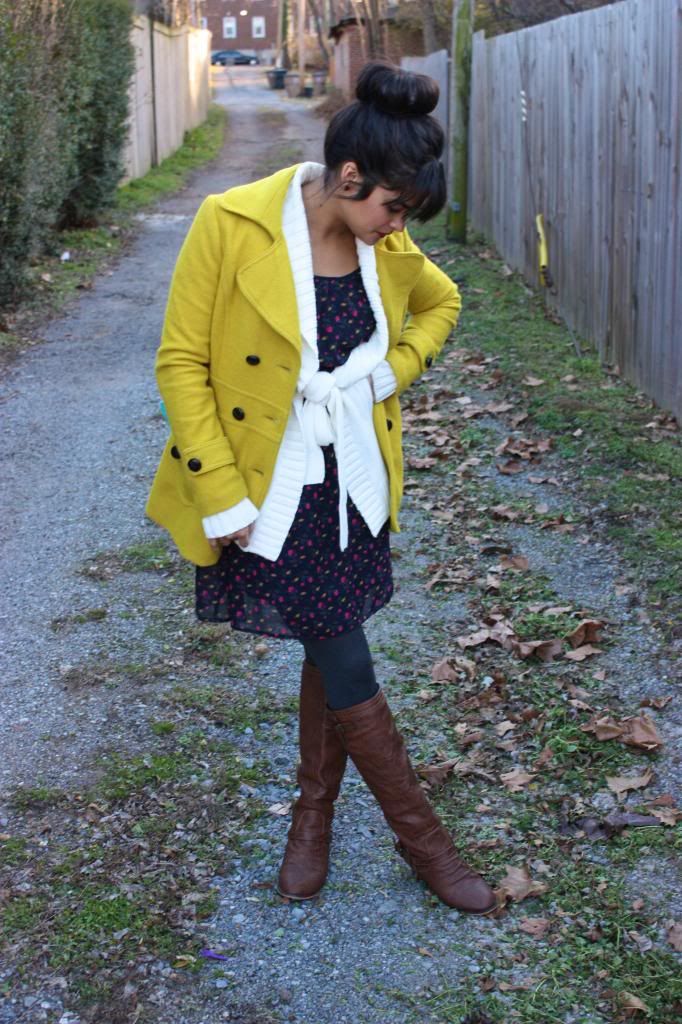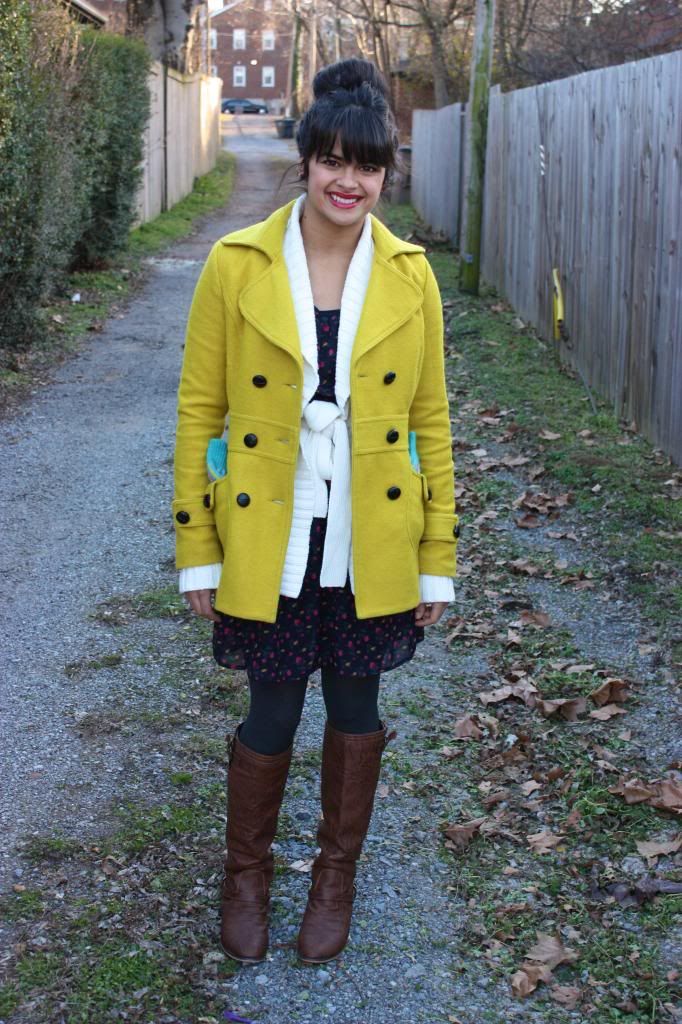 coat- F21, sweater- Old Navy, gloves- Urban, dress- F21, tights- Nordy's Rack, boots- Breckelles via Amazon
Habitual:
My winter coat.
I was originally a little unsure of the color, but now love it completely.
These gloves, they (kinda) match with everything.
My only non-black pair of tights.
and this dress, (from the Mall of America, MN, hee-yyy) proven to be soo versatile and seasonless.
Deficit:
my brain and emotions,
post-Superbowl.