April marks the last month in my current house, with May being my first month in a new place!
I'm very excited to be moving in with Shel, getting my own room, and of course some new decor.
I'll be able to spend a little more money (although still thrifting/IKEA) and really "invest in my space."
I've been dreaming and generally trying to write down all the ideas I come up with, and I can't wait to share what we're able to come up with!
In the meantime, some ideas via Pinterest, the internet, my brain, etc.
via
I have always, always wanted a wrought-iron bed. Something about it feels so simple Parisian chic and lovely. Totally cool with having mismatched thrift store end tables.
I've kinda imagined black, but then there's this one:
IKEA, here
absolutely perfect! I would literally order it online right now, if shipping costs weren't twice the price of the bed. So, as soon as I get a car, Atlanta IKEA I'm coming for you.
I'm a fan of all things white in the home (actually I love white houses as well) so I love a white bedspread, although I will probably end up with something a little colored. Still wanting to keep it neutral patterned (ok, I know exactly what I want. Gray.).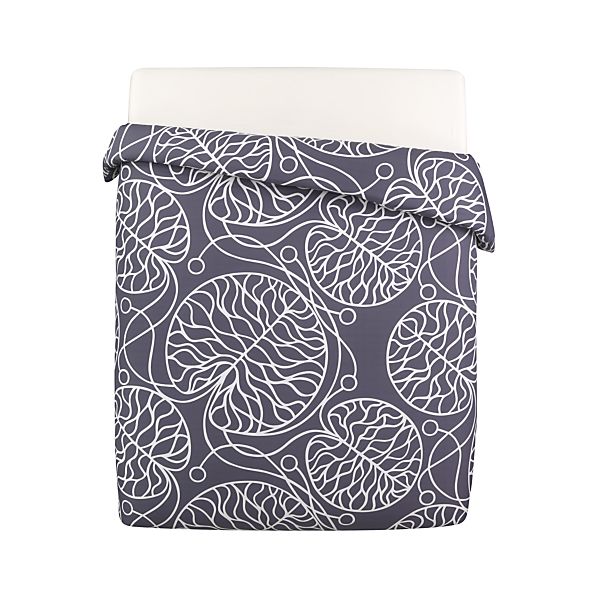 Of course, trust Marimekko to have exactly what I want!
I've also always wanted a vanity table (is this personal commentary), and I'm swooning over this gorgeous one:
More likely what will happen: I find an old desk at Goodwill, paint it white, and find an old cool mirror to lean against the wall above it/have Hunter fasten it to the wall. Not a bad idea!
I only have ONE mug that is the appropriate size for my cup of tea. Target consistently has gorgeous and affordable drinkware:
Although I'm not saying I won't splurge on one amazing $27 mug from Anthro.
It could be life-changing!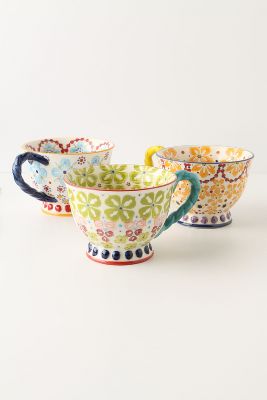 These teacups. I finally know what my friend Rachel's dad means when he says "Oh my soul."
I typically have books everywhere in my room. I already have a little black bookshelf, but what is the key to making it look less like your middle school library (ok, my problem may be some of my book choices. Ann M. Martin, looking at you.) and more like a work of art?
I believe the ticket is mixed media.
This bookshelf looks elegant, using a mirror, Buddha head, bowl of junk jewelry (maybe that's just how I envision it in my room) in addition to: many books!
Ah, the closet. This year I've been sharing a double-wide, with most of my stuff inaccessible (read: the worst). Let's take one second to drool over a closet the likes of which we will all have in heaven:
Now, obviously we all can't have a closet like Hannah Montana, but there are some real-life organization applications that can be taken from this picture. I'm talking drawers, shoe shelves, baskets, purses stacked up high, and an ottoman or stool to help reach those.
The multiple frame look is really hip these days, and I love that you can use actual photos, drawings, magazine clippings, postcards, etc. to make this happen. Would love to have a space like this above a bed or desk.
I have these pictures from my mom's old Biology books, and I love the idea of vintage plant drawings. Definitely want to get some of these up in frames!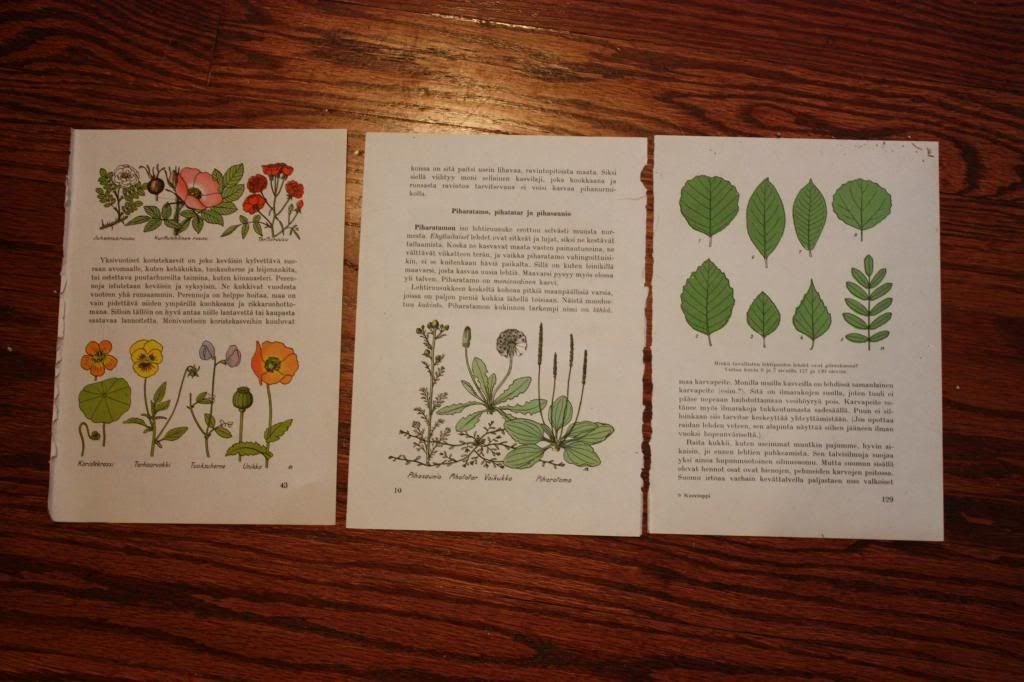 I realize this is a little all over the place...but ha so is my life!
What are you gravitating to in terms of decor these days?
Any ideas to help me reach my dreams appreciated!