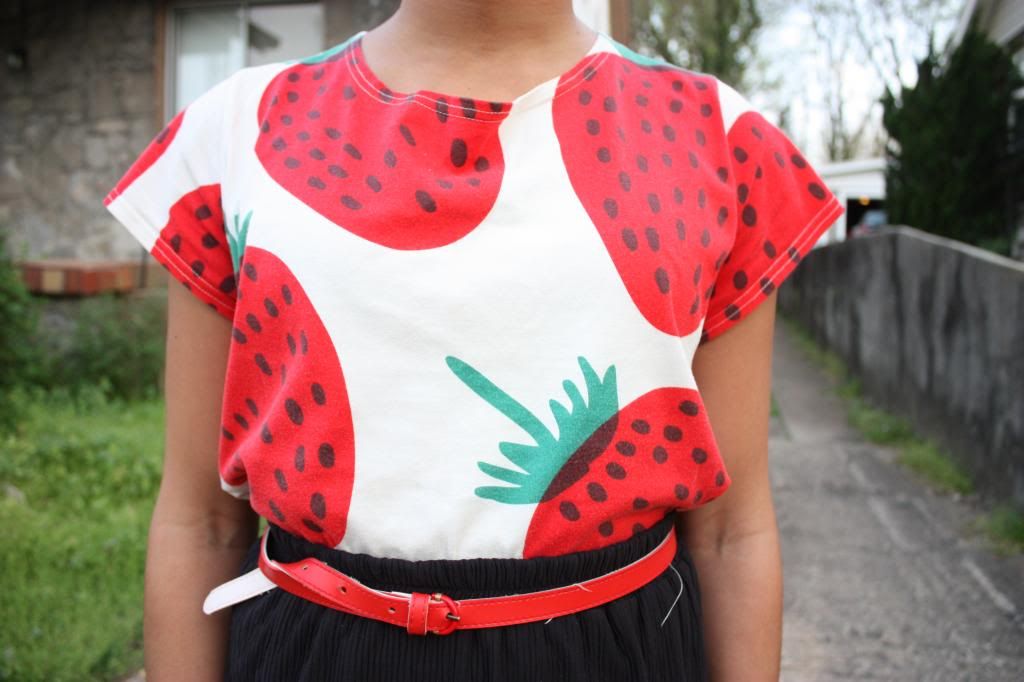 May:
In May I didn't wear clothes. Or I didn't blog about it, one of the two. Last set of pictures at this house. And oh, my strawberry shirt. I've yet to find a more summery one (
here
)!
June:
(L)- I actually won a few giveaways this year! This gorg dress via
The Braided Bandit
(
here
).
(R)- This thrifted + gifted outfit took me all over the city, on accident (
here
).
July:
Back in TN, wearing a necklace from my CA travels, in my new neighborhood (
here
)!
I'm amazed at how warm the weather was still in October in Nashville!
December:
(L)- Bright pants for some great times in SF with Carina (
here
).
(R)- My first peplum for my first Nutcracker (here)!
I don't know that "fashion" is necessarily the centerpiece of my blog, I think I'm waaaay too all over the place for that. But, it's interesting, and it's honestly been a huge help to me in keeping track of what I've enjoyed wearing, along with what I end up wearing a lot. Including a fashion element in my blog inspires me to wear
what
I have in my closet and in different
ways.
Not to mention it makes a nice scrapbook of all my well-outfited adventures for the year.
Now it's your turn, what looks are your favorite? To what outfits do you say "Keep it up, Priya!" and to which do you say "Never wear that again. Please." I would love to hear your feedback!
Thank you for the constant support & inspiration this year! I am thankful for every single one of you that share perfectly Priya with me!