blog, meet boyfriend.
JEANS, that is. tricky, I know!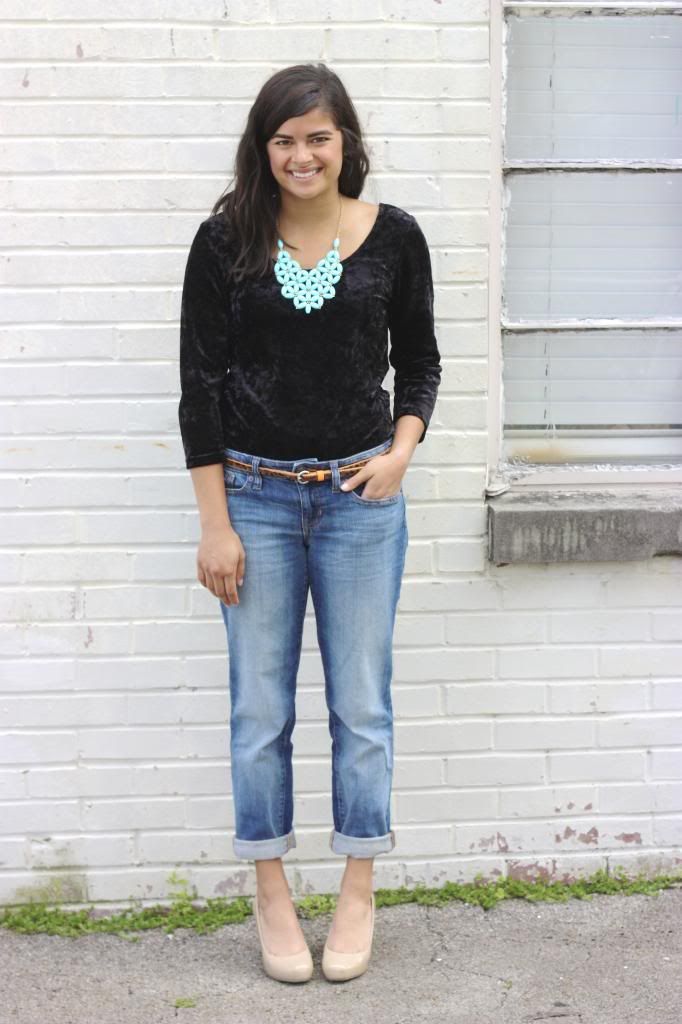 necklace: via Amazon, velvet shirt: via Leena, belt: Ann Taylor Loft, jeans: Gap, heels: Blush boutique
boyfriend jeans have become one of those clothing unicorns of the blogging world (let's see, along with the perfect leopard print scarf...well anything, really, blazers, statement necklaces, chambray) and it has been
equally
hard for me to find a pair that works for me.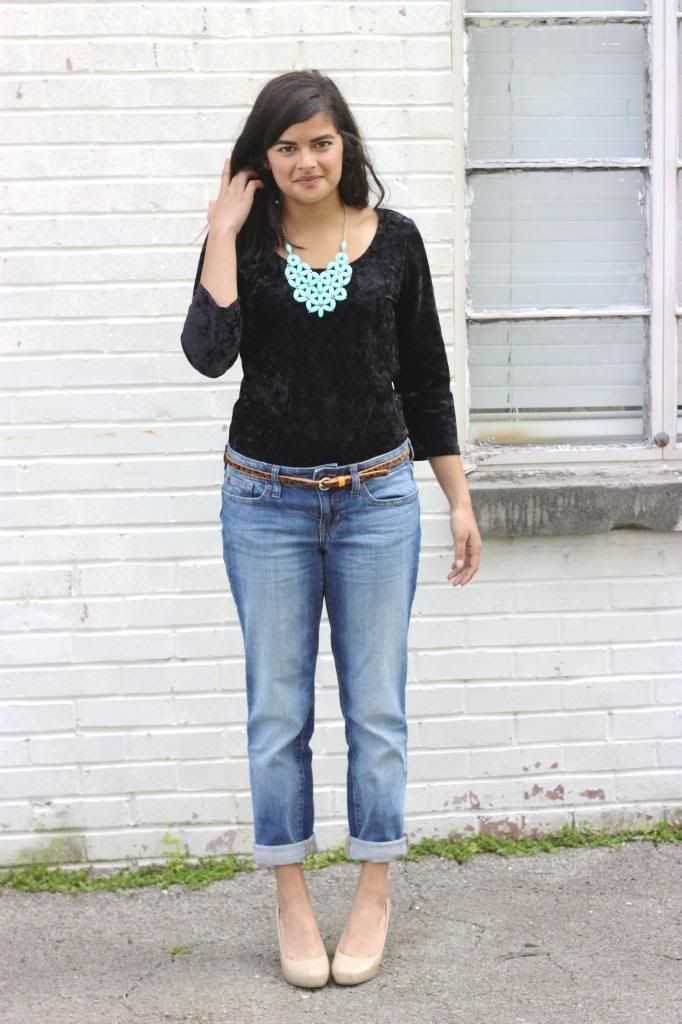 my legs are super short, and also, "strong" or whatever, so the jeans needed to be the appropriate length and actually NOT tight around my thighs. nearly. impossibly. until, this fateful day! when I went shopping in March I found these at the Gap factory store.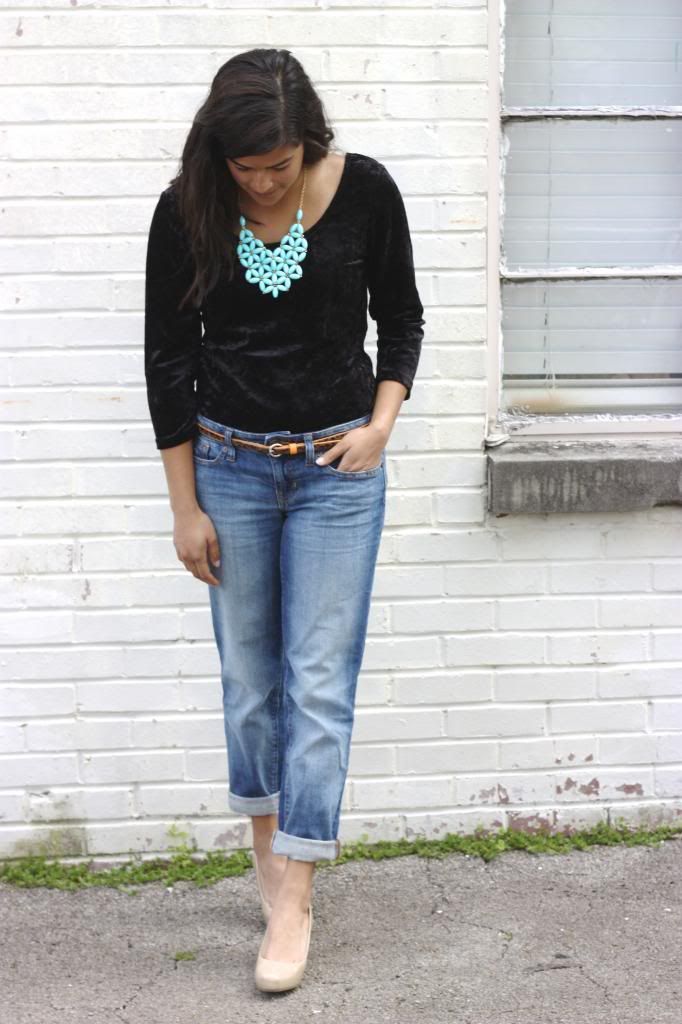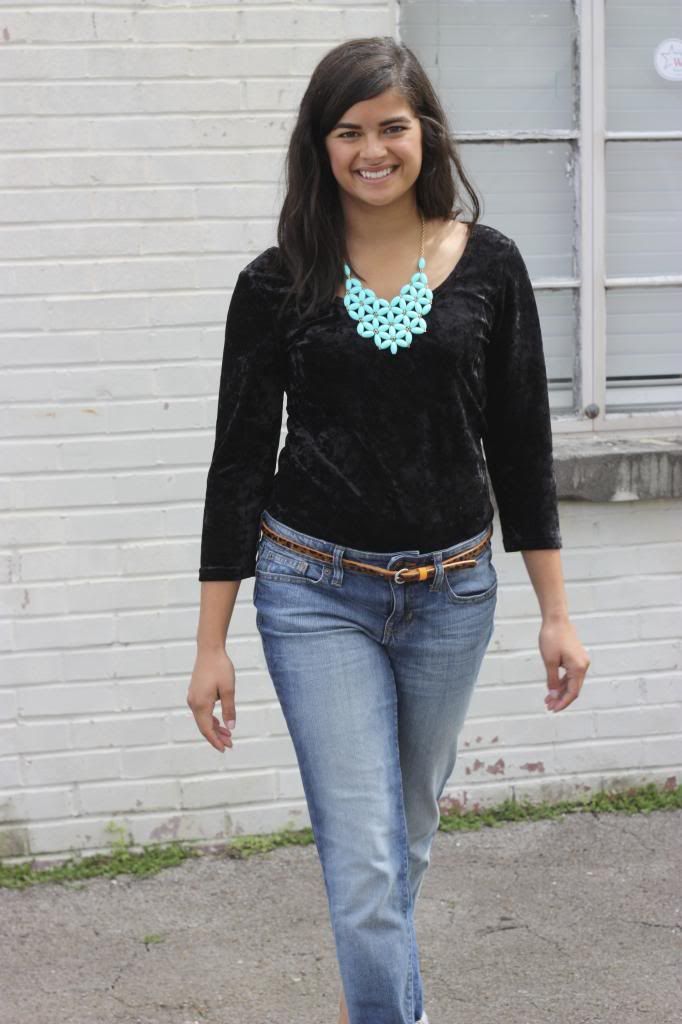 oh- rabbit trail- here's my shopping update for the month: I spent it all on stuff for my room. I think I'm ok with that. also, I'm not in desperate need of any clothing or anything. I have a running list, as always, but I think I'm good for now. anyway,
Gap is one of those places I think I consistently shop forever. they make great quality jeans, also, you can often find them on a decent sale/clearance/at a factory store. I think I got these for like $30, and I would buy them again!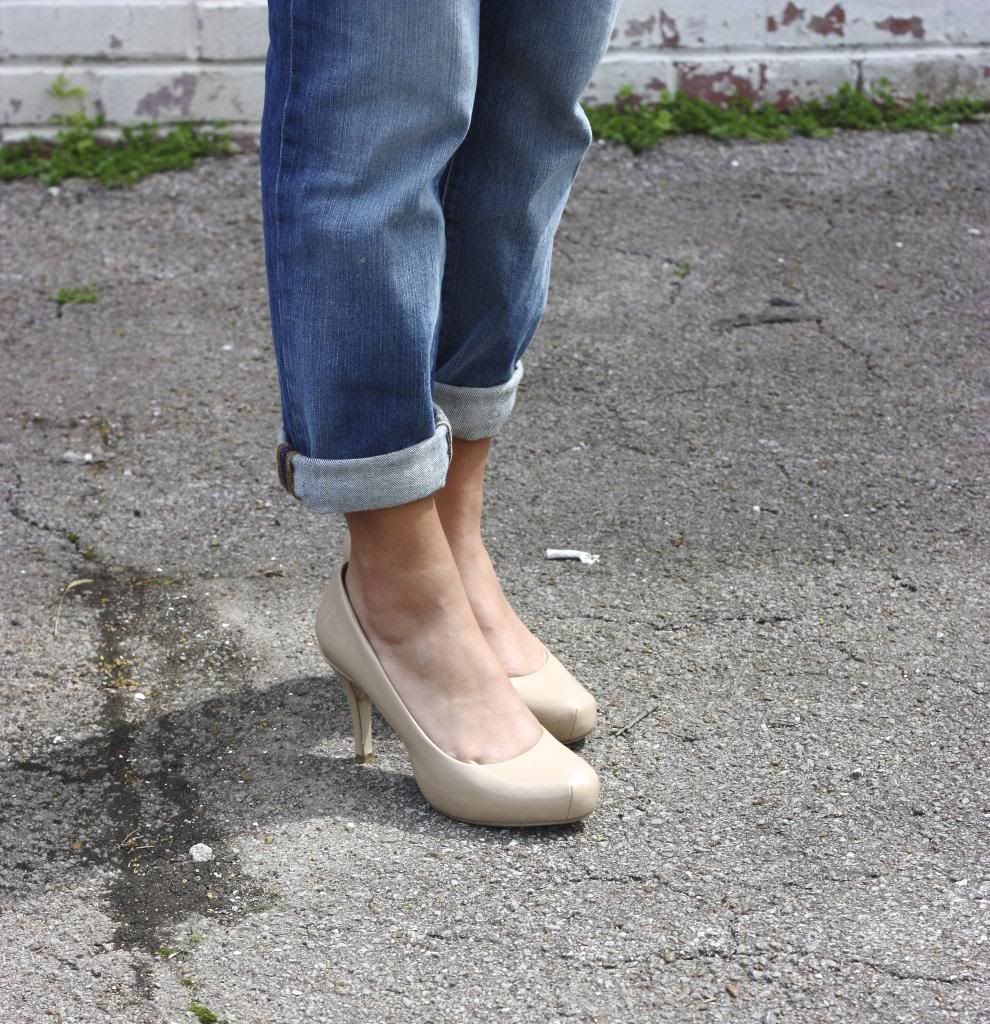 so enough about my dreamy boyfriend [jeans] blah blah blah, I love them. I understand the hype. I have to wear them with heels/wedges to avoid looking frumpy, but they are SO dang comfortable. I love a good pair of skinny jeans, but they aren't necessarily comfy.
don't have much else to say about this outfit! it's pretty simple, really, but it's one of the outfits I initially put together to try on my new jeans. also, pro tip: it is really dang easy to find cheap statement necklaces from China online. I think I got this one when I was ordering protein powder for Hunter for
Valentine's Day
. this qualified my package for free shipping #duh.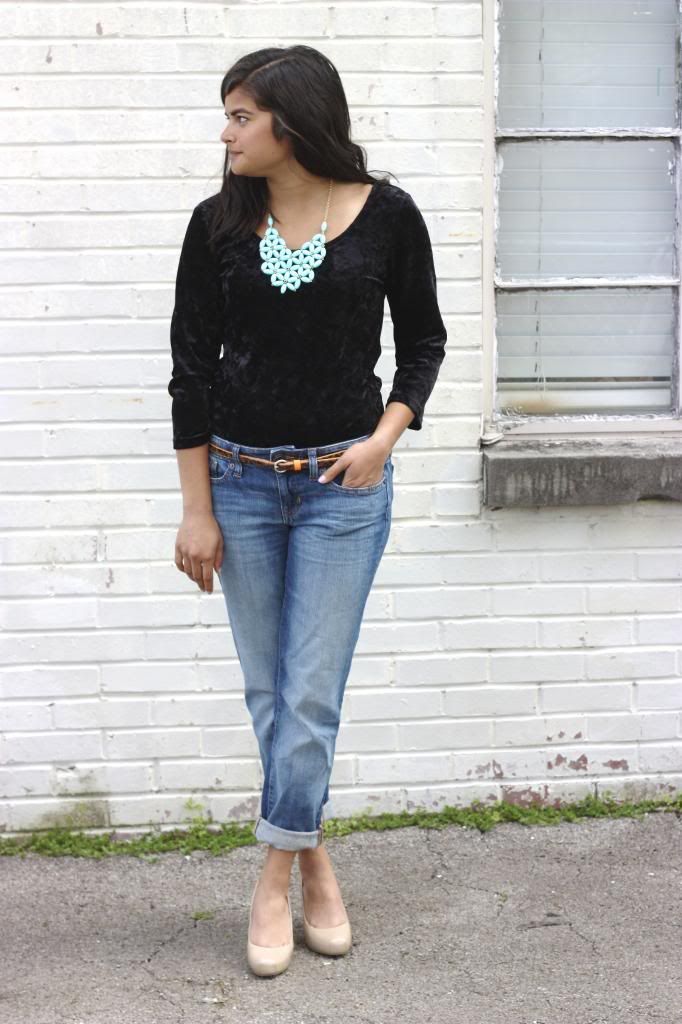 oh, I wore this to church a couple Sunday's ago, which is where Hunter took these pictures for me. the church we've been going to is in THE cutest older building. also, top five most awk places to take outfit pictures, like, right after the service let's out. I just want to scream "this is NOT the REASON I came here TODAY!" so there's that.
and here's my good news of the day: I won a giveaway! to ASOS thanks to Katherine at of
corgis & cocktails
. uh, YAY! commence panic mode where I'm like sssooo mannnyy pretty dresses.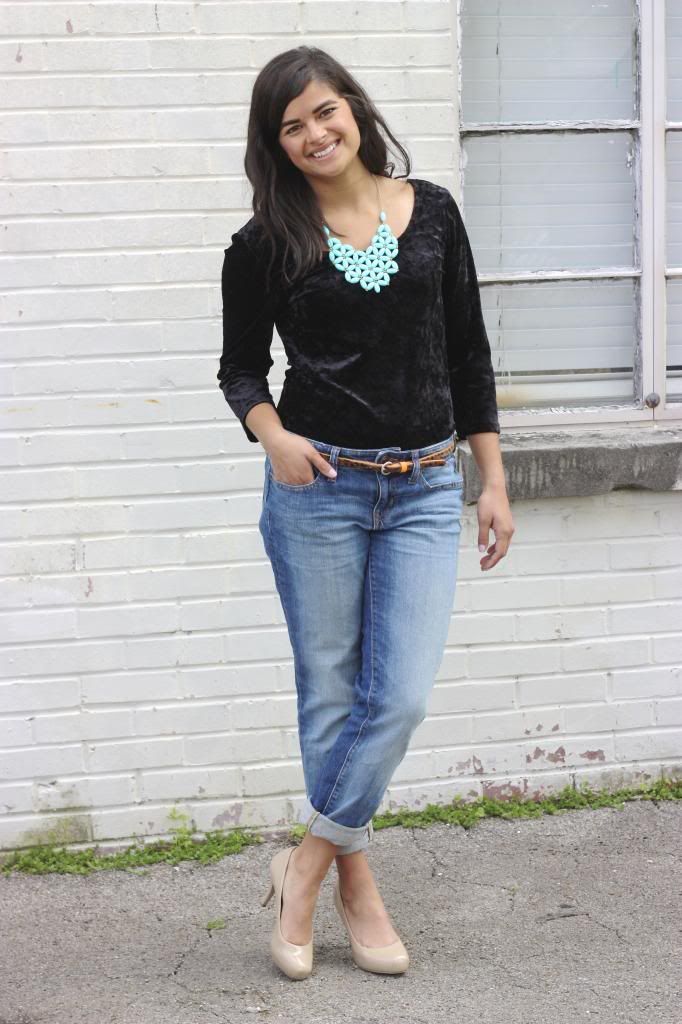 that's all today. thanks for being my friend.