*I wore this all weekend.
Call me crazy, but I think wearing an outfit three days in a row warrants an outfit post.
| necklace: gift | tank-top: Old Navy | skirt: gift | sandals: Blowfish via DSW |
Let me break it down for you. Thursday night I was gifted this skirt by the sweet
Michael & Amanda
(who just celebrated their one year wedding anniversary...we just visited them in their NEW house!) It was a belated birthday present which is ALRIGHT with me!
Amanda is the best so she said, "I better see this on your blog ;)" Hi Amanda! A couple friends have said something like this to me, and I don't know whether to be happier that someone is a) reading my blog or b) giving me new clothes.
Then I wore it on Saturday for dinner. Then I wore it on Sunday for church. And then I was like...lol and I wore it on Monday to work!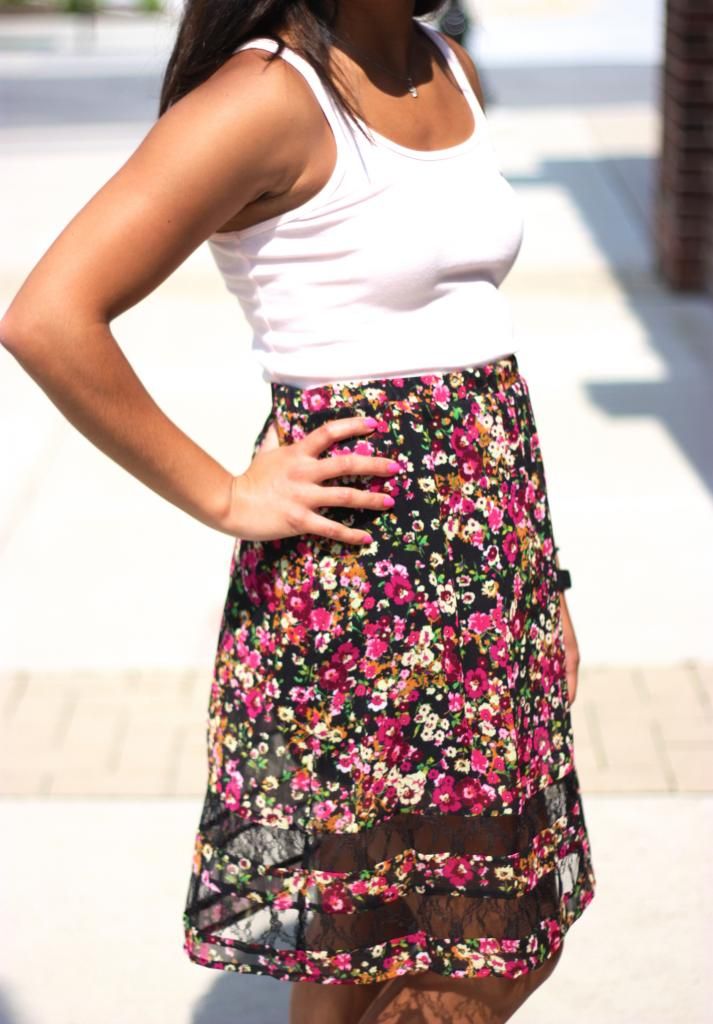 This skirt is so pretty, and I don't own anything like it! All it needed was a simple pink (trust me, though it looks white in these blinding photographs!) tank-top, and some sandals, which made for a casual pairing, perfect for the events of the weekend.
I can see it just as easily dressed up with wedges or heels, a dressier top, and some chunky jewelry.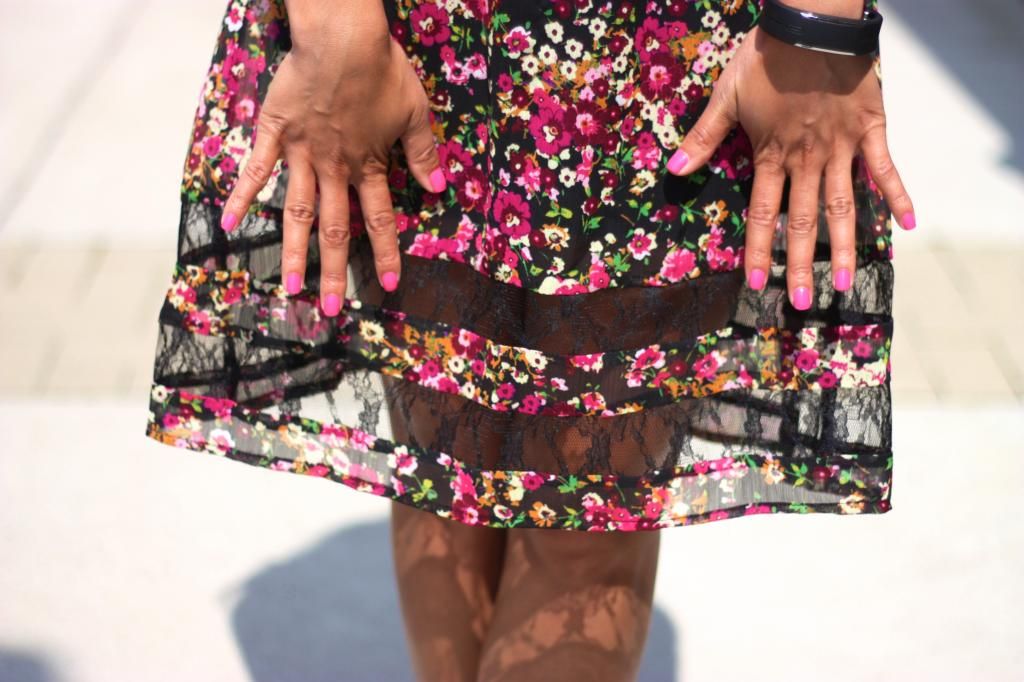 Aforementioned "Barbie manicure."
Remember when I had a "
lob
"? Lob no more! My hair is legit shoulder-length. But I almost think I like it better shorter. I might go back to that this weekend when my sisters & I go see Olive all together!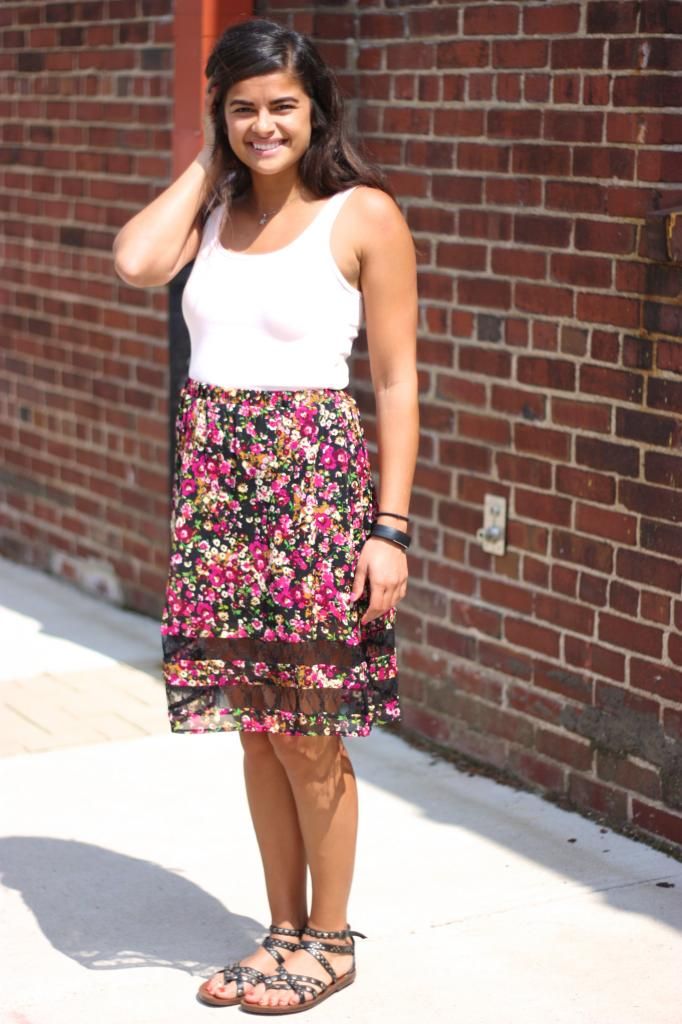 It's amazing how skewed your to-do list can get when you start binge-watching a TV show. This week I've been relaxing and getting ready for my sibs to get here, and by that I mean, plowing through New Girl and thinking about doing laundry.
I'm getting seriously inspired by Zooey's whimsy "no-rules" color palettes. Any other New Girl // doing laundry fans out there?