Two notable things happened this weekend, in between chilling so hard and watching TV.
Saturday we met up with Ethan & Andrea (new blog for her-
check it!
) and headed to
Arrington Vineyards
for their Summer series of Music in the Vines. I've been to this gorgeous spot now three times, and honestly, I think it gets a little better every time! I've been wanting to attend their free concert series all Summer and it finally worked out for us. The band that played, San Rafael, had a Latin sound, which couldn't have been more perfect (since we are
always
enjoying Latin beats with Andrea!) We met up at Andrea's, packed up our cheese, crackers, fruits & veggies, and personal wine (shhhh!) and made the beautiful drive down. It was actually rainy the whole time, so they moved the concert into a giant tent. But, the rain didn't spoil anything! It was a perfect Summer evening and I love spending time with those two. We're good couple friends. Excuse my rainy day hair and wino stare/teeth.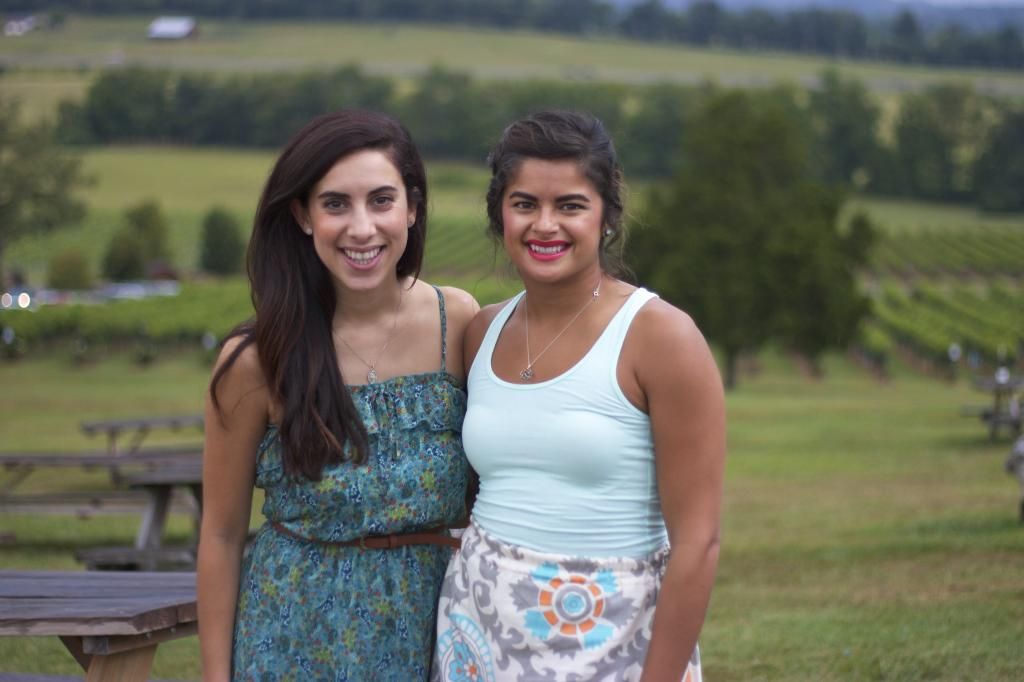 Sunday Hunter and I celebrated an anniversary- four years! It has seemed like a long time, but I'd say we still have a pretty good time together. And yesterday I heard him tell a story I had never heard before (two words: camping. Moonshine.), so yeah, the mystery is still there. I won't get too rambley or sentimental here, but I have written about him
a whole lot
on my blog. We went to church, went to Taqueria for lunch, went hiking, exchanged presents, made dinner* (he made dinner I was doing my nails) and watched the VMAs. It was low-key but really nice. I love you, Huntee!
Beaman Park is gorgeous and no more than 20 minutes from my house! Perfect for a hike literally anytime. Thanks to Art for the recommendation.
I try to appreciate the moment and never "work for the weekend", but when I get caught in the grind, it's nice to know that the weekend wasn't long ago and isn't too far away!