Why hello! It's been a dreary, though busy week that hasn't involved blogging, reading blogs, or anything involving blogging. I'm ok with that! I read once somewhere and I'll never forget, "It's ok for life to get in the way of blogging, but not for blogging to get in the way of life." Disclaimer over.
After watching several of my lady-co-workers parade around in their felt hats, I broke out my own, which hasn't seen the light of day since
this
outfit. I lovingly refer to it as my "Beatrix Potter hat", and always feel somewhat costume-y wearing it--but I guess that's what personal style is all about...right? My theory behind the hat is to keep the rest of the outfit as simple as possible; this keeps the hat the ridiculous center of attention.
| hat: UO | earrings: gift | top: Old Navy | jacket: Old Navy | jeans: F21 | booties: Target |
I paired it with a messy bun that exploded, some red lipstick [Rubylicious by Maybelline, if you're interested] and some NEW earrings my kind friend Katie sent me in a bday package last week! In her thank you card, I wrote, "The earrings are just like my old favorite pair of earrings that I lost sometime during my Senior year of high school." True story. They are pretty but simple enough to wear with everything. Thanks Katie, & three cheers for accessories.
I realize you can't even see the shoes, they're
these
booties that I've thoroughly stained but will wear anyway because I love 'em.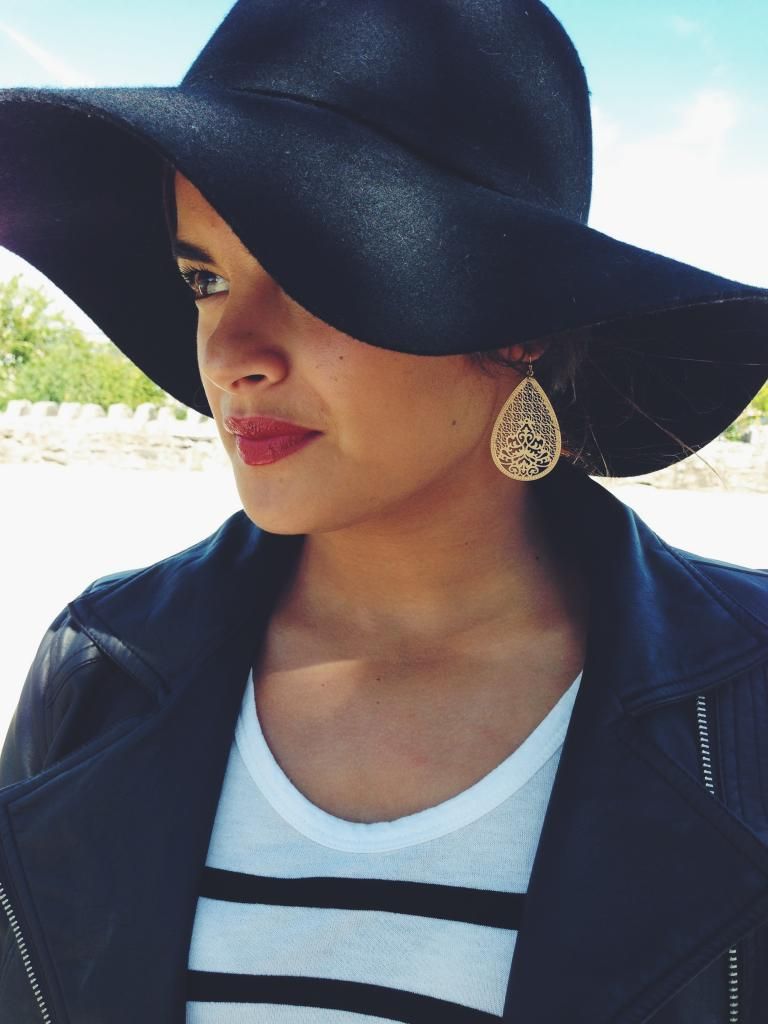 Just some simple iPhone + VSCOCam edited photos by Kelley outside our office one day last week.
Things that have happened this week: drove
back from FL
, endured a crazy tornado-like storm here in Nashville, met Andrea for coffee, watched some more Breaking Bad, organized a semi-chaotic work lunch, played ping-pong after work, had dinner with Trace and his parents, got a new Ipsy, and tonight I'm babysitting some of my favorite babies!
ALSO- don't forget, I am co-hosting a theme week with Andi of Just Another Smith starting Monday! The theme is Graphic Tees, so pull out your weird/fun t-shirts and get them in an outfit; we would love to have you link-up for one day or as many days as you like.
So, I will be posting outfits every day next week, which will be a bit of a learning curve...surely I will run out of things to say. Would it be more worrisome to
not
run out?
See you then, if not before (wishful thinking.)