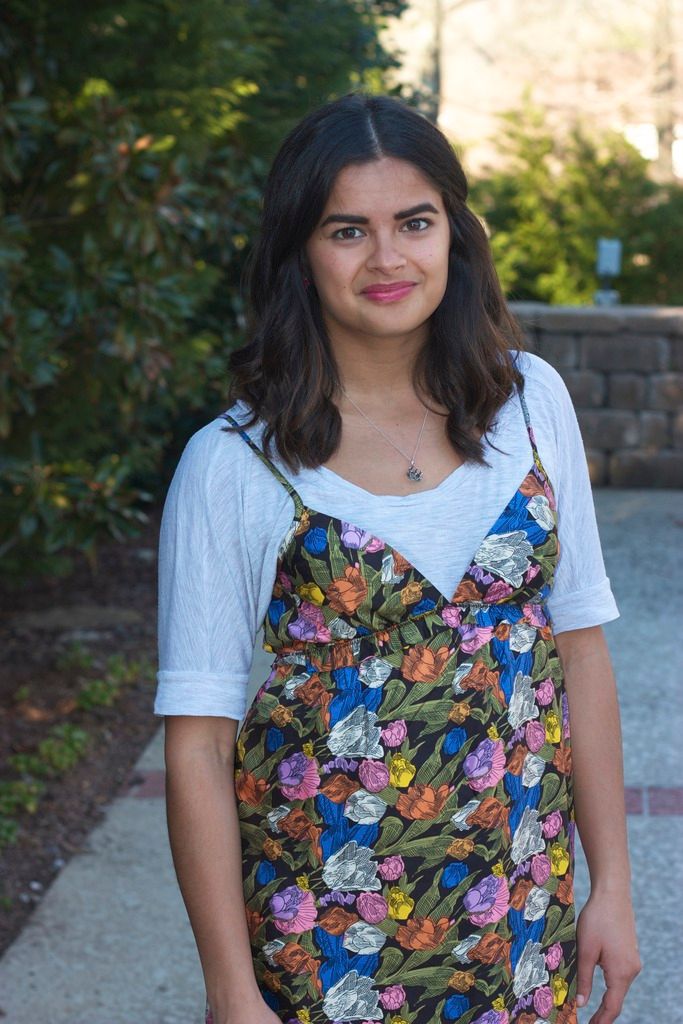 | necklace: Tiffany's | t-shirt: J.Crew from Carina | dress: F21 from Jamie | flats: ancient AE |
This outfit was born out of a combination of
not buying clothes
+ trying to wear everything hanging in my closet. This dress is a hand-me-down from one of my co-workers, and I love the floral print! Since I wouldn't get away with this at work as-is, I decided to wear it "jumper style", layered over a t-shirt, which is one of my favorite ways to wear dresses, actually! I forgot that this t-shirt is drapey, which is normally awesome, but under a dress ended up looking pretty saggy by days end. In conclusion, I would say this outfit is just ok. Any ideas on how I could style this better? I hate to let a print so pretty go to waste!
Also- shoutout to these flats that I've had since high school. They are finally comfy! I honestly think I did the "they were in style, they went out of style, now they're BACK in style" thing.
And yes, I DID get to wear this on Monday, which was SUCH a beautiful day! After work, Hunter and I ran at the park, then grilled and ate dinner outside. It was really lovely. I hope Spring is finding you wherever you are, too!