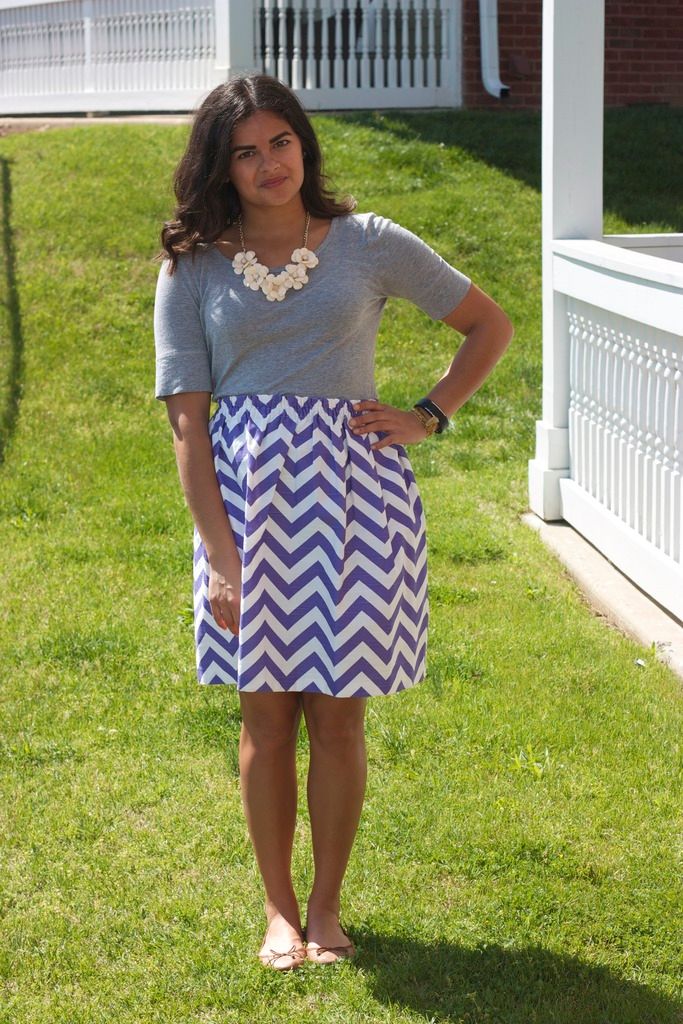 | necklace: Target (giveaway win) | t-shirt: H&M from Carina | skirt: handmade | flats: Old Navy |
Life is wild. Here's why: a few weeks ago, I titled a post
"I'm Sprung"
, featuring the most Spring-y outfit I could muster, and a discussion of how much I love T-Pain (enough to use his lyrics as a blog post title.) Fast-forward to a couple weeks ago, where in a simple twist of fate- I GOT TO SEE T-PAIN in concert (long-story short: my friend had a ticket to Vanderbilt's Spring show that he gave me.) As I was standing there, overdressed
in my velvet leggings
, in a throng of underage, raucous college students, the air thick with smoke and Spring air, and he (they?) played this song, I was thinking about my BLOG and feeling old. How providential was that?!
The show was fun. I can't really confirm that T-Pain was there, I couldn't see very well and there were 20+ people on stage. Hype men are a real thing. I
live-tweeted
the whole thing and that was probably the funnest part, laughing at my own jokes since '91.
OH- I've now worn this outfit twice this Spring, and felt very Sprung both times.
Got me doin' things I'll never do if u ain't been I'm tellin' you
go ahead and enjoy that song and think of me!!
EDIT: I have to add that this skirt was handmade by
Andrea's
wonderful grandmother, not me! I can't take credit for her talent!