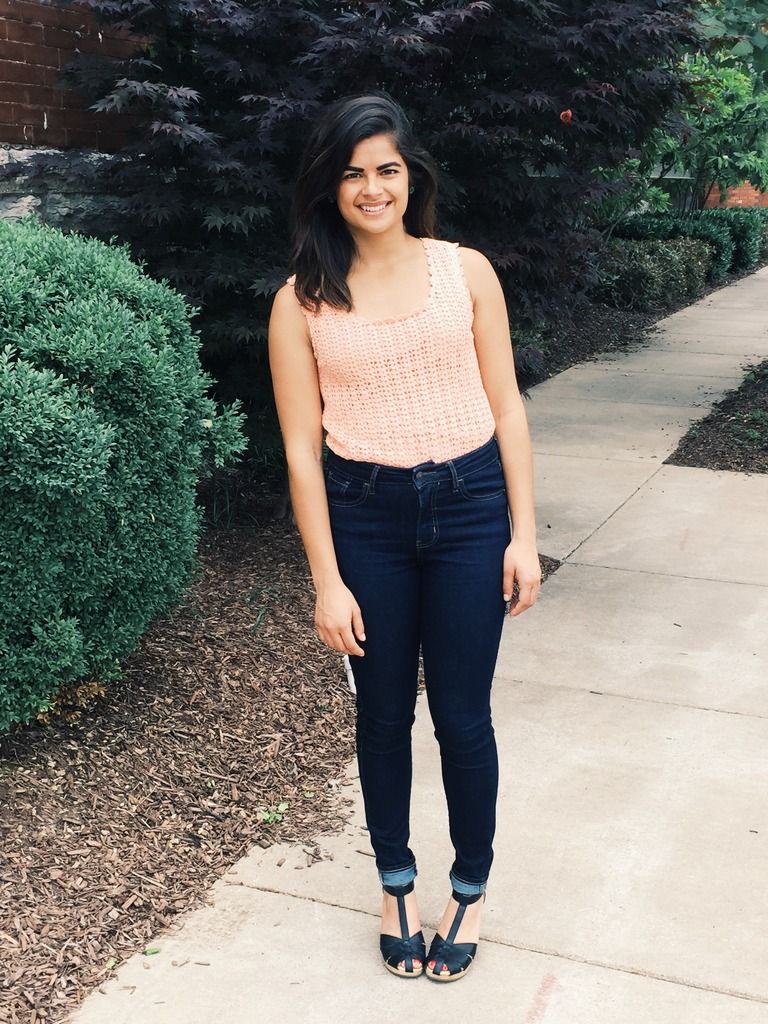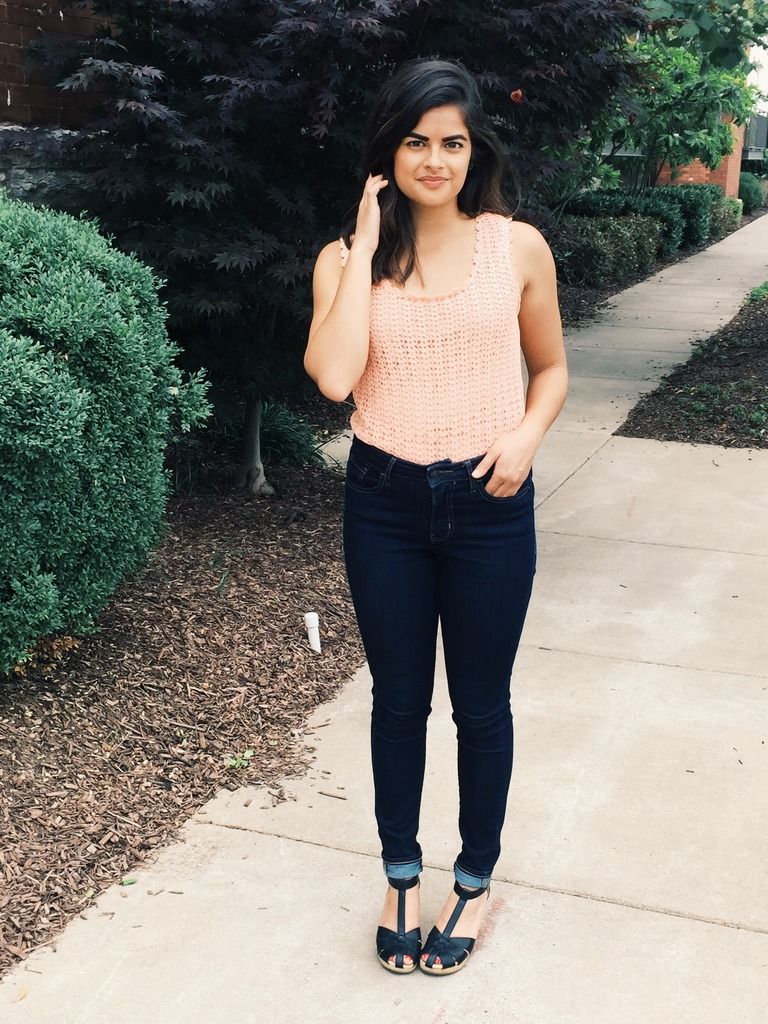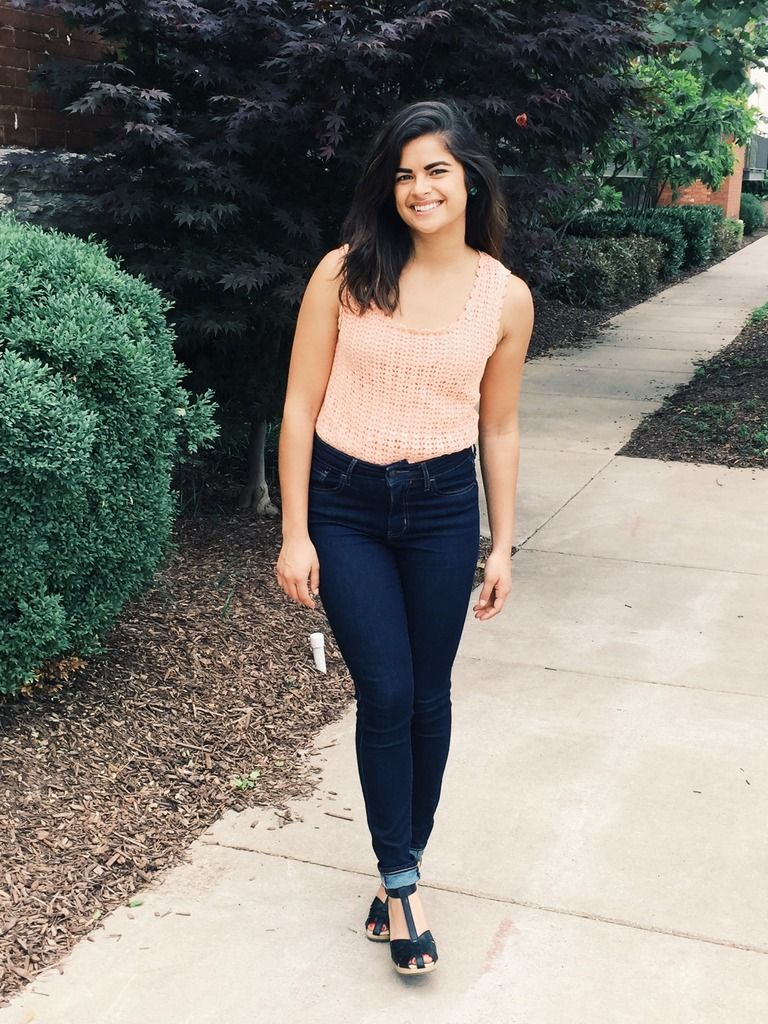 | earrings: gift from Galina | top: thrifted | jeans: Old Navy | clogs: Old Navy |
I'm so glad I found some great pieces before I started seriously curtailing my clothes purchasing. I've loved the silhouette of high-waisted jeans for
ever
, but finding the right pair can be tricky. An inch off, and you can quickly be in Mom jean or mile-long-crotch territory. I ordered this pair from Old Navy last Fall (they're the
Rockstar High-Rise Skinny
), and was surprised to find they fit perfectly; especially for never trying them on.
These are my current jeans that fit best and are the most flattering, and I wear them at least once a week! I'm amazed this is their debut on the blog. This top just arrived back in my closet after a Winter hiatus, and the cool thing about thrifted items is- I feel like it could finally, actually be in style (I also wore it over
here
.)
WELL- in a few short hours I'll be headed out to spend the weekend in Florida, with my brother Sundar (whose birthday is today! Happy Birthday Sundar!!) My sister Carina flew in this morning and is driving down with me, and my brother Coren flew to FL from CA yesterday. I'm looking forward to spending time with them, and not mad about being close to the beach :) hope you all have a lovely holiday weekend, wherever your plans take you! Be back next week!!