you know how people use the phrase "end of an era" and you laugh because it seems a little too epic?
well, I honestly feel like today is the end of an era.
today marks my last day of class, forever (NOTE: I say, forever, strongly assuming I never go back to school, but then again, we'll see)
this is the last morning of my desk job that I've had for three years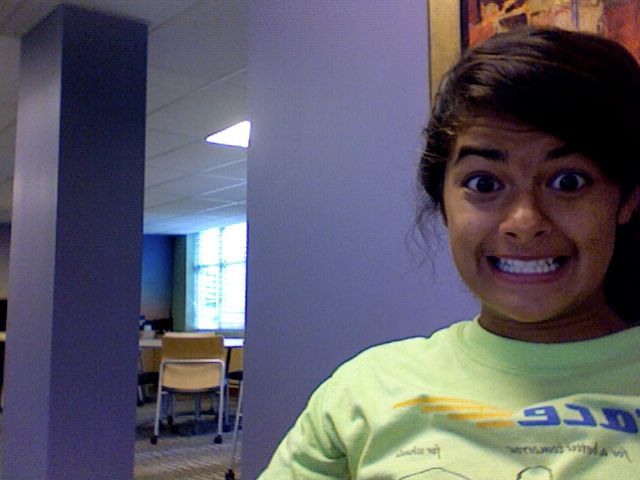 most of what I do at my desk job is take selfies...here I am on my very first day, my Sophomore year!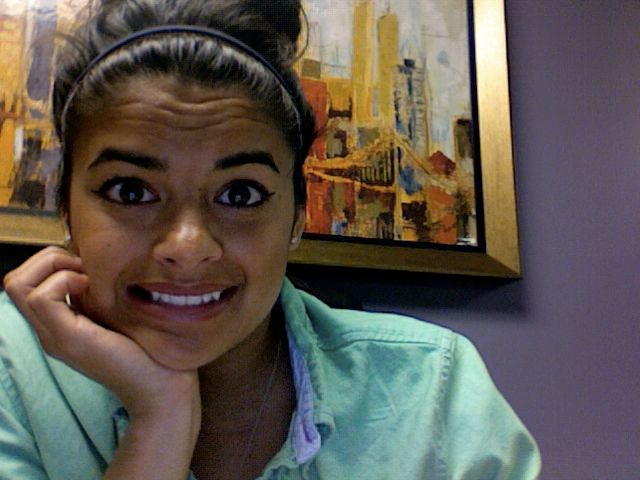 and today! my last desk selfie everr!
today was the last day I rode to school with my roommate Emily and listened to St. Vincent
today is Hunter's last engineering presentation and then I never have to be a girlfriend to an engineering student again (mega-yay)
tomorrow night (or yesterday afternoon, if you count my tennis final) I start my last set of finals
so everything feels like it's the last of everything.
I am SO incredibly excited to be moving into my new house (Saturday. Also this time I promise I'll show pictures because it's gonna be fantastic),
and generally have some time for adventures, including, but not limited to: road trips, decorating my house, reading, crafts, watching movies, enjoying, etc.
basically things I have wanted to do so badly for the past 4 years but haven't been able to!
so, I'm feeling excited, not nostalgic (well, maybe a little)
but definitely weird! because college is practically overrrrr whaaaat is this.
so, that's what's on my mind.
my parents and sister come into town next Friday, until then I'll be working, studying, and taking finals.
the weather is DREADFUL right now, the kind that's only good for laying in bed
also, I have a meeting about some job stuff today :D
hope you all are doing well, xo