Hello! Today I am linking up with
Bri
for Third Thursday Threads, Beauty edition.
I haven't talked about beauty on my blog...like, ever. Not because I'm not into it! I got bitten by the beauty bug like most girls, in middle school, and suddenly all I wanted was glittery lipgloss in every single color possible.
My tastes have changed a little, I still love it, but I have to say: I'm not a beauty-obsessed girl. This is for a few reasons: foremost, if I have to choose between sleep in the morning and styling my hair, sleep wins 90% of the time. I would much rather spend money on new clothes than new nail polish. And I often find myself feeling the most beautiful/comfortable in minimal make-up. I just honestly don't spend that much time on my hair + make-up.
[Not that there is anything wrong with that at all and I keep hoping to one day be grown-up and actually take this stuff seriously. Southern Belles, you are gorgeous to me. Californian hippies, you are also gorgeous.]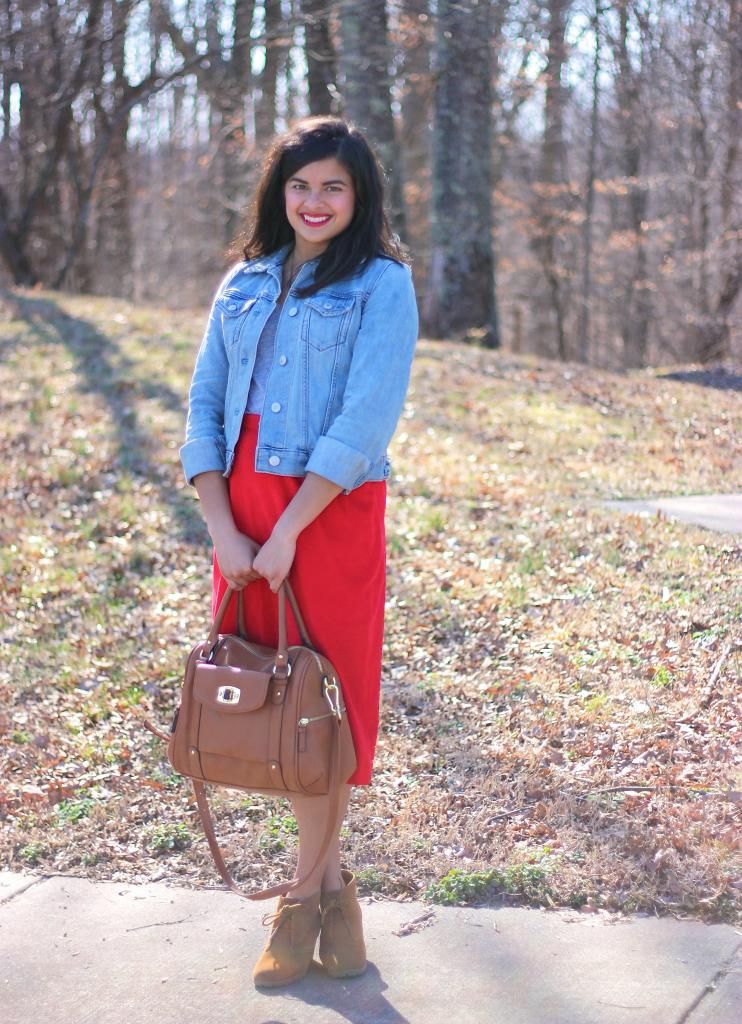 So while I don't have tons to contribute to a post about beauty, I thought I would share a few simple things I've incorporated into my "routine" (in "" because said routine is pretty laughable aka simple.)
jacket: Gap, necklace: Old Navy, t-shirt: Madewell, skirt: thrifted, booties: Target, purse: Target
1. Red lipstick. I almost feel silly posting about this because it is such a duh nowadays in the blogosphere. To my credit: I first fell in love with red lipstick my junior year in high school. I had found the perfect Jackie O. dress for our Spring formal, and knew I wanted red lips to complete the look. So I did it. Felt slightly vampy, got some strange looks, but I loved it. Red lips = instant glamour.
So while what I'm suggesting is nothing new, this might be a new thought: don't wait for an occasion to wear red lipstick. Rock red lips with a white t-shirt (done it) for the ultimate simple sophistication. And if someone gives you a hard time for drinking beer with a straw, well, beauty is pain.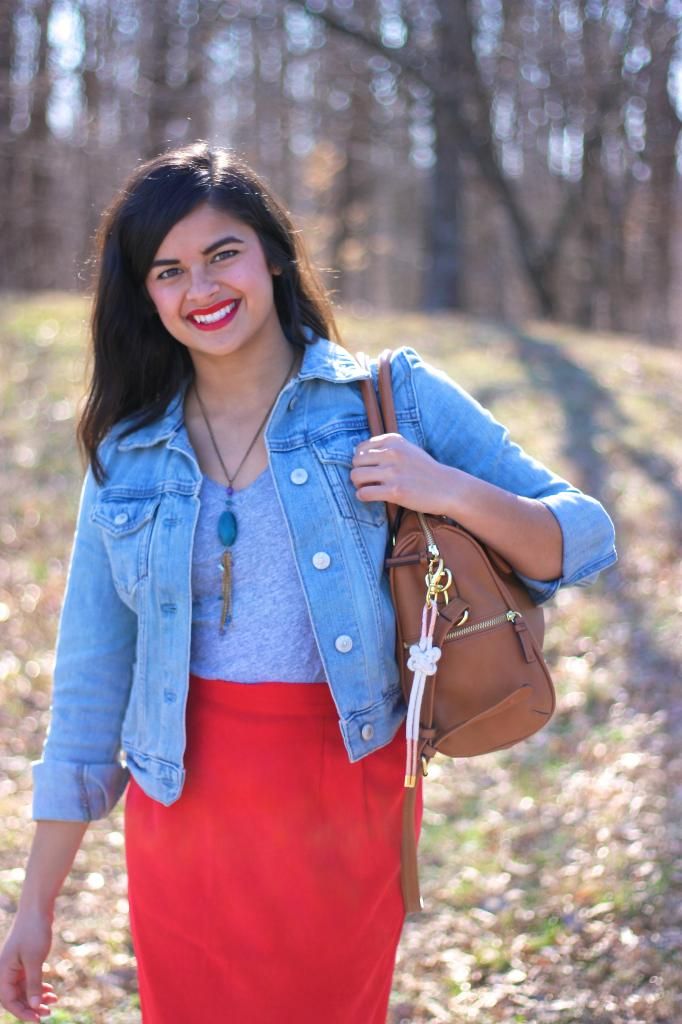 2. Dry shampoo. Another duh, I know! I'm down to washing my hair no more than twice a week (granted my hair is very dry and coarse naturally and I couldn't do this if it were fine.) Using dry shampoo stretches out my clean hair, and also gives it a pretty nice second, third, and fourth day texture.
But here's my tip with this: don't want until your hair needs it to use it. I use dry shampoo pretty much as soon as my hair is dry from the shower. Preventative measures, friends. And don't shy off if your hair is dark! I've spent 4ish years trying to convince Hunter my hair isn't black. I like to spray the shamps right before I go to bed, because it marinates nicely in my sleep.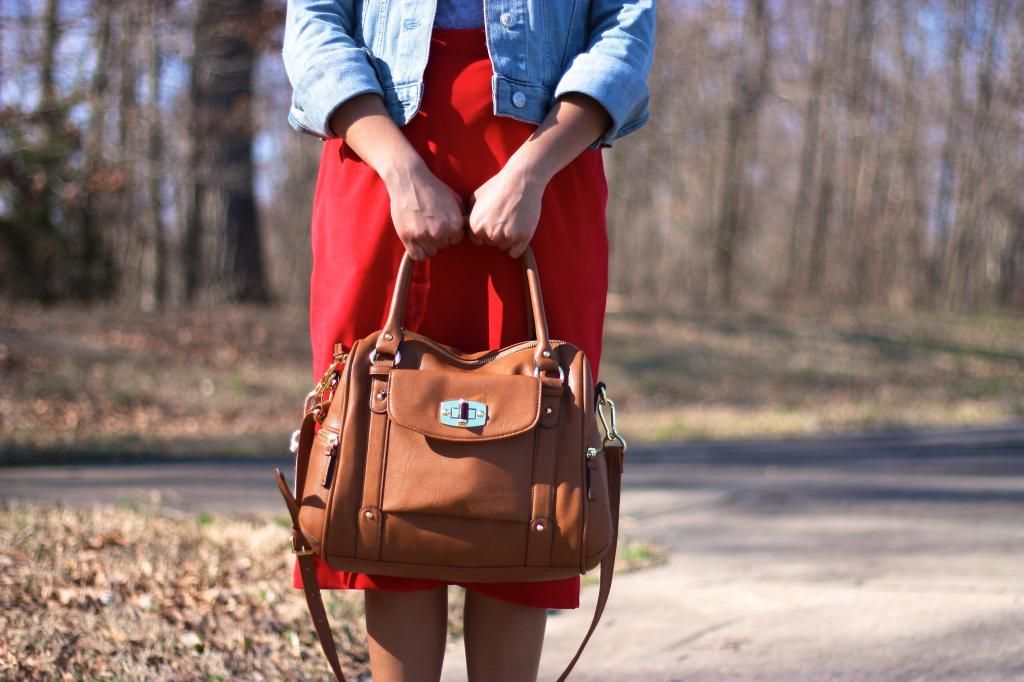 3. Petroleum jelly.
There are like, a thousand ways to use this stuff.
I don't know about you, but my hands get sooOOoooO dry in the winter time. I use lotion all day long, but right before bed, I use my little tub of Vaseline. I would say use a "liberal" amount but only
after
you've checked Twitter for the last time and set your alarm (iPhones + jelly = a terrible mess.) It also works great on your face, elbows, knees, basically anywhere that needs some extra attention.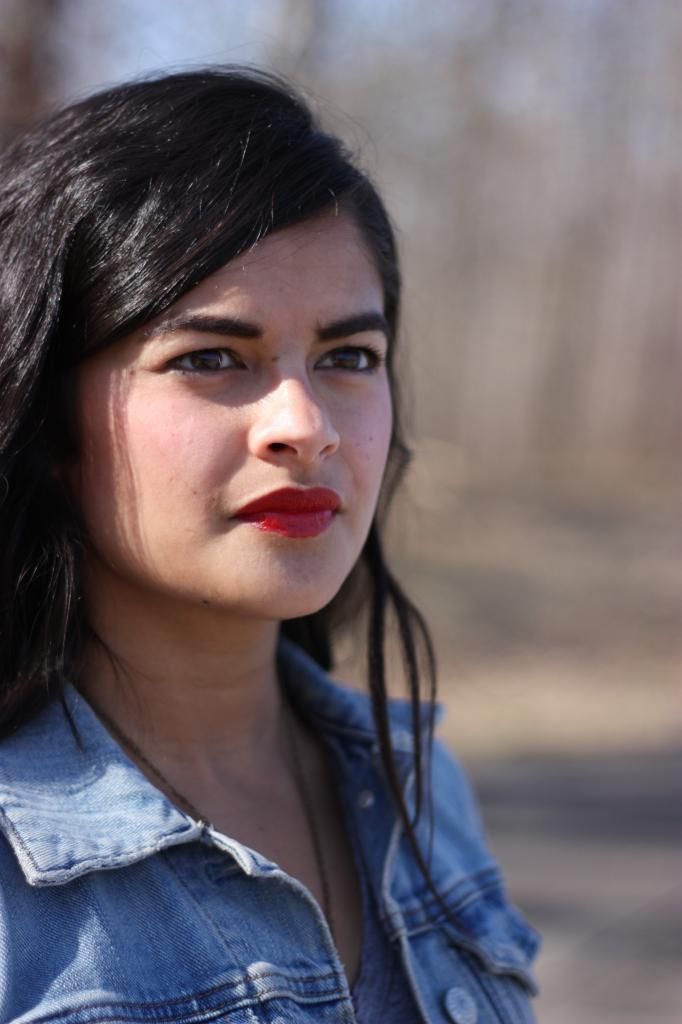 4. Filled-in brows.
I cannot tell you how thrilled I am that FULL BROWS ARE FINALLY IN! I have wished for about 20 years that I had the super skinny, well-behaved eyebrows I saw on my friends. But now, I finally love my brows.
Because they are so dark and thick, I never thought they needed a boost. When my friend Kelley did my make-up for our
office holiday party
, she filled them in with powder and I was
amazed
at how much of a difference it made! Now I do it pretty much every day in a just a couple minutes: brown eyeshadow and an angled brush are all you need! Try it out and see who notices ;)
That's pretty much all I got.
A few notes on the outfit (which I feel waaaay more comfortable talking about): I finally went thrifting this weekend for the first time in forever! I got two skirts that I am so excited about. This outfit is pretty much copied from
this
pin. And I do believe this is the debut of my dreamy Target purse that was one of my Christmas presents from Huntee.
Also, a big thank you to
Andrea
for taking these pictures for me, on the most beautiful Springy day.
Now it's your turn: do you have any simple but game-changer beauty tips to share? Please do!!