Here's my first question: how have my beloved Hunter boots never made it on my blog before?
cardi: Banana Republic, dress: Urban Outfitters, socks: Madewell, boots: Hunter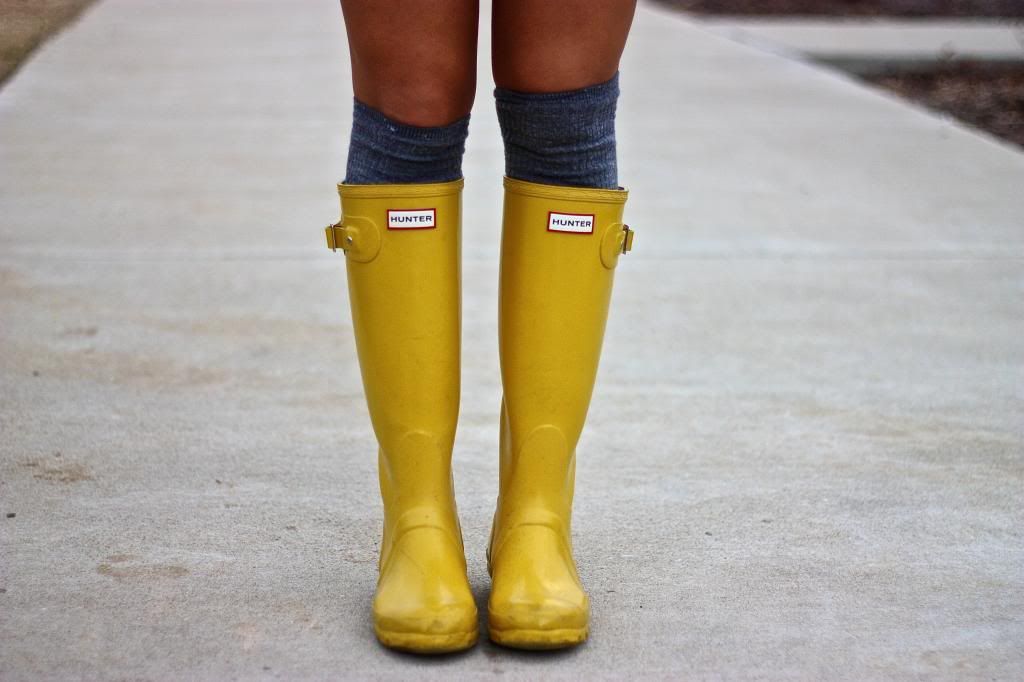 I have these babies for going on three years now (haven't cleaned them...once). Sure, they seemed like a bit of a splurge at first, but if you follow the "cost-per-wear" school of thought, they've been worth it. They feel very chic and equally well-made. I wear them at even the slightest chance of rain, and then go out of my way to run through puddles. I'm not really in to wearing them when it's not rainy, like I've seen some bloggers do. Maybe someday.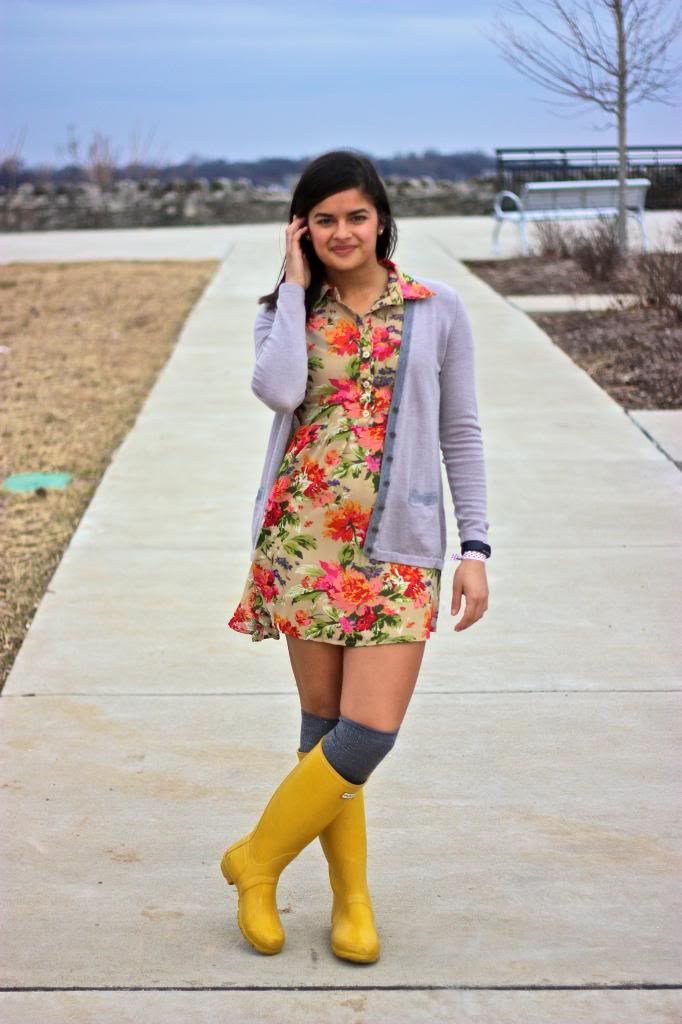 Of course it seems inevitable that when I do where them, it takes forever to rain! This day was ssssooo windy, until it finally poured in the late afternoon #winning.
You might remember this dress and her sister from
here
and
here
. I have a feeling that this dress might have more potential re-constructed into a skirt.
I kept getting comments on how "Springy" I looked this day. Well, I think it WORKED because we are finally feeling a big of Spring in these parts!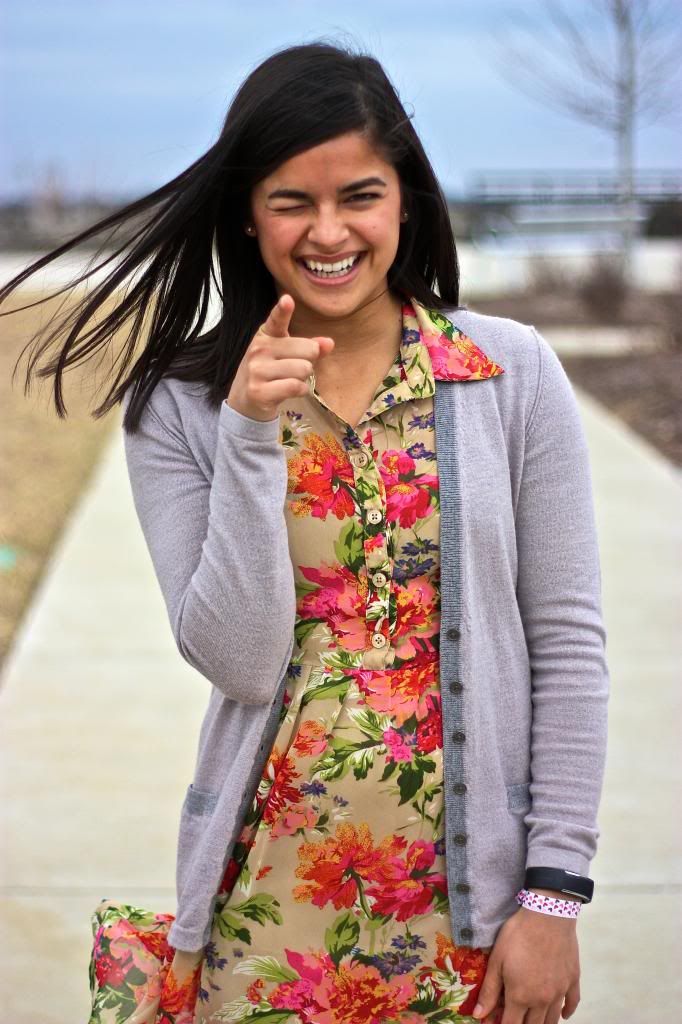 Kelley made me! I don't know how she gets me to do this crazy/weird stuff. I guess it is nice to have some new poses for pictures!
Hope you all are enjoying the weekend, and thank you for all the kind words on my last few posts! Y'all sure know how to make a blogger feel special.
Linked up with
Emily
for Work It Wednesday: Summer in Winter!