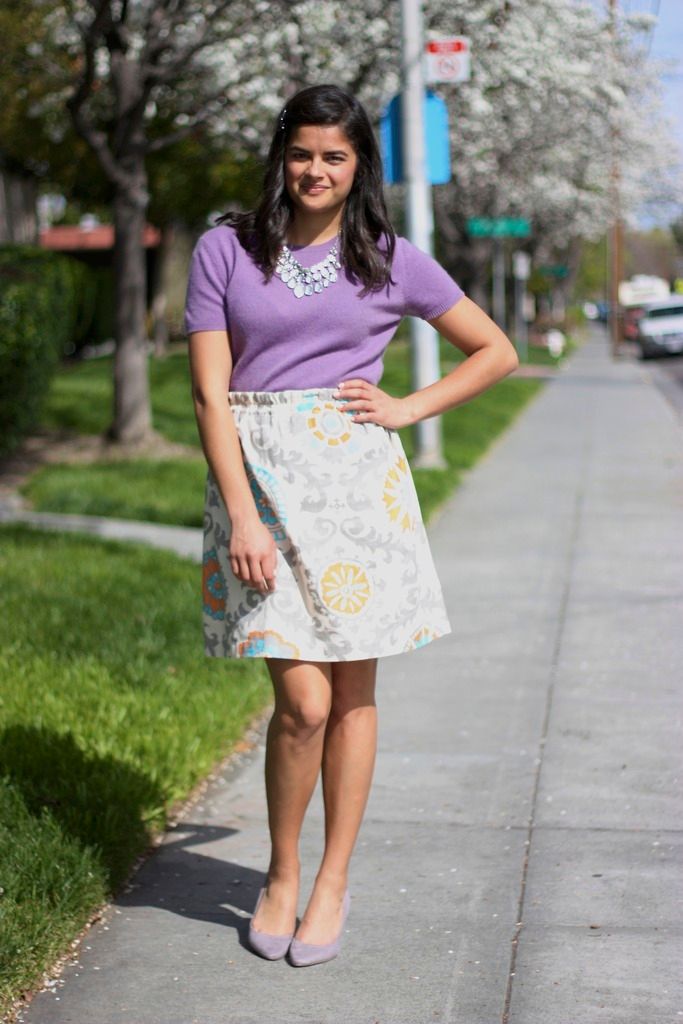 hair clip: F21, necklace: H&M, sweater top: thrifted, skirt: handmade (gift), heels: H&M
Hi friends, & happy Friday! Here it is, finally, my last outfit from
my trip to California
(here's the
first
,
second
, and
third
.) The pictures turned out a tad bright, but it accurately shows the last sunny Sunday during our trip. I also had to get those blooming trees in the background, that were blossoming all up and down my street!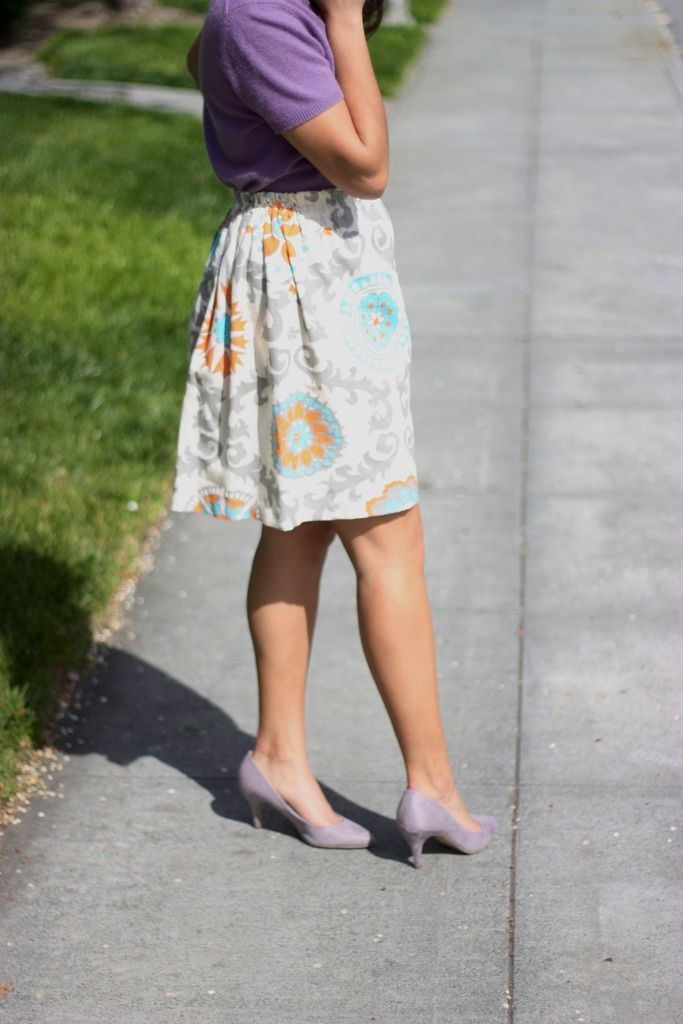 Not much new here actually: heels I've been wearing non-stop since I bought them (wearing them today), statement necklace that I'm obsessed with because it goes with everything (also wearing it today...#embarrassing.)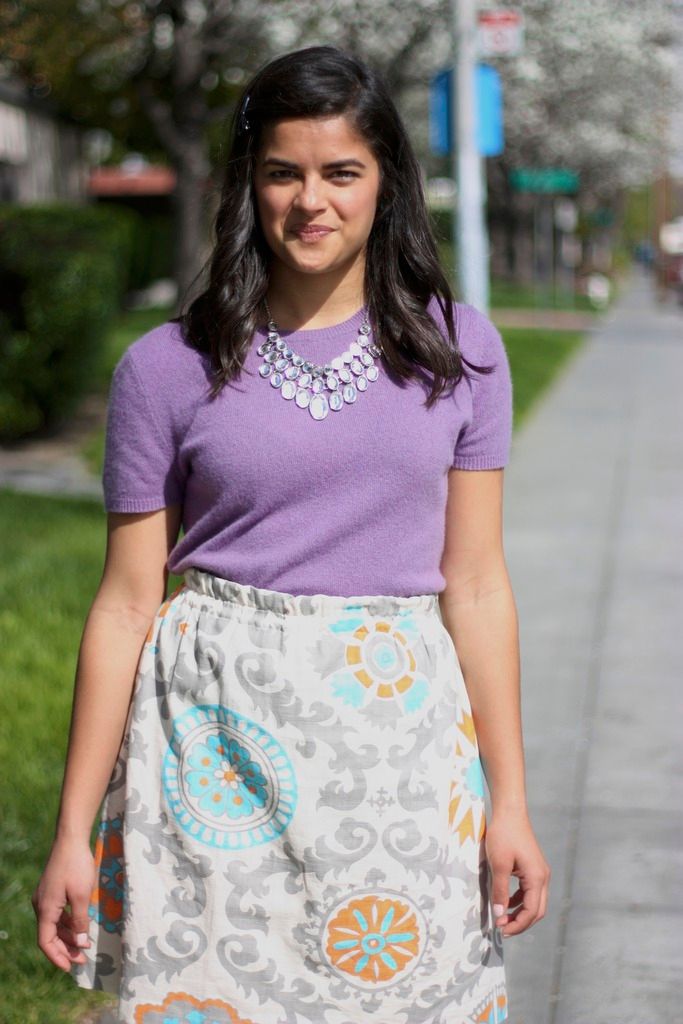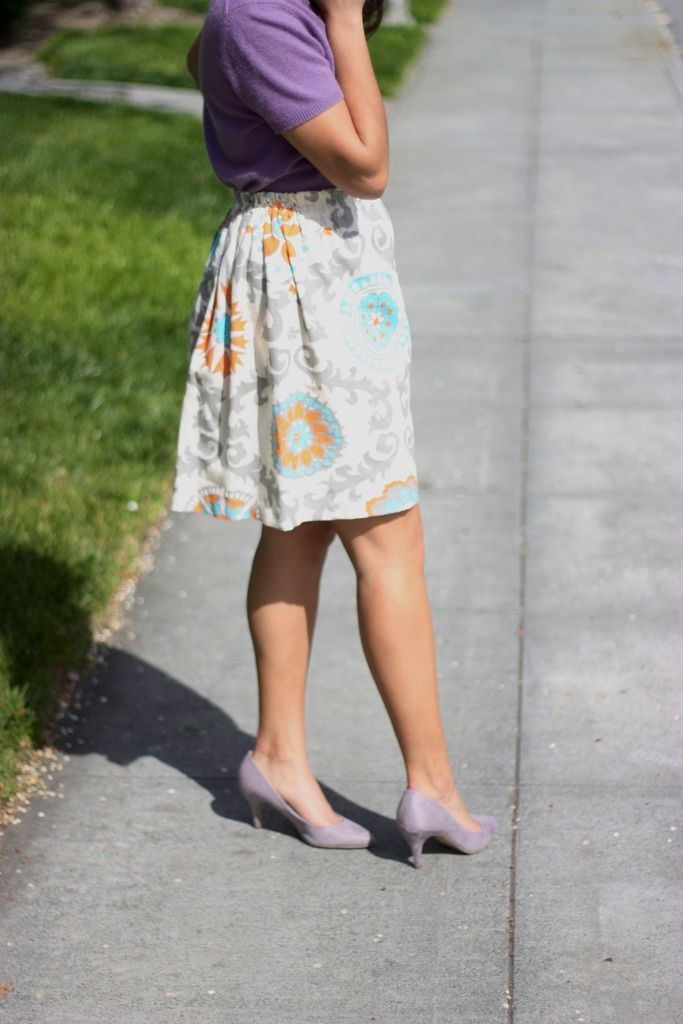 I love this beautiful skirt (see it also
here
) that was handmade for me by my girl Andrea's abuela! Since it's so colorful, I feel like I have plenty of options to pair it with on top. The sweater top brought a new color into the mix, and felt really luxe paired with the statement necklace.
I wore this outfit to church with my family, and then for lunch at the house. Neither of which I have pictures for.
Next stop: a re-cap of my smart packing adventures! Here's to better long-weekend trip packing for me and you. Wishing you all a safe and sunny Spring weekend!