Blogger to blogger, we all forgive each other for taking advantage of clothing puns for post titles, right? Oh good. Moving on,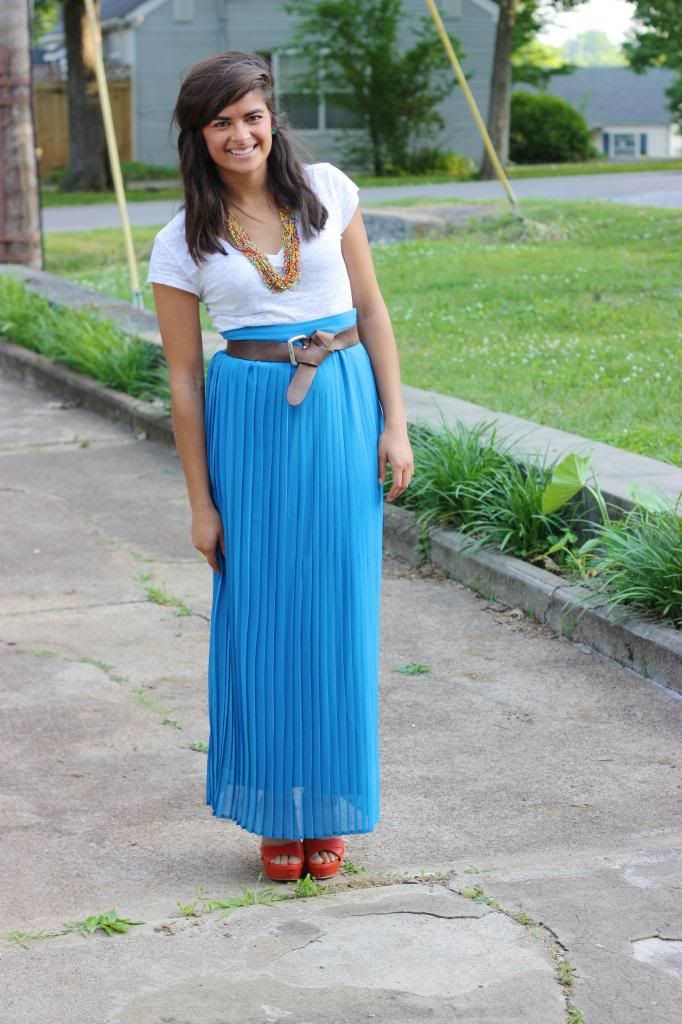 earrings: gift from Galina, necklace: from Mexico, top: Crossroads CA, belt: from Shel, skirt: Piperlime, wedges: Target
Like many trendy things, I have hesitated and delayed jumping on the maxi train. I think they look great on others, I just have very short legs and never found them comfortable. But when I saw this skirt on
Ashley
, it was the first time in my blogging life I thought "I MUST have that" and turned around and bought it (side note- apart from the awesome skirt, Ashley is just lovely and refreshing overall. Check out her blog, I have enjoyed looking through it again.)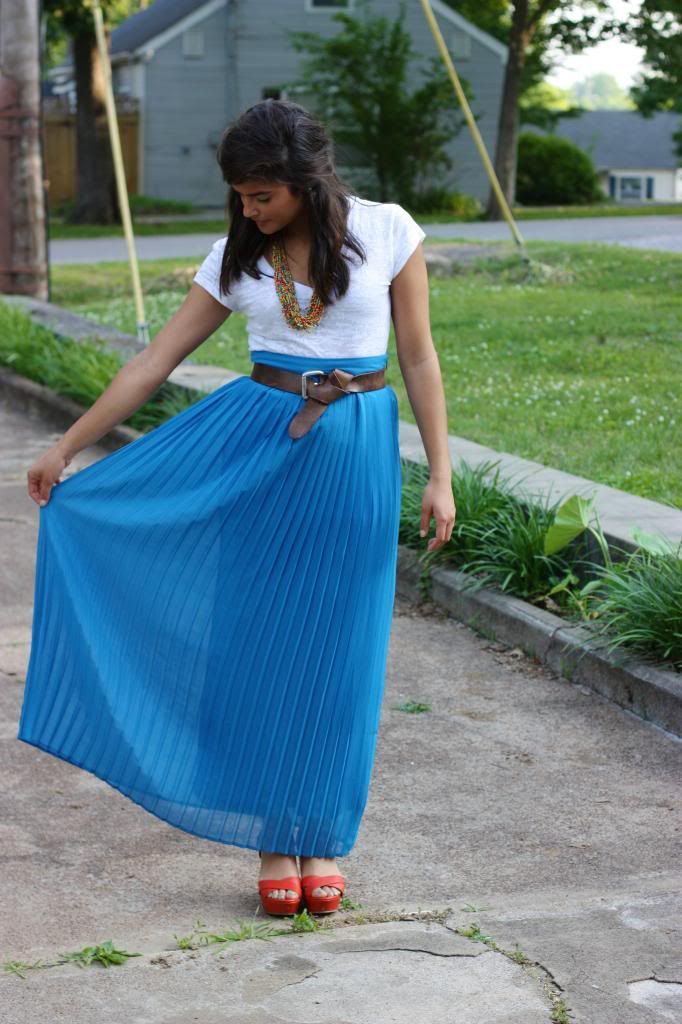 I first wore this skirt for a night downtown with a group of friends (didn't even have to dry-clean it after, I deserve some sort of award, as far as I'm concerned), then again for work & Shel's brother Kolten's grad party (CONGRATS Kolten!)
When I wore it to the office I had several people compliment and ask me about it, which prompted me to look up the link, which prompted me to notice: it's even more reduced then when I bought it (already a steal!) So, seriously,
you can get one here
(there are several colors!) I never link to stuff on my blog, but this is something you could actually buy. And I'm not getting a kickback or anything, so just relaxxx
I will say the pictures on the website appear brighter than the color is in real life, but otherwise, no complaints (we now have the pink one in my office as well, I'd say, not as bright, but still a pretty color!) It seems to be great quality. And though it is fairly long, it worked just fine with tall wedges.
I don't really have anything else to say about this? Throughout the day I realized the wedges + belt + necklace might be too much and considered taking the necklace off. What do you think?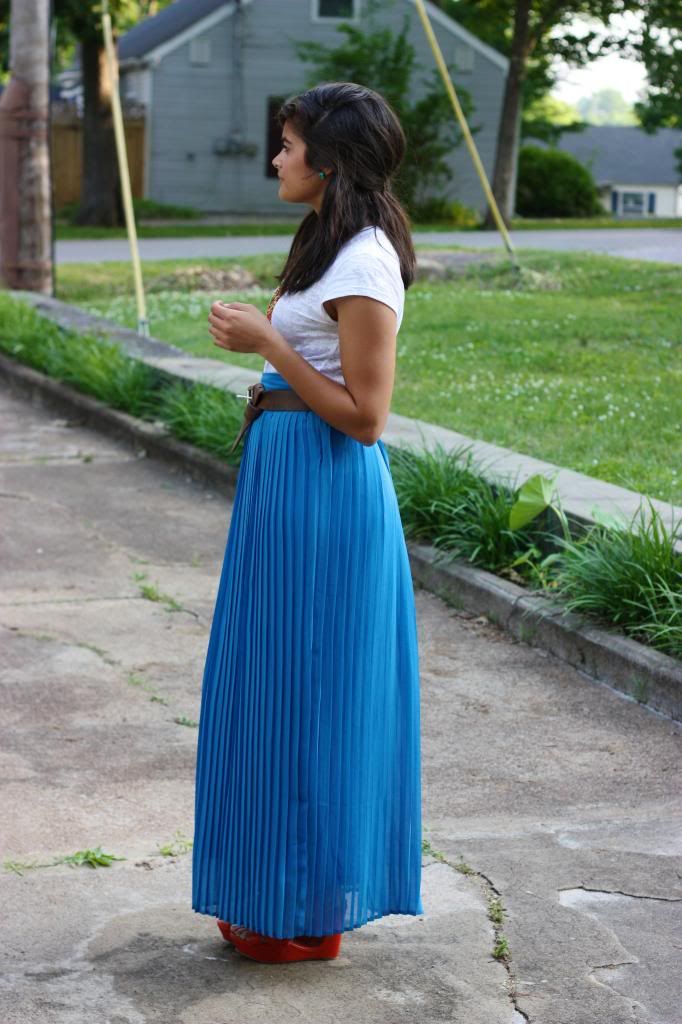 Also- these wedges rock and I regret not buying them in every color when they were on clearance at Target.

I hope your week is going well! I planned to be super chill after what seemed like lots of planning & doing, but I've been babysitting and I'll be house-sitting on & off this week, and just planned to go visit my brother in Florida next week. So, three cheers to not slowing down this summer!