I'm not quite sure how this week escaped me the way it has. But, wouldn't you know it, we're back at little Friday again ["little Friday" is my new thing: here in corporate America, we live by those familiar, recurring pleasantries that encourage us throughout the week. My co-worker taught me it last week! It's not Thursday, it's little Friday.] So, regardless of how the went turned out, happy little Friday one & all!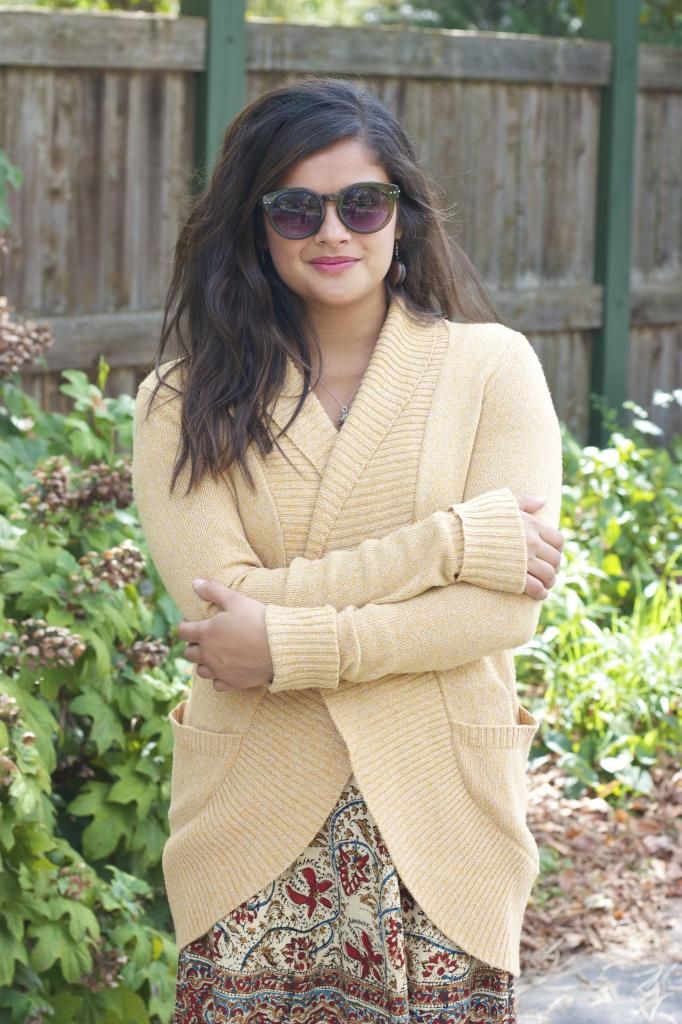 | earrings: from Belize | necklace: Tiffany's | sweater: secondhand from Shel | t-shirt: Madewell | belt: borrowed from Hunter | skirt: from India | clogs: Old Navy | sunglasses: H&M |
Still not jumping the gun about the changing of the seasons
, but the weather this week has been amazing. This past Sunday, the morning had the slightest chill, so naturally I reached for my biggest, coziest sweater. It is a absolute GEM of a hand-me-down that I lived in last Winter, and sure have missed! I didn't get to keep the sweater on all day, but the the temporary cozy had me all excited for what's to come.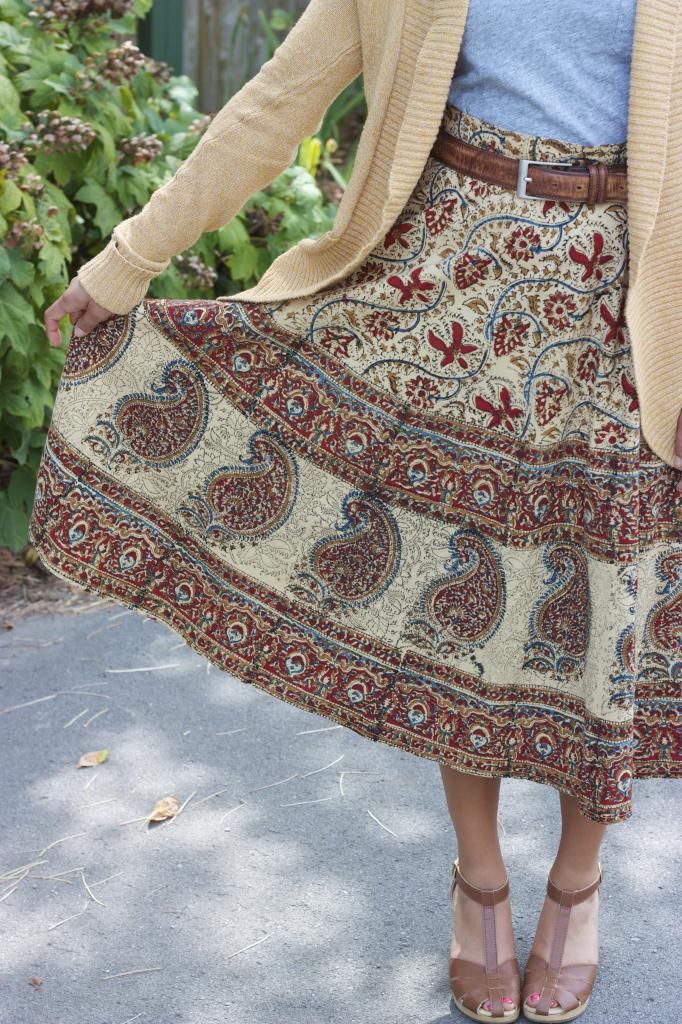 It's also that part of the season where I desperately try to wear anything that hasn't made it out of my closet yet. This skirt hasn't seen the light of day since
last time
, and while an "ethnic maxi" is great for Summer, I love it a little grunged up for the start of Fall.
Also, consider this
part two
of a series called "This outfit is a little bit hippie, but I actually love it." Though you could argue this is a little more "gypsy". I had to be careful with the proportions so that I didn't look like a total gypsy, but from the front, with the belt around the waist, I think it turned out just fine. And at least what I envisioned it would be in my head.
I wore this to church last Sunday, but only for a few hours. Can't wait to break it out again.
I guess I'll call it for today, that's enough rambling for now. Thanks for reading and once again, enjoy your little Friday. It comes but once a week!