For today's installment of Graphic Tee Week, I'm featuring my forever favorite (not to be confused with my
high school favorite
, from yesterday.) This is a tee I have been obsessed with since I inherited/stole it from my sister, Carina; and worn throughout high school, college, and real life. I've mentioned a few times on my blog how I'm everyone's token "donut friend" (
I used to work at a Donut Shop
and now everyone associates donuts with me...) and I also seem to be everyone's cupcake friend. Basically, I have a monster sweet tooth and I'm obsessed with cupcakes.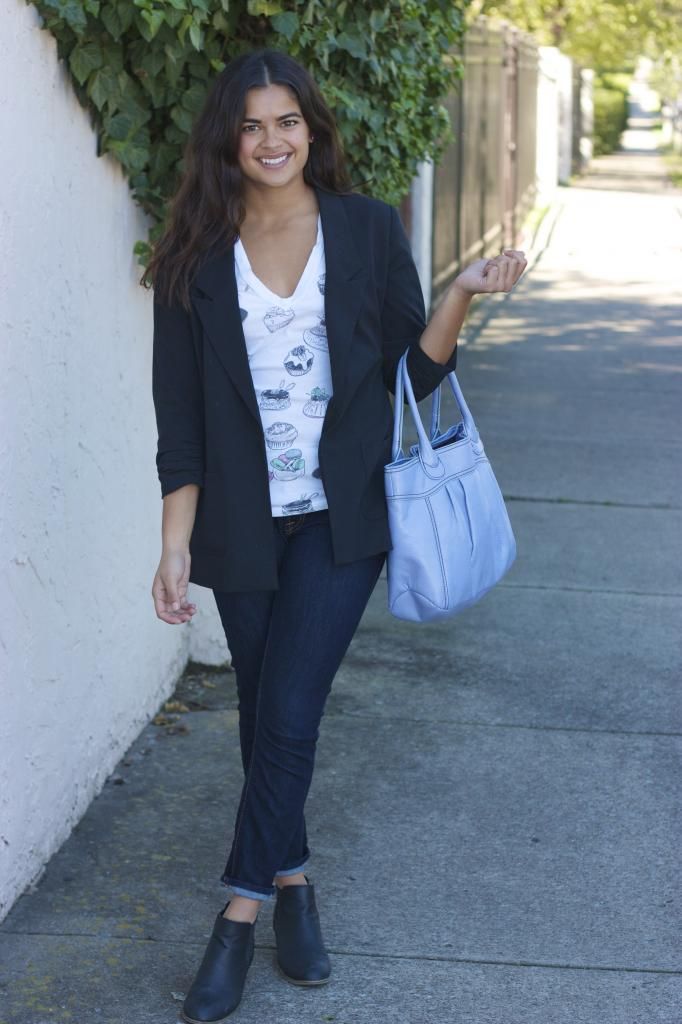 | blazer: F21 | tee: UO | jeans: 7 For All Mankind | booties: Old Navy | purse: H&M |
So this is a tee that lands in the safe zone every time I'm trying to down-size t-shirts. I think I'll keep it forever. So though I usually wear it with the same pair of sweatpants, it was fun to try and style it for real life. I've seen some fantastic pins of blazers over graphic tees, and though I'm not really a blazer girl myself, I would agree that it instantly makes a t-shirt work appropriate. Or church appropriate, in my case for this outfit.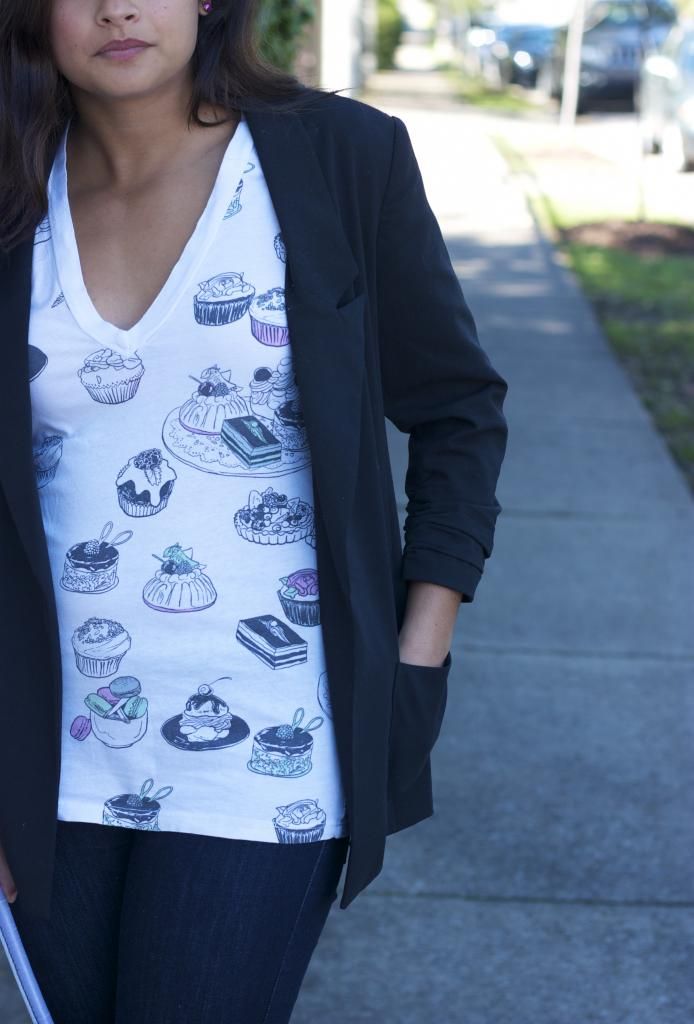 To take your favorite graphic tee of all time out of the comfort of your own home & sweatpants, try out the blazer + graphic tee combo. If your forever favorite is covered in baked goods, the structure of a blazer and skinny jeans may add the commentary "I have a sweet tooth, but I'm still professional."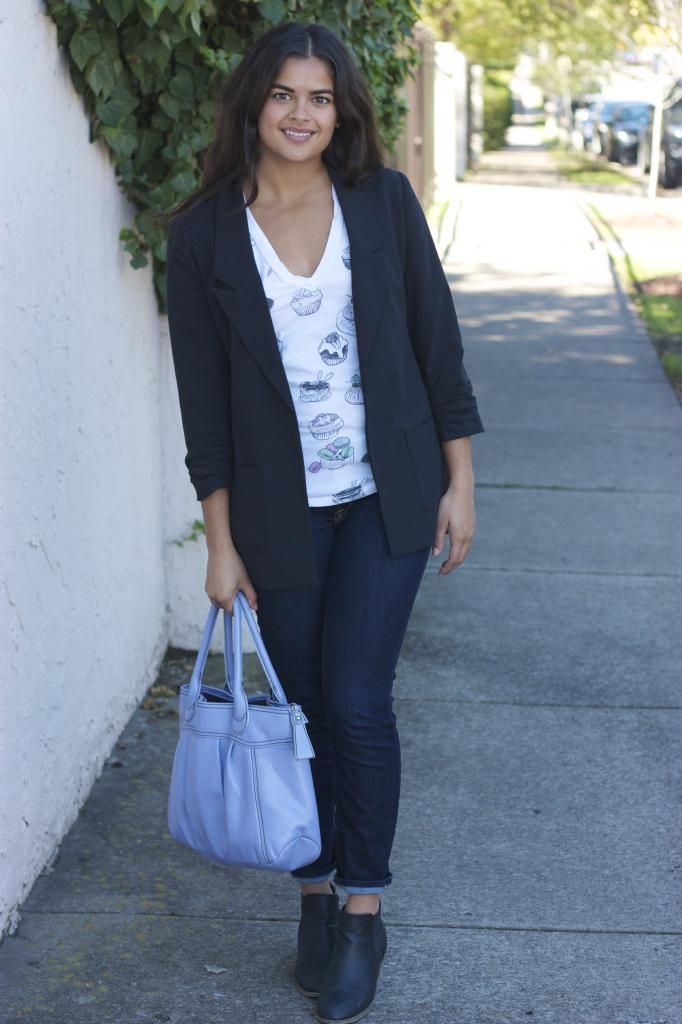 If you missed Graphic Tee Week #1 & #2, check them out here:
The Rand-Me-Down
//
The HS Fave
. Also, Andi is co-hosting this theme week, so check out her graphic tees
here
!
Link up your graphic tee below, and remember, Graphic Tee Week runs 'til this Friday. Yup, that means I'll be overthinking my t-shirts for three more days.
Because I know you're dying in anticipation, tune in tomorrow for: The Band Tee.