A HUGE thank you to everyone who linked up for Day #1 of Graphic Tee Week! And we're on to Day #2, where I'll be discussing and styling: my high school favorite.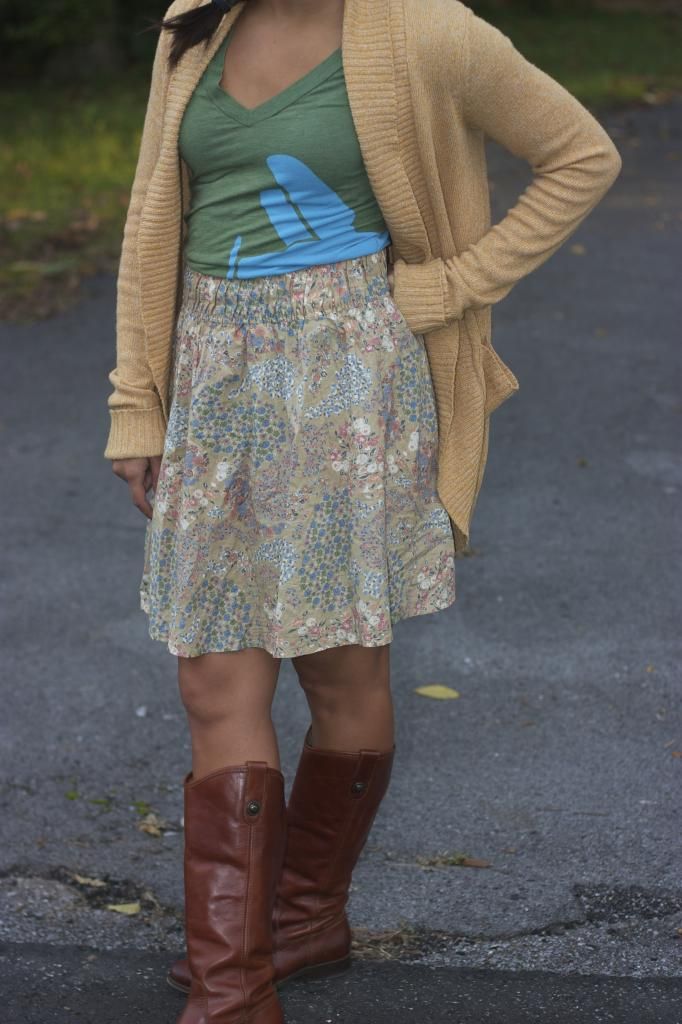 | sweater: from Shelby | tee: Alyssa Zukas for UO | skirt: from Carina | boots: Frye |
The hardest part about wearing a graphic tee these days is that many of mine are old, from high school or college, while now I'm out of school and working full-time. Even though I still love 'em, I find myself asking, is this shirt still relevant in my life? How can I make myself look like I'm not in high school anymore (I ask myself that question pretty much every day)?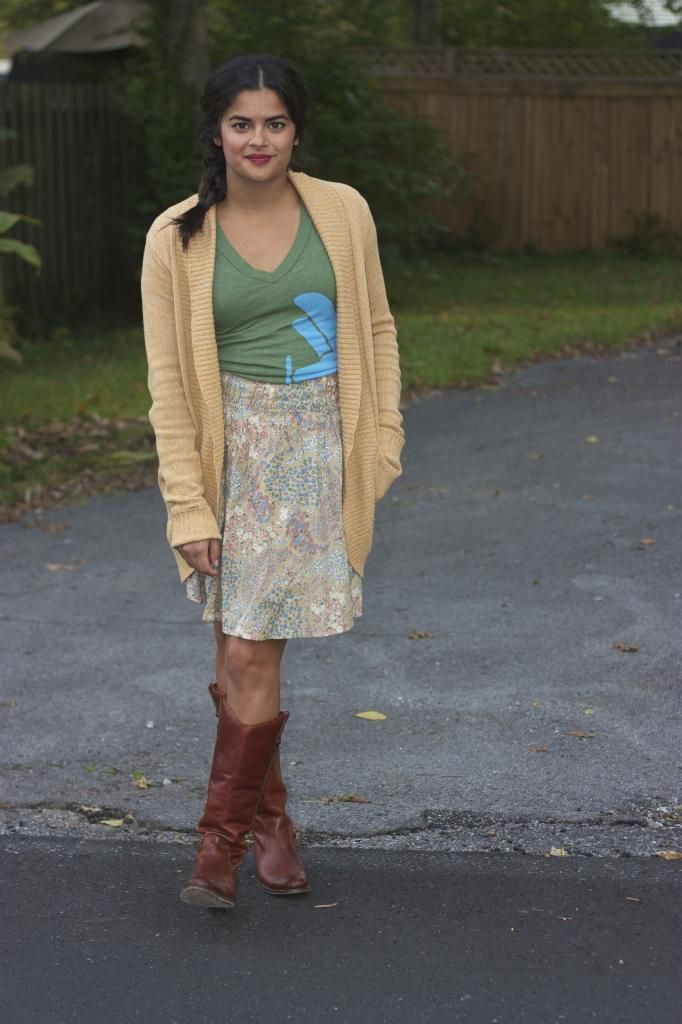 And this one is probably my favorite from high school. You can't see it all that well, but it has a vintage looking airplane on the side, which always reminds me of my brother (who flies for the Marines.)
This shirt was part of a collection Alyssa Zukas did for Urban Outfitters. I fell in love with her designs and bought several shirts, but hadn't seen anything by her since. Then in a weird turn of events, yesterday
Hannah
wore an Alyssa Zukas tee on her blog, and I learned Alyssa has her own fantastic Etsy shop, where her designs live on! That is some graphic tee gold.
Check it out
!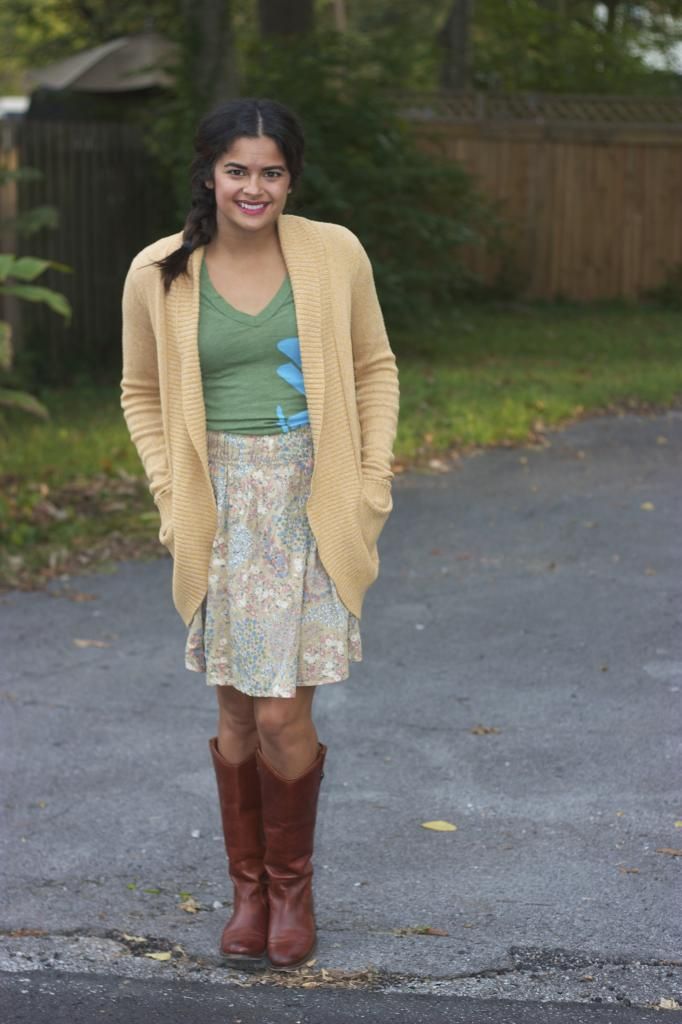 SO to answer my self-imposed question: to wear a graphic tee that was your favorite when you were young, naive, and just got your driver's license; try pairing it with some of your favorites today. I like to think of this as my "uniform" that I don't wear all that often, graphic tee + printed skirt. Add my sweater that I wear everyday, and my Fryes that I've been wearing everyday, because I paid for them. Bonus that this outfit is very Fall which, by the way, did you notice that it's Fall?
Don't forget to check out
Andi's
graphic tee posts, she's rocking some Cardinals gear today!
Link yours up below, and remember; we'll be going strong through the end of the week.
Check back in tomorrow for: The Forev Fave.