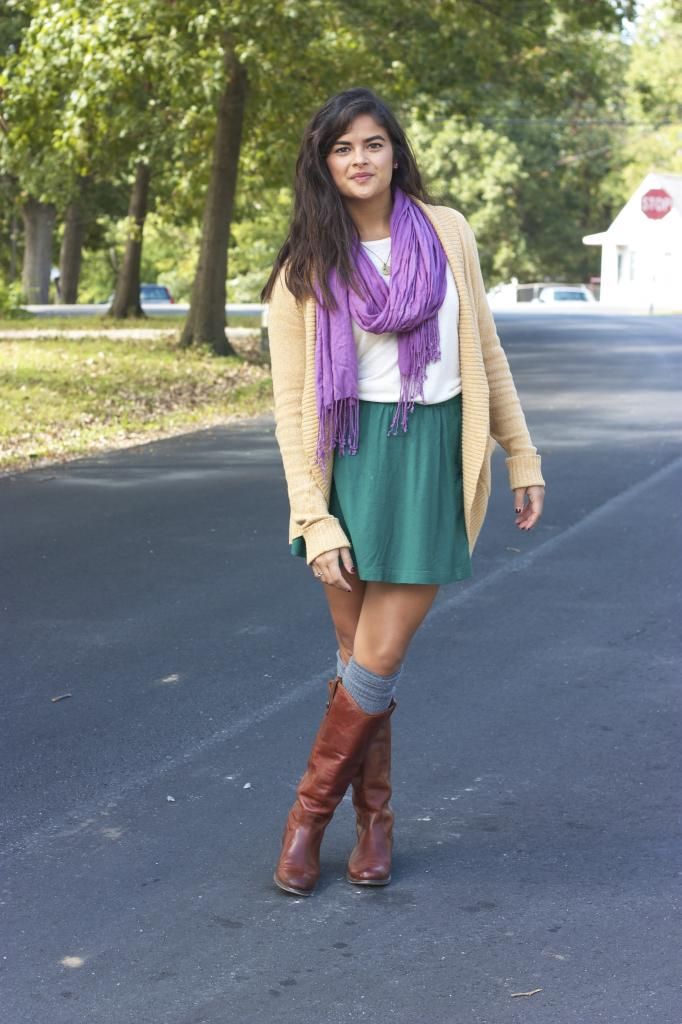 | scarf: from Mom | necklace: World Market | sweater: from Shel | top: from Canada | skirt: from Shel | boot socks: Madewell | boots: Frye |
Hi friends! I hope everyone is excited to layer layer layer again, because 'tis the season! Here's a little Fall number from over the weekend. My long-lost friend Meredith was back in Nashville [finally!], so we ran around like crazy from Saturday 'til (a legendary) Monday (late) night. Yesterday I got home from work and took a "quick" nap, waking up at 7:40pm. Whoops! Naturally I was thinking I might have trouble falling asleep last night. Nope. My bed is extra cozy come Fall, and I am as much of a sleeping baby as ever.
N-E-WAYS: Wore this Sunday for church, but mostly doing traffic school on my porch, and making Indian food for my lunch bunch at work. Of course as soon as I started cooking with Turmeric (white people: Turmeric is that delightful yellow spice [

a rhizomatous herbaceous perennial plant of the ginger family, Zingiberaceae, I did research because I love you]) that turns everything, well, yellow. So to finish off this pointless tangent, I changed out of this outfit in phases as I was cooking and the off-white sweater went first. Much as I love wearing a scarf over the stove.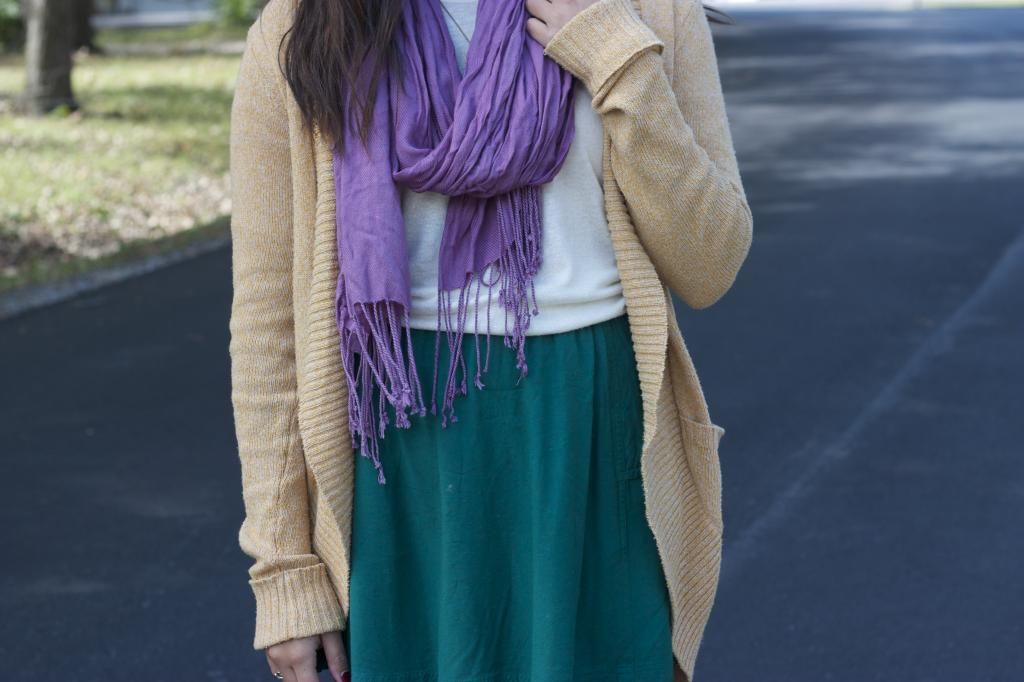 The temperature dropped on Saturday night (like, down to the high 30's. Enough to freeze some of our HVAC units at the office) so Sunday morning bloomed a little frosty too. I nearly wore out the elbows in this perfectly slouchy sweater last year (
don't believe me?
) and have looked forward to pulling it out of seasonal retirement since then! Add a scarf, throw color rule inhibitions to the wind, add my perfect boots that I have also been waiting patiently to wear again; bam. I'm clothed.
Oh- I don't know if I ever mentioned I got this sweater-y top at the most random store in a Canadian mall, and it is perfect. My money's on the fact that I will wear this entire ensemb again this week to work. Don't tell.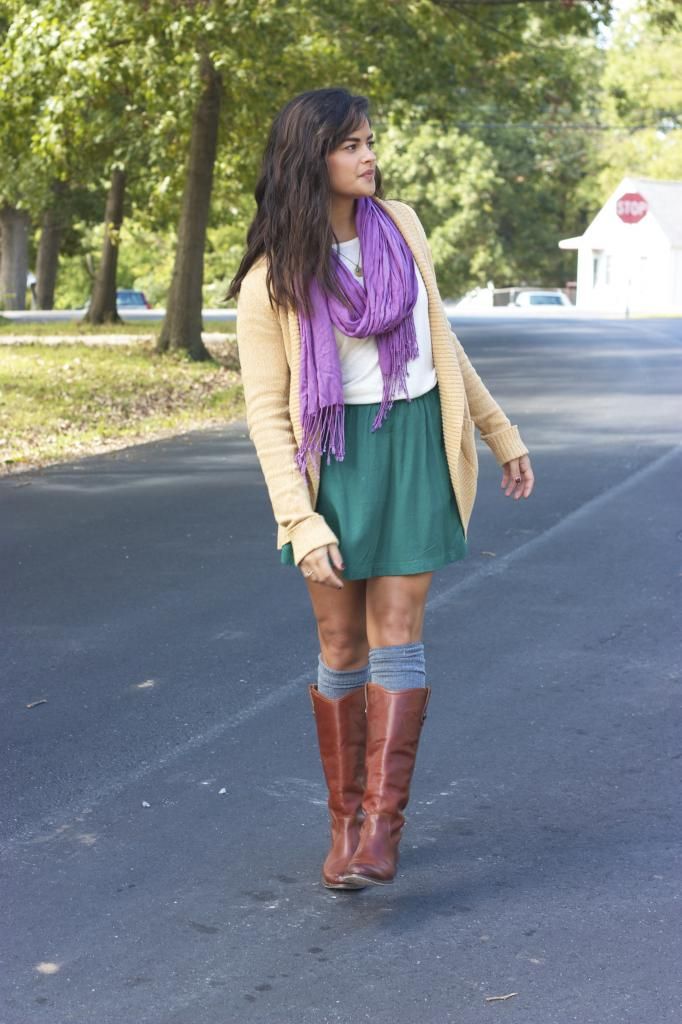 And one picture of Dith because she's so cute, and graciously took pictures for me. "Shout-out!" (We were saying that all weekend because Dith's friend Savannah's British roommate [my stories are getting more and more bizarre...] says it all the time, about everything. Let's do our part and get that trending in the US, folks!)
Cutie-pie with an equally cute and fabulous coat. Can't wait to see this girl again for MEMPHIS HALLOWEEKEND!