Hi everyone, and Happy Thanksgiving Week!! I'm here to bring you the next installment of our Four Seasons, One Dress series with
Danielle of Goodwillista
. A few months ago, we styled our buddy dress from Gap for Summer (check it out,
here
) and today we are styling it for Fall!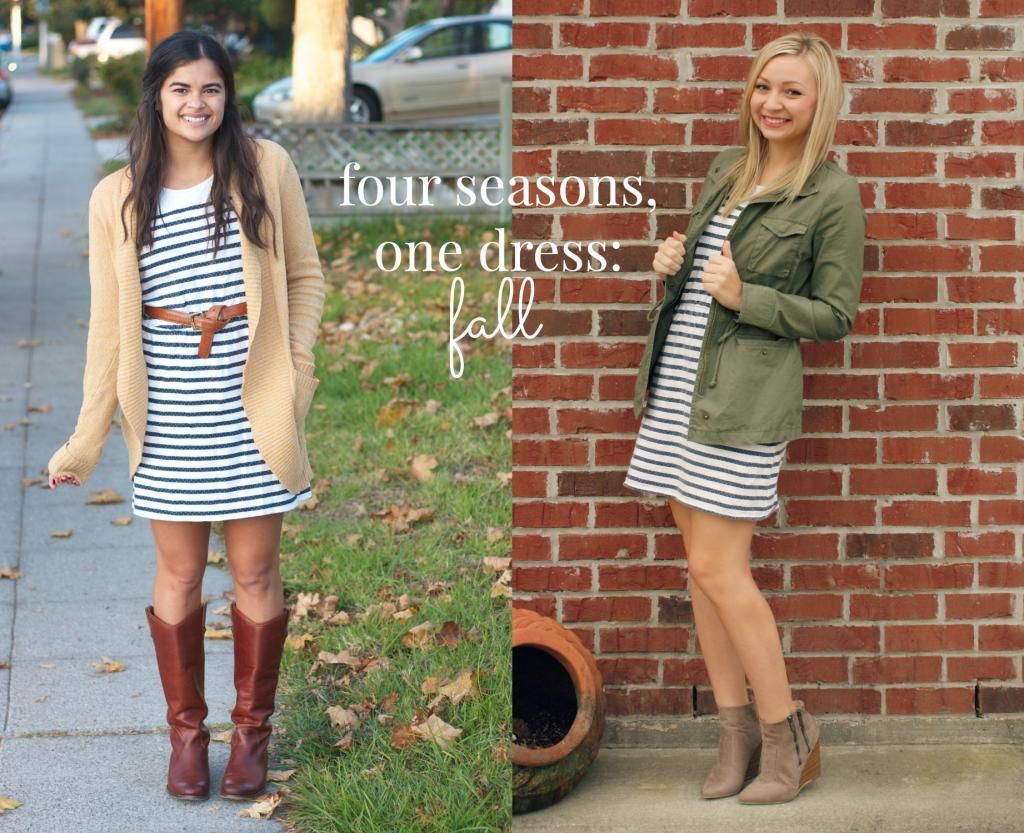 I think Fall has skipped over in a lot of places, and we have mostly had frigid temps in Nashville lately. But, I'm back in the Bay Area for the week, so all bets are off! The weather here is beautiful, warm enough to skip tights, but cool enough for my comfy sweater and riding boots.
Looks like Danielle had an opportunity to skip tights as well, which we're not taking for granted anymore! I love the colors and layering she has going here- green, tan, blue and white. The dress looks awesome paired with a structured, flattering jacket! Check out Danielle's entire post
here
.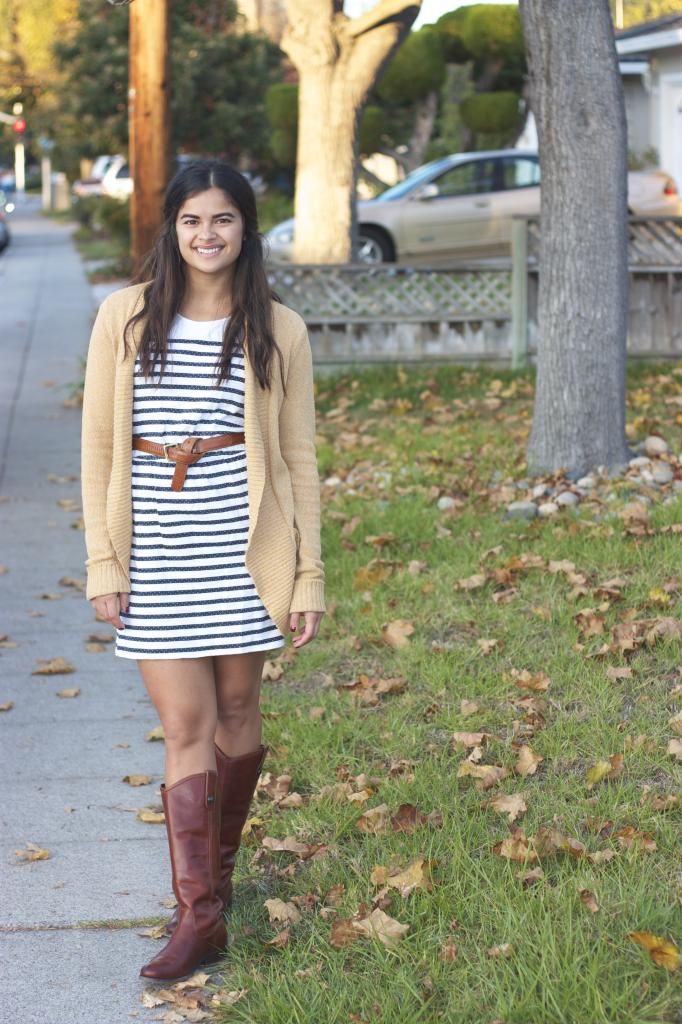 | sweater: UO from Shelby | dress: Gap | belt: Hunter's | boots: Frye |
As for my styling, I selected a few pieces that would make this dress feel quintessentially Fall. I took a queue from Danielle's Summer styling and added a belt (which I've never done- the dress has an elastic waistband!), added my go-to sweater, and brown riding boots- both pieces on heavy rotation this season!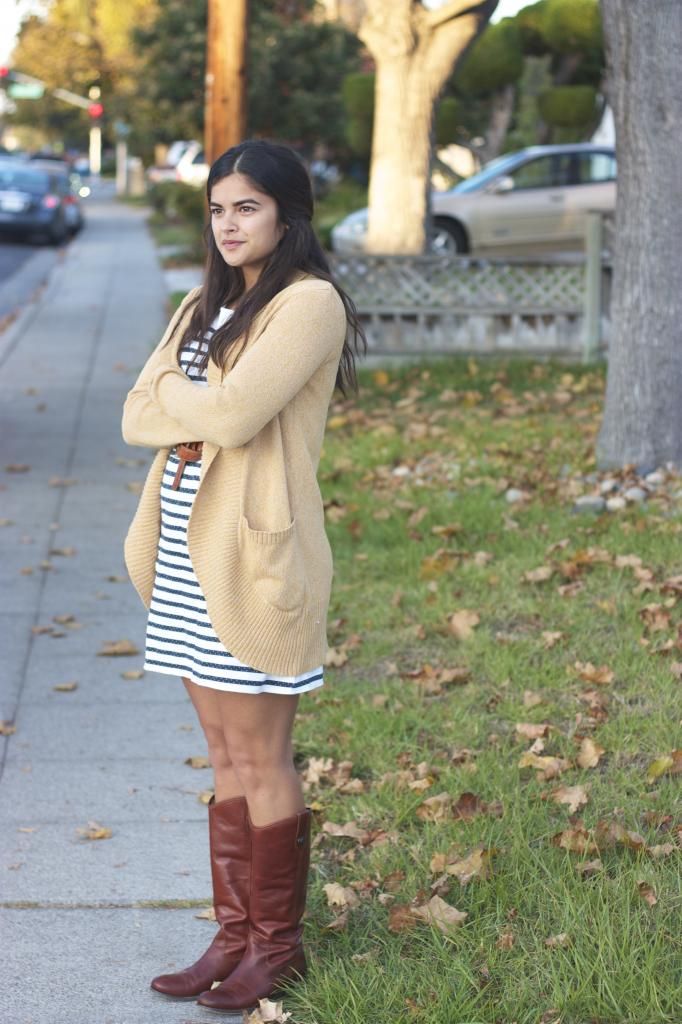 The fit of this sweater layers well over everythingggg, but I love it over the dress, and the belt and boots paired up great! Not a whole lot of thinking went into this last-minute, but-it's-Thanksgiving outfit, I think that proves that this dress is a goldmine.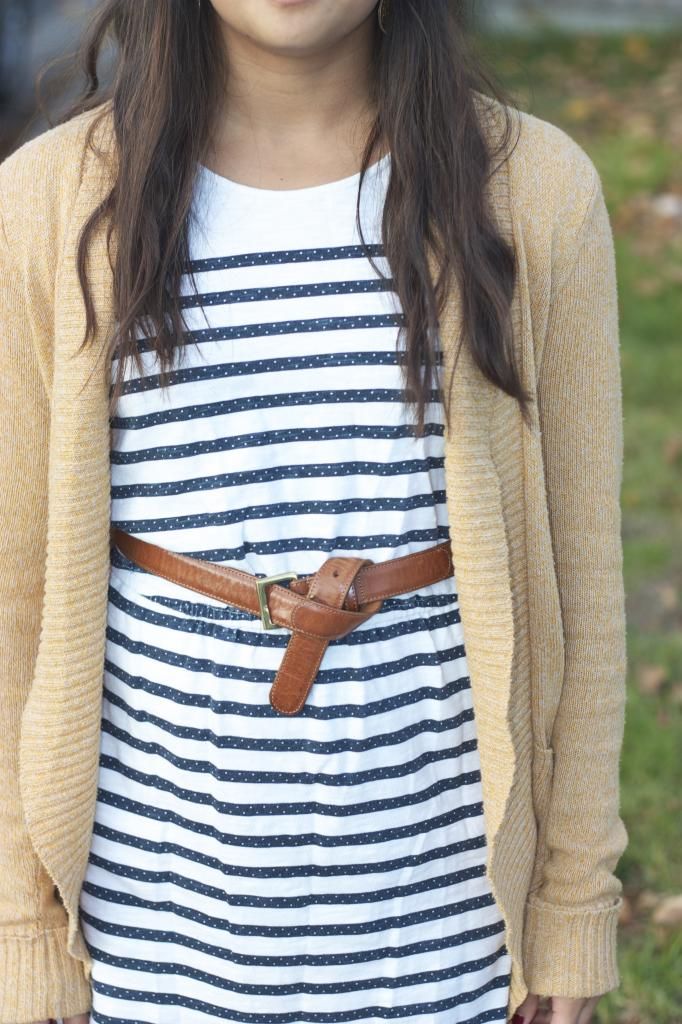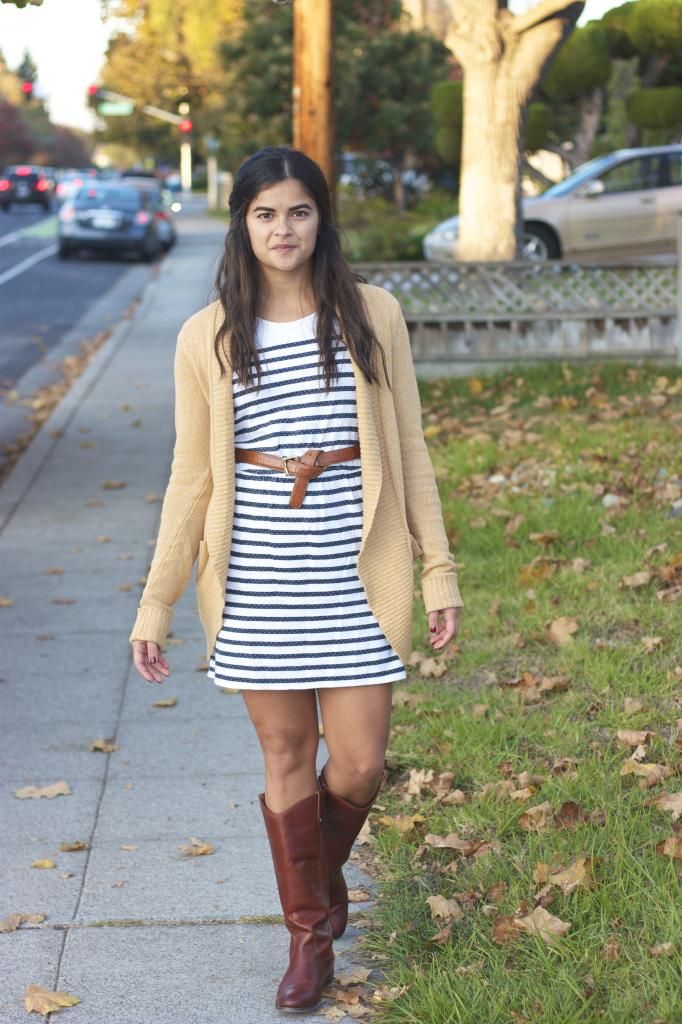 Thank you to my bestie Jenae for taking these photos for me yesterday! I am loving spending time with my dear friends from home. Such great girls that I constantly miss! Stay tuned for an overdose of selfies next week, when it's back to Nashville I go!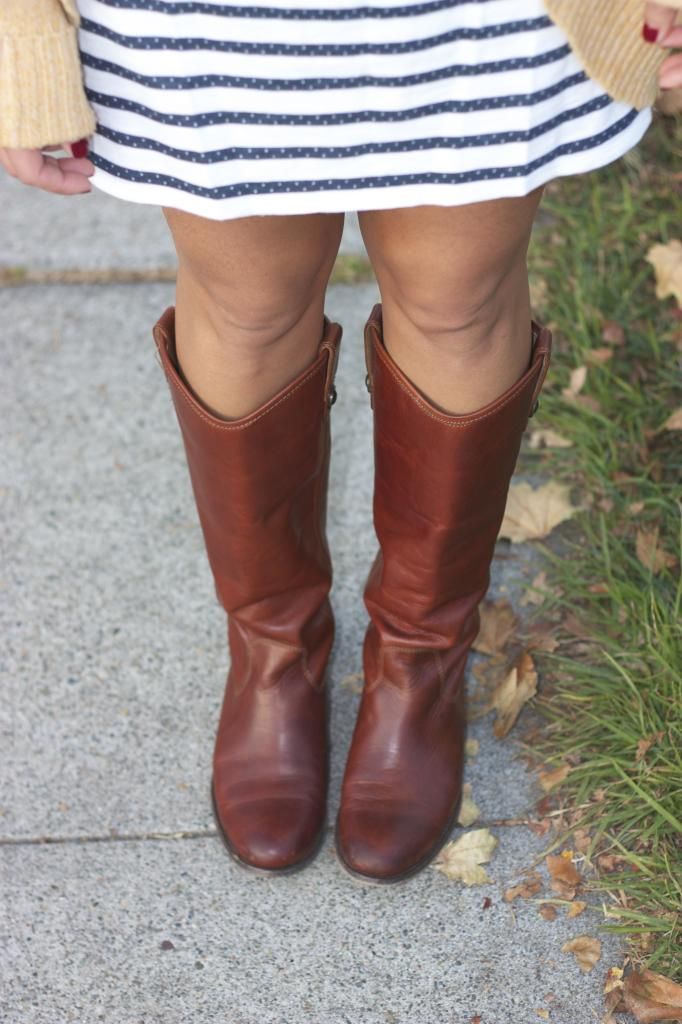 What are your tips for making a knit dress Fall-ready? Can you still get away with not wearing tights where you live? Thanks to Danielle for linking up!
Wishing you all a wonderful, fun, and safe holiday tomorrow, enjoy your time with friends or family. Happy Thanksgiving, and thanks for stopping by!!