So last Friday afternoon,
I found myself in my favorite city in the world
, killing a couple hours with two guys I just adore. Naturally, I said something like "So, if we happen to find ourselves in a nice little park, and I have my camera on me, and I'm wearing an outfit I like..." Amir and Huntee are used to my old schemes, and happily obliged. But only after they showed off their best "blogger poses" while I took some test shots.
| blouse: secondhand H&M | leggings: Target | flats: Report from Carina | purse: Marc Jacobs from Carina |
As I mentioned in my
packing post
for this trip, I really lived in these leggings over the weekend. They are supremely comfy, and the luxe velvet feels fancier than normal knit leggings. I also lived in these gold flats, which my heels
seriously
regretted, but I knew they would. Not sure if this purse has ever made it on the blog before, but it is a faaabuloussss hand-me-down from my sister Carina. Speaking of, wait until you see the shoes she gave me when I went home! The sister life is the life for me!!
A couple more shots from our afternoon on the streets of San Francisco: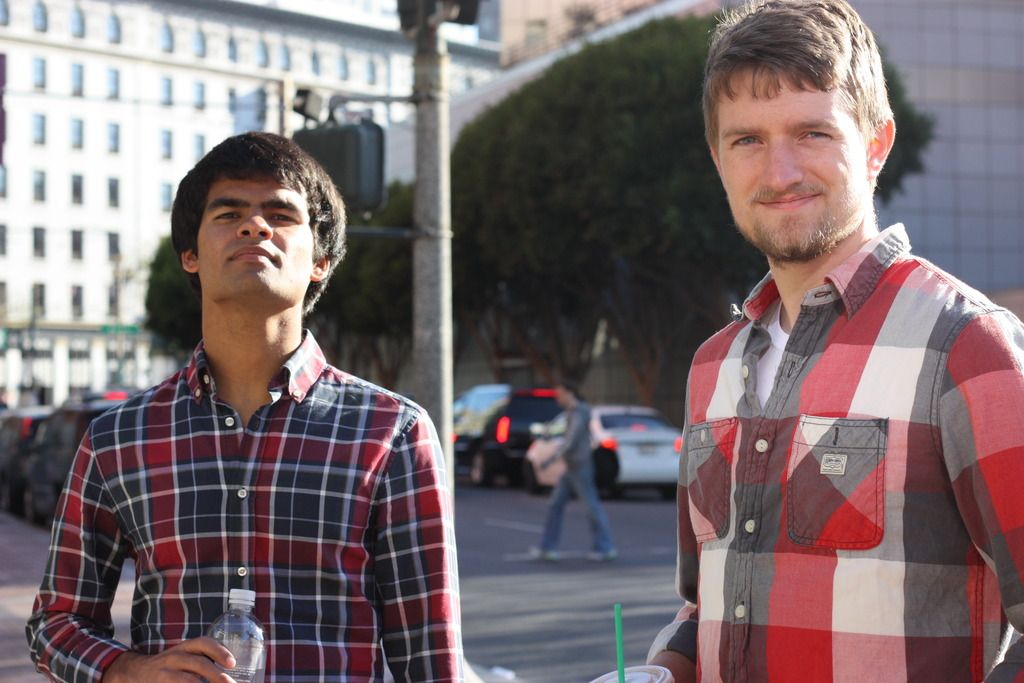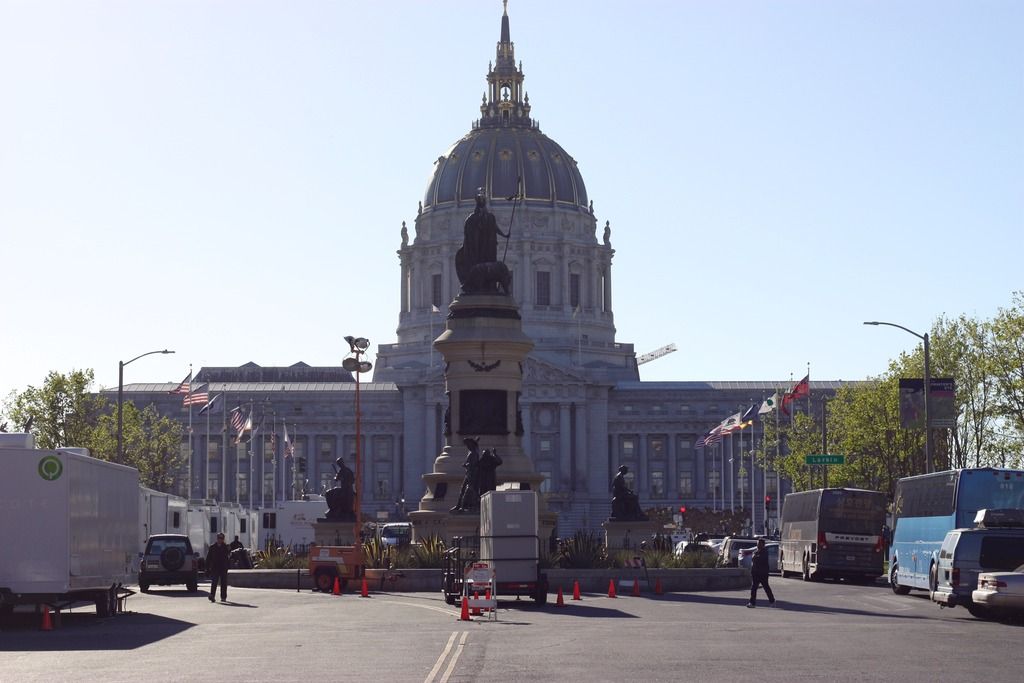 We walked all around, got Starbucks, stumbled into a street fair, where Huntee found new sunglasses, and walked some more to meet Carina at her office, where we hung out for Happy Hour and after met Mal at
Southern Pacific
! How awesome is the City Hall building?
Here's
the full post on my recent trip home to CA!
Happy Friday one and all! I really feel like we hit the ground running this week, after skipping Monday and going straight into the middle of the week Tuesday. It's been a pretty busy one.
What I want to do this weekend:
sleep for 24 hours straight.
What I'm actually doing this weekend:
a little soiree for Huntee's birthday, some babysitting, trying out a new restaurant with friends, then laundry/cleaning/unpacking/generally getting my life back together.
Can't complain, I suppose. Have a lovely one, friends!
**Oh, btw. The title of this post is creepy, but I couldn't resist. 1000 bonus points if you can tell me where it comes from!