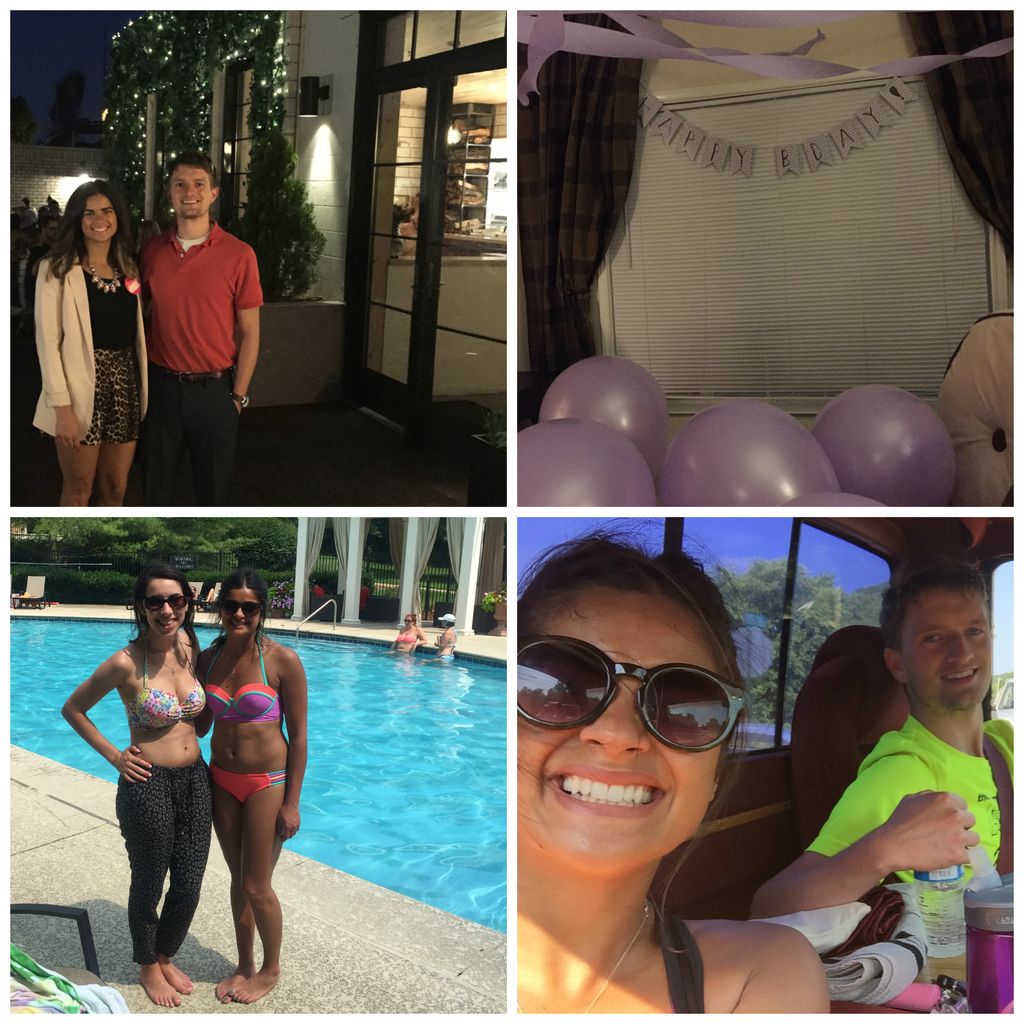 Thank you everyone for the sweet birthday wishes! I think it was the best one yet (ironically, all I have to do is write a post about
how I don't like my birthday
and then I actually enjoy it.) Friday I was feeling pretty dang lucky to be Priya; from the moment my alarm went off (and I went back to sleep) until the moment I swan dove into bed.
We kinda did celebrate all weekend and this Monday I am all tuckered out!
My favorite moments of the weekend: sleeping in, picking out a new birthday outfit, getting pampered with new hair and a mani + pedi, Hunter getting me a birthday button, taking me to a hip new restaurant, and decorating his apartment [Friday]; yellling "I LOVE YOU" and "YOU LOOK BEAUTIFUL" as I cheered on Hunter & Andrea in their race (this is becoming a
yearly tradition
?), riding shotgun in Huntee's truck through beautiful Leiper's Fork (file under: most "country" moments of my life), getting to see Andrea's new apartment, having a pool party all day, and then the best burger of my life that night [Saturday]; watching Backstreet Boys music videos and getting chauffered around in a golf cart [Sunday.]

It felt like my birthday everyday for a few days there; and for that I am thankful. And I'm also 24!