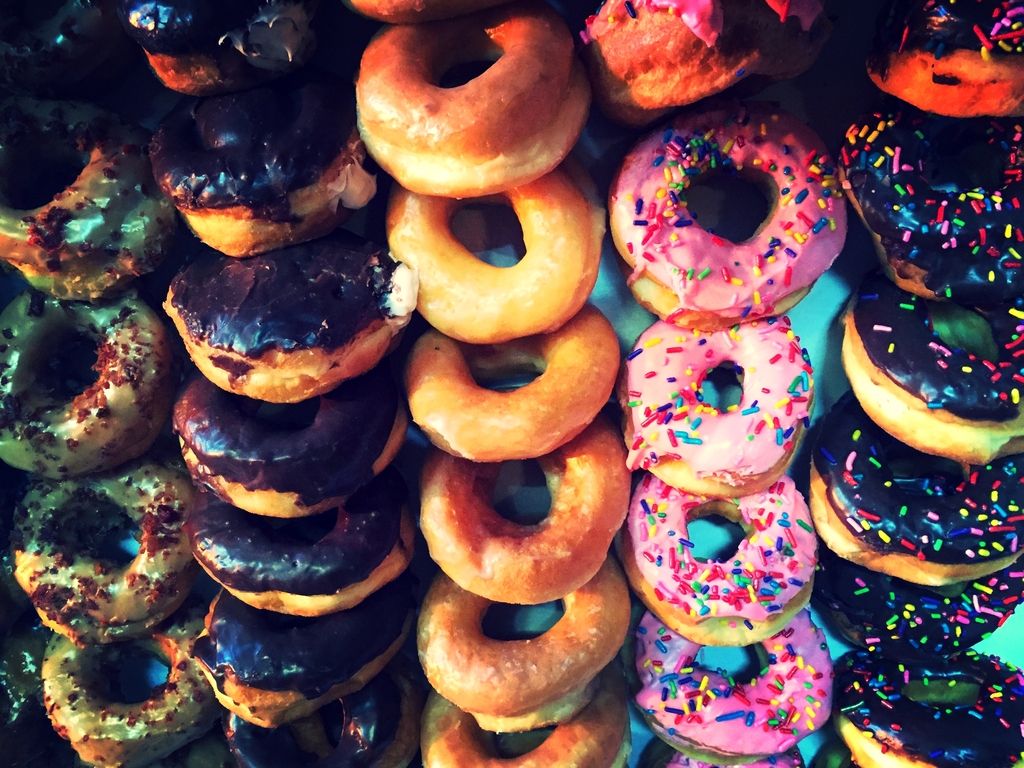 and in case I haven't mentioned it this month, I'm obsessed with donuts
While time seems to be flying by, July felt like a looong month. Probably because I did a lot of stuff. I can't stop using the phrase "busy and fun" to anyone who might ask how my Summer is going. That's accurate! I've been spending very little time at home, and when I am home, I'm working on making my little apartment as cozy as it can be (with help from Huntee.) I hope I can share it soon! It, unfortunately has very minimal natural light, and you know how that works for pics.
I mentioned
yesterday
how I've been feeling a bit stressed with so many little things on my mind. I just don't want anything to slip through the cracks! But, I suppose we all just do the best we can.
As far as
goals
this past month, I'll give myself a B. I went to
Florida
for my brother's winging ceremony (this one's a two-fer, also saw my Mom and younger bro), I saw Wiz Khalifa and Fall Out Boy in concert, I tried my best to
listen
to other people, I just had Amanda & Dustin over for dinner on Wednesday night, I listened to half of
The Paying Guests
on my way to FL but never finished it, and I have written a BUNCH of cards/letters this month.
My biggest deficit (besides books...but I do have three waiting for me on hold at the library) has to be that one-word-motto. It's just hard to remember, honestly! Anyone have a word or phrase that they've challenged themselves with? What's a good way to get mine to stick next month?
August is going to be loaded: with two bachelorette weekends, a bridal shower I'm helping with, and family in town for one weekend! I'm hoping to spend a little more time
doing less
during the week, so when the weekend comes around, I'm ready to go, and not exhausted come Monday morning!
I didn't blog nearly as much in July, but I've got some ideas I can't wait to flesh out in August (a product review, some bridesmaid insight, a post on something more personal than normal, a packing post, and plenty of more outfits with some new pieces :x.) Hope you can stick around perfectly Priya! Have a wonderful weekend!
Check out my monthly goal diagnostics,
here
.