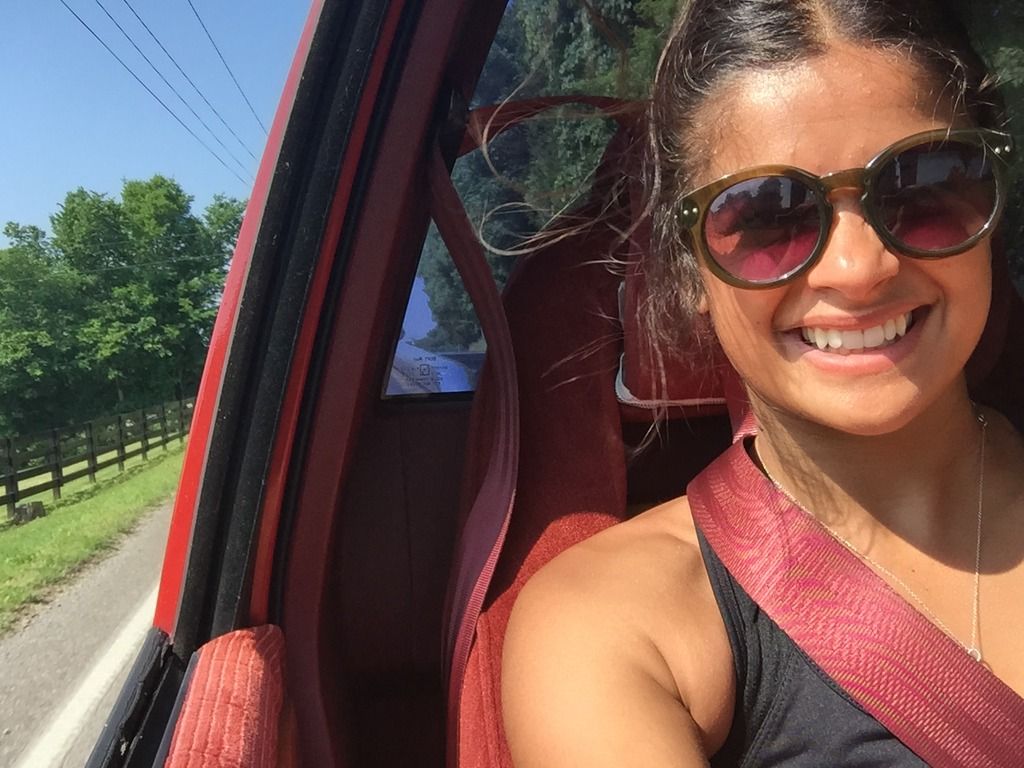 a happy memory in Huntee's truck from the start of the month!
Happy July, everyone! Let's take a look at how I did on my
monthly goals
in June.
- I just returned to Nashville after a trip home for
Jenae's wedding weekend
. Go on a trip: √
- I went to a friend's show,
CMA Fest
, and a Mae show (narrowly
missed the Nashville Symphony
!) Live music: √
- I got to see a bunch of family over the weekend (Mom, Dad, Galina, Carina, Tarif & Amir.) See a family member: √
- I paid special attention to being
kind
this month. I can think of several things I did specifically because of this, but overall, not my best effort. One word motto: √ (but only just)
- I thought I failed this one, but we did have Hunter's roommate over for frozen pizza before CMA fest. Host dinner: √
- Guys! I read
The Girl on the Train
AND
Big Little Lies
in June! My first two books for the year. Read a book: √
- I believe I wrote to someone this month..? Definitely received a lot of birthday cards! Write a letter: X
So, this is probably my best month in 2015 so far, goal-wise. And otherwise! June was a really fun, sunny month for me, I
celebrated my birthday
, was in a friend's wedding, and had several other Summer adventures.
If I were to focus on a few of these to improve on for next month, I'd say: one word motto (which I haven't picked out yet!), I would like to host an actual, thought-out, dinner party (I need to buy two dining chairs), and I have a few people in mind who I owe letters to :)
Hope you guys had a fantastic my birthday month, and July is off to a good start. Thanks for reading along with me!