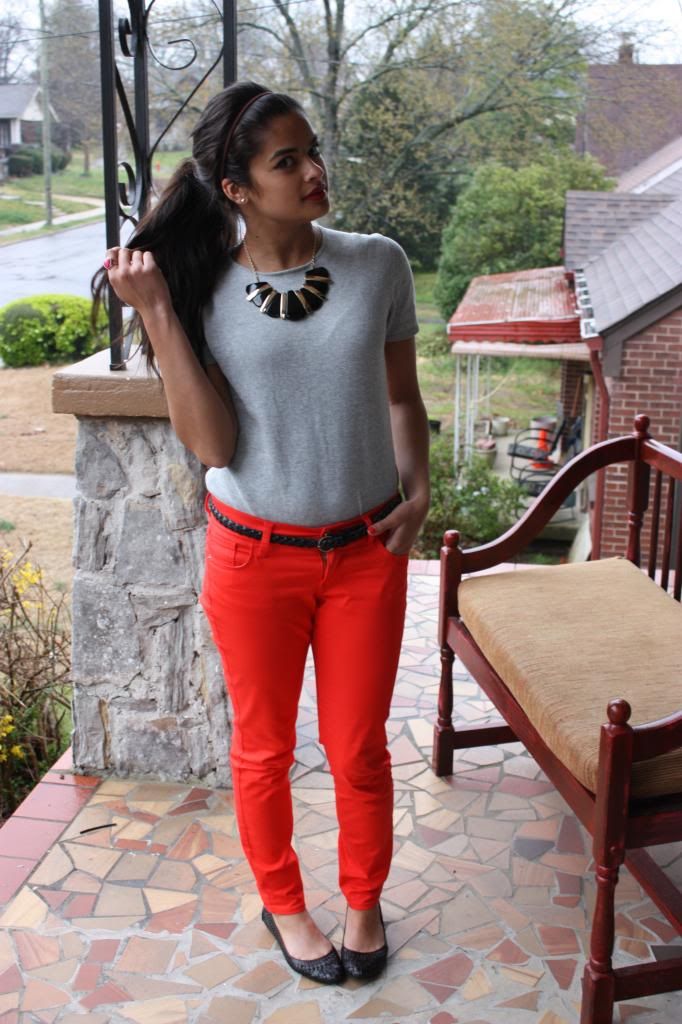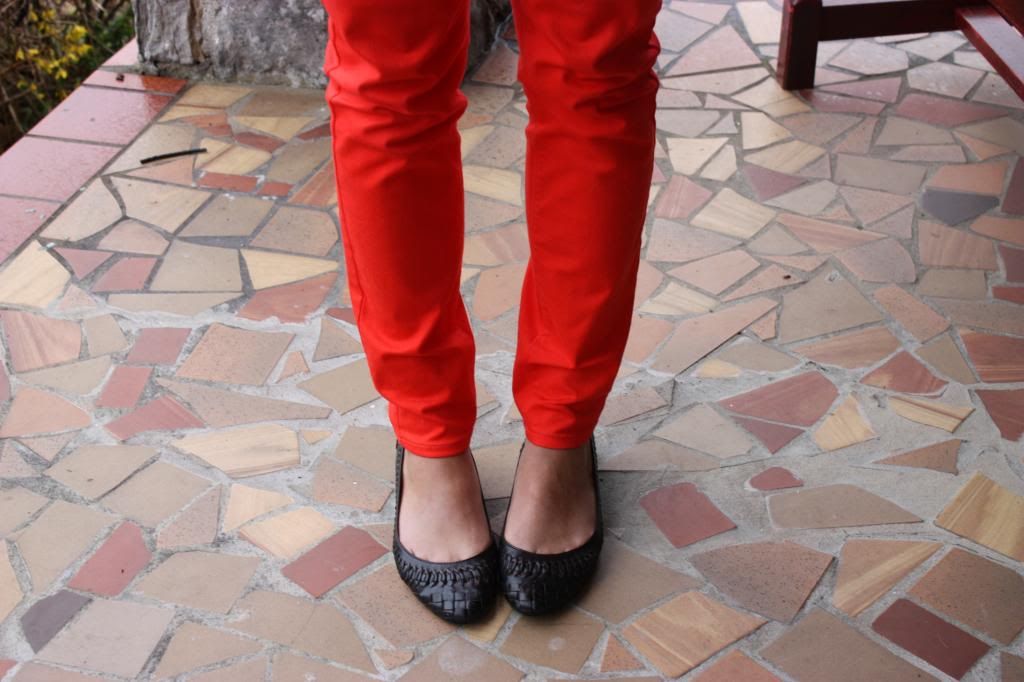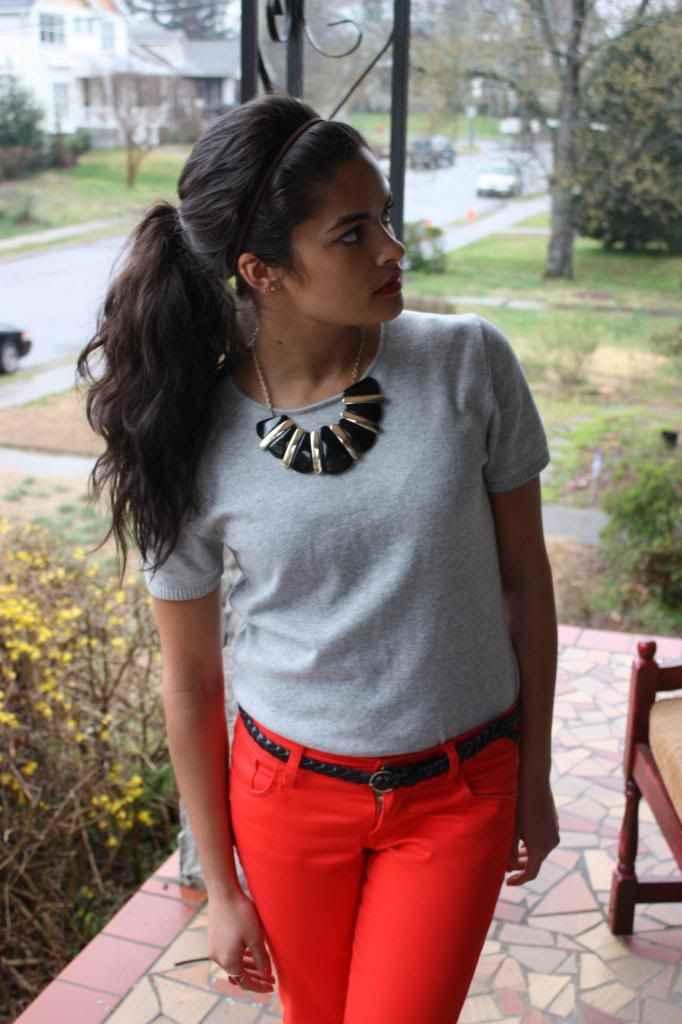 necklace- gift from Huntee, sweater- thrifted, belt- F21, pants- Old Navy, shoes- c/o Carina
Meet my Friday work outfit.
Trying to keep myself a little inspired and little fab, even though my hair has to be up,
and things might get spilled on me.
My boss calls this my 80's necklace,
Huntee picked it out and it actually goes with a lot!
And usually garners a few compliments ;) good work Huntee!
I've been of the opinion that black flats are a staple that can go with absolutely anything
(subsequently wearing mine to death)
these were given to me by my sister
(or, rescued out of a giveaway bag, whatever you prefer)
and have become my interim black flats, because I'm dying for some classic black pointy ones.
I love the woven, artsy feel of them (this is a joke, I am not artsy at all).
Still in the painful time period of growing my bangs out,
I'll let you know when I figure something else out besides using a headband.