Nothing says Friday like an outfit, amiright? It's my blog so of course I'm right.
This week was crazy busy, and it was a short one for me! Monday I picked up an odd job, Tuesday Hunter & I went to a Nashville Predators (hockey) game, Wednesday I spent all evening cooking (Indian) for my lunch bunch at work, and tonight I packed up, cleaned my room, and got all ready for my trip!
Oh you wanna talk about what I'm wearing these days? Fine.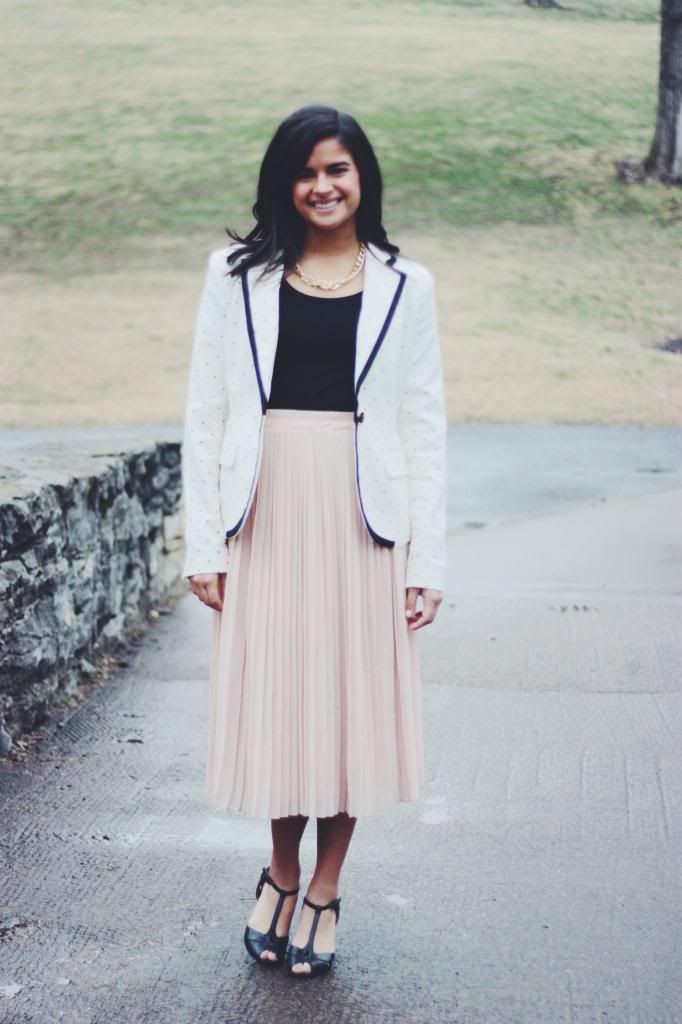 necklace: H&M, blazer: Target, shirt: from Carina, skirt: H&M, heels: Urban Outfitters
I wore this a few weeks ago to church, and planned on wearing it to work, but the temperature seriously dropped. Have I mentioned I'm ready for sunshine? Initially it seemed like a great idea, and a combination of all my favorite things; but looking back at these pictures I feel like the proportions of the midi skirt + blazer might be a bit weird.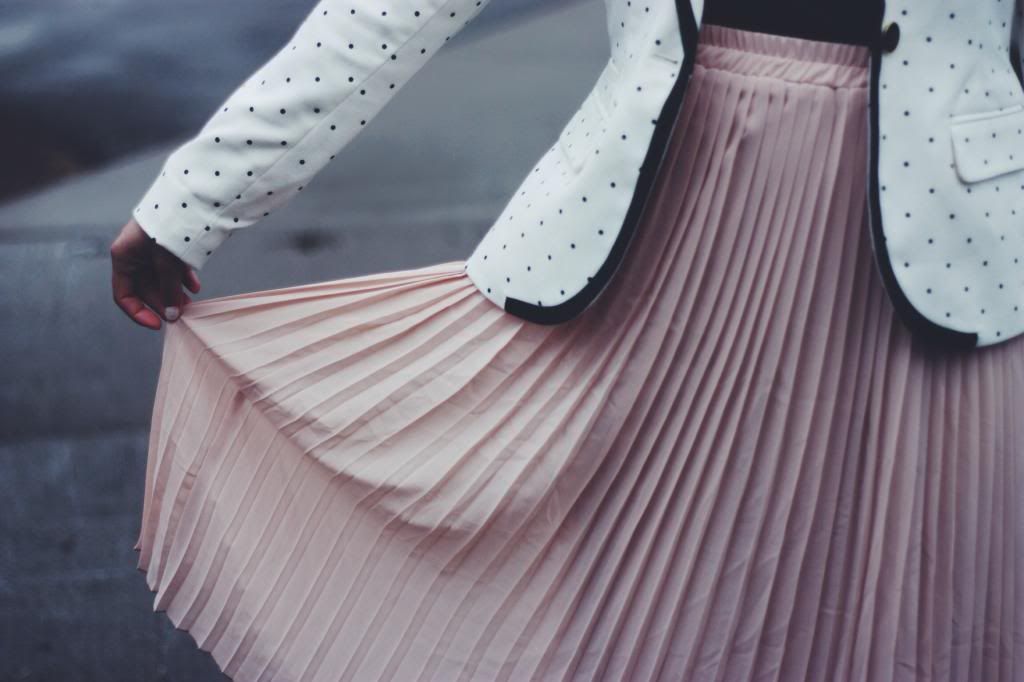 Of course I adoreeee this pleated skirt from H&M that I picked up a few weeks ago. As gorg as it is, I found myself wondering if it was worth what I spent and if it fit correctly and blah blah blah but at this point, I think it's too late to return it anyway so the decision has been made. And it is really pretty.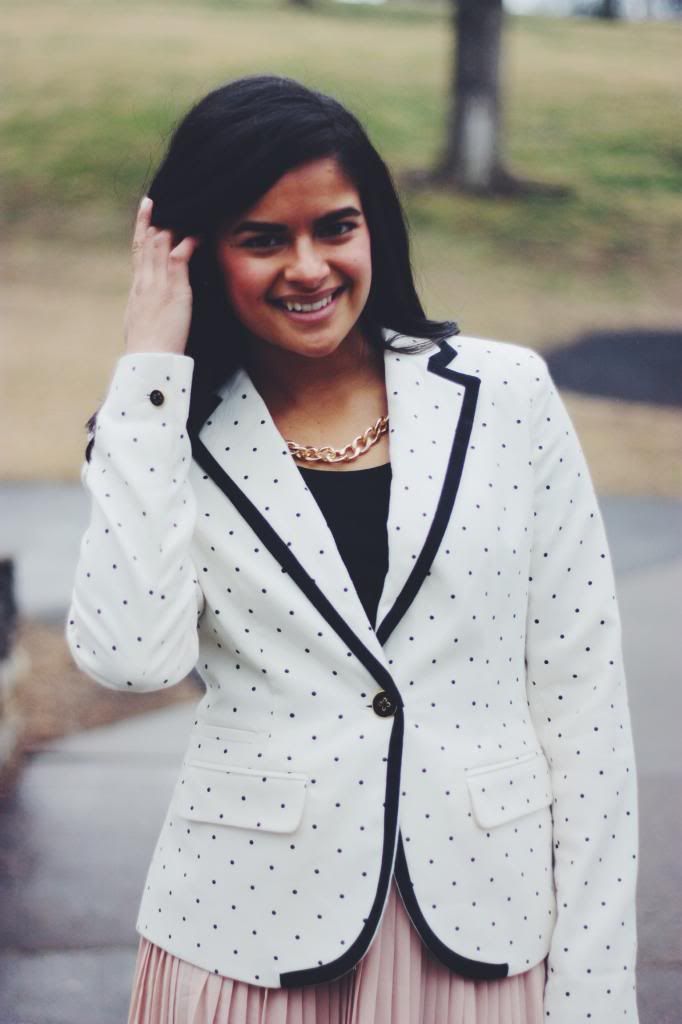 I picked up this blazer probs a few months ago at my friendly neighborhood Target. I was pumped because it was on clearance, seemed to actually fit me well, etc. But it has sat in my closet stumping me since! I don't know how to explain this weird thing I have with blazers. I think they're adorable on everyone but I have the hardest time wearing them myself. I would love your thoughts on how to style this!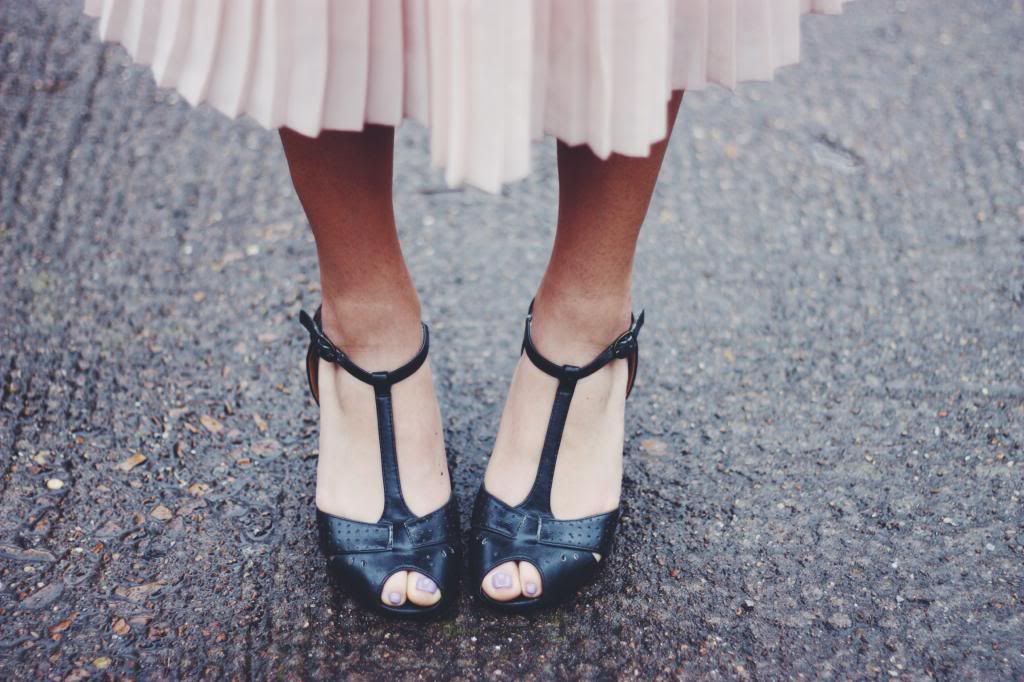 And if these heels have never made it on my blog...(I don't think they have) I am shocked. These are probably my favorite shoes and I've nearly worn them apart. They have the absolute perfect peep-toe and kinda perforated material.
Also notable in this picture is the weird goosebumpy-ness on my legs. Proof that we went in to church in the mid-60's, and came out in the 40's. Serious!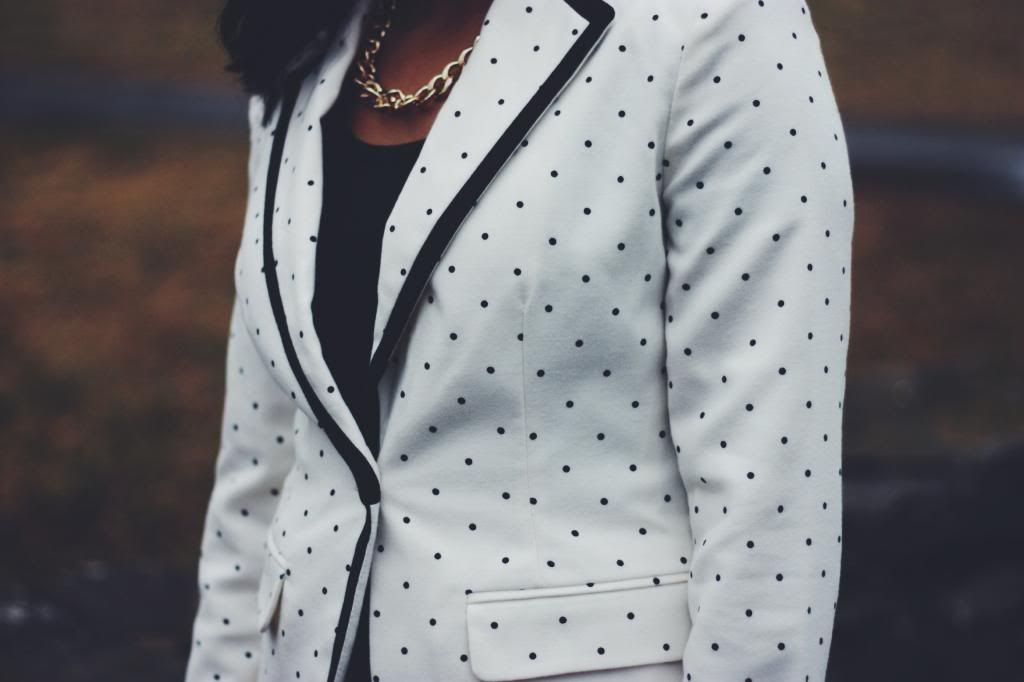 Anyone still not believe that I've been wearing my gold chainz non-stop?
So anyway. Might go back to the drawing board with this one. Whole-heartedly love all the pieces, maybe not just all together.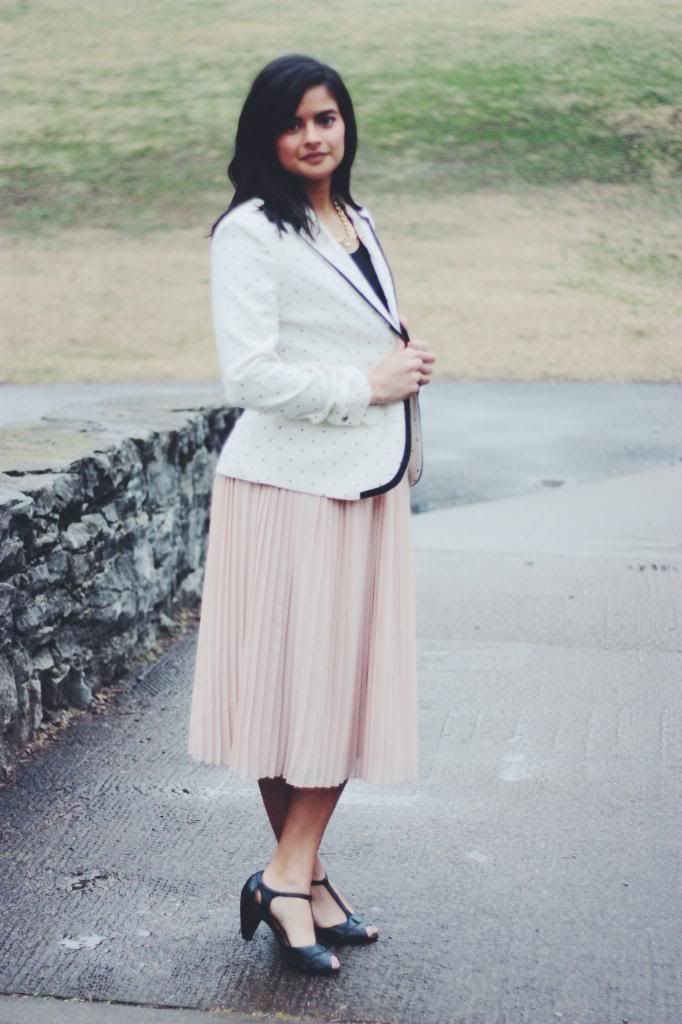 I feel a little bit like I'm cheating because by the time anyone is reading this, I'll be on my way to Florida! This weekend I'm headed to Pensacola to hang with my brother
Sundar
and run my first ever half-marathon! I'm ready for some sunshine and fun with my bro. I've been getting excited all evening knowing pretty soon I'll be spending time with some family!
Now I'm signing off 'til next week! Keep up with my adventures over the weekend on Twitter
@perfectlypriya
//
@priyapappu
. Until then!