Time for a remix! [Sidenote: I realize things have been a little outfitpalooza around here. Always trying to find that balance. And then sometimes I feel like I haven't worn clothes in forever. Anywayyy, thanks for following along.]
I think I've told the story before of how I got this jacket. My sister
Carina
and I shared a lot of clothes in middle/high school, shopped together, and she often shopped for me. It was circa 2005 when she bought herself one of these jackets. It was one of those providential clearance finds at Gap, especially considering it's the most perfect destroyed denim jacket. It probably wasn't a week later before I made her pick one up for me.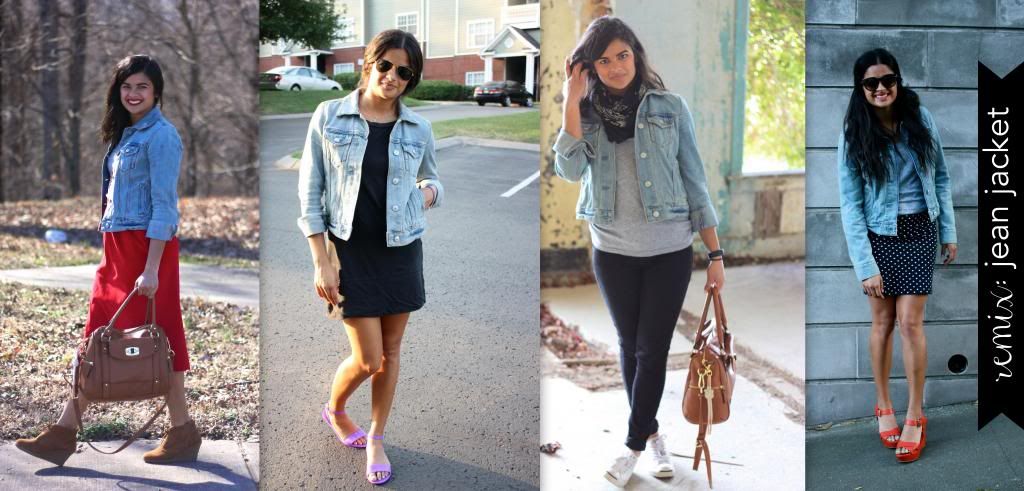 I go through phases of wearing & not wearing it but one thing's for sure: it's lasted through high school, came along to college, and I'll never let it go, because it keeps coming back!
Here are four ways I've worn mine: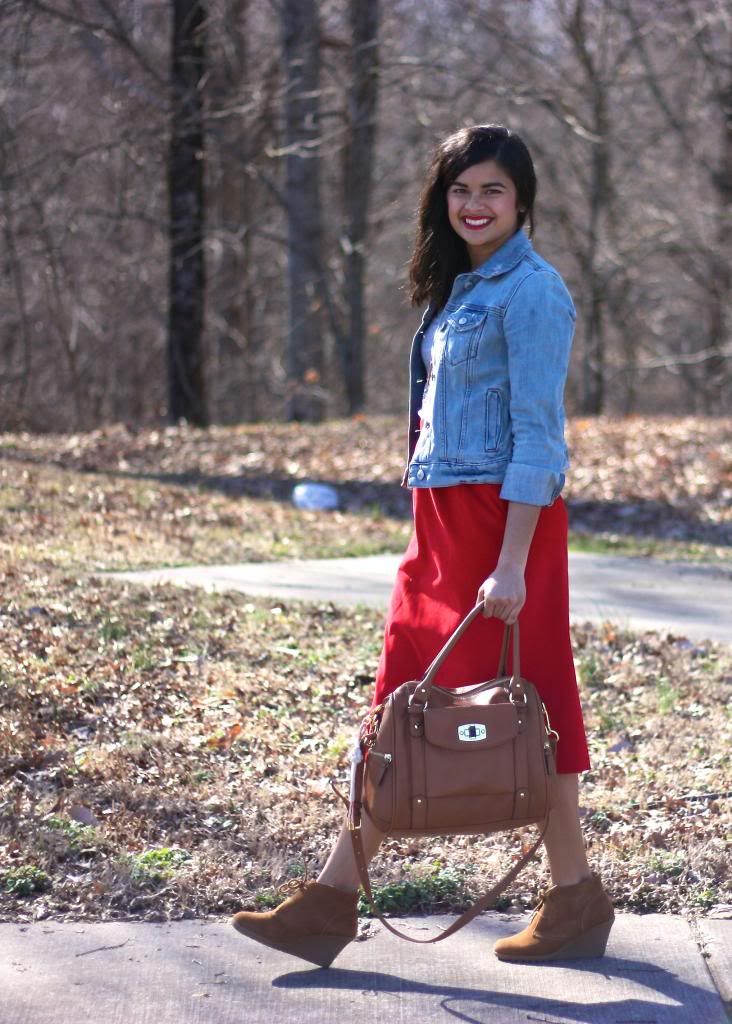 1. To dress down a pencil skirt. Here's the simple formula for this combination: next time you're wearing a blazer, just SWAP it for a jean jacket. Think of a jean jacket as the cool, All-American, fun-loving cousin of a blazer. Plus- a denim layer is so Spring friendly!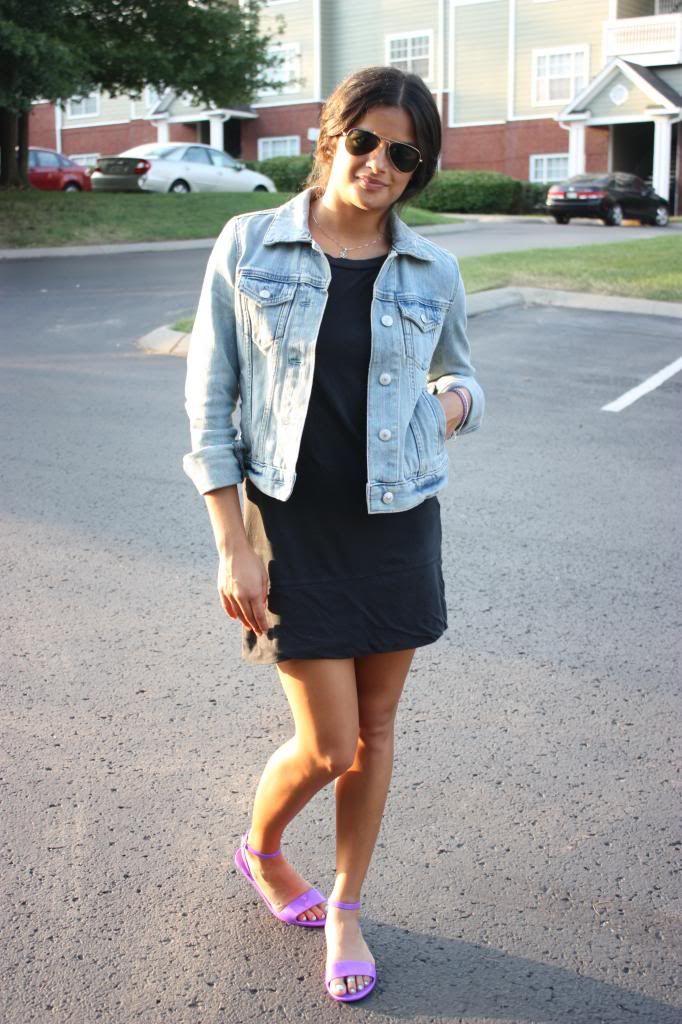 2. To top off a perfect summer ensemb. If you're living in (or dreaming of) a whimsical Summer, I can't think of a more quintessential piece. You really don't need an evening layer in the South, but it never hurts to have the option to cover your shoulders. Bonus points for aviators, hello summer cool.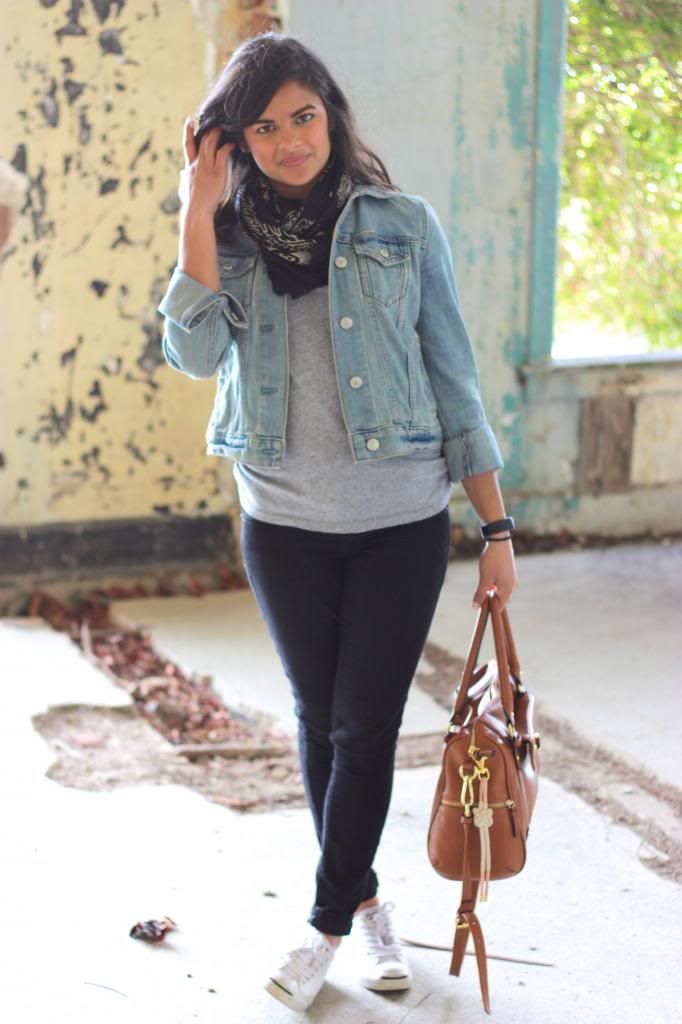 3. As a light jacket for a day-venture. Sometimes you wake up and you don't know where you'll end up (those are my favorite type of days). Sometimes you need an easy layering piece that's not too dressed-up, but not too schlepy. In these cases, a jean jacket is your Goldilocks: just right.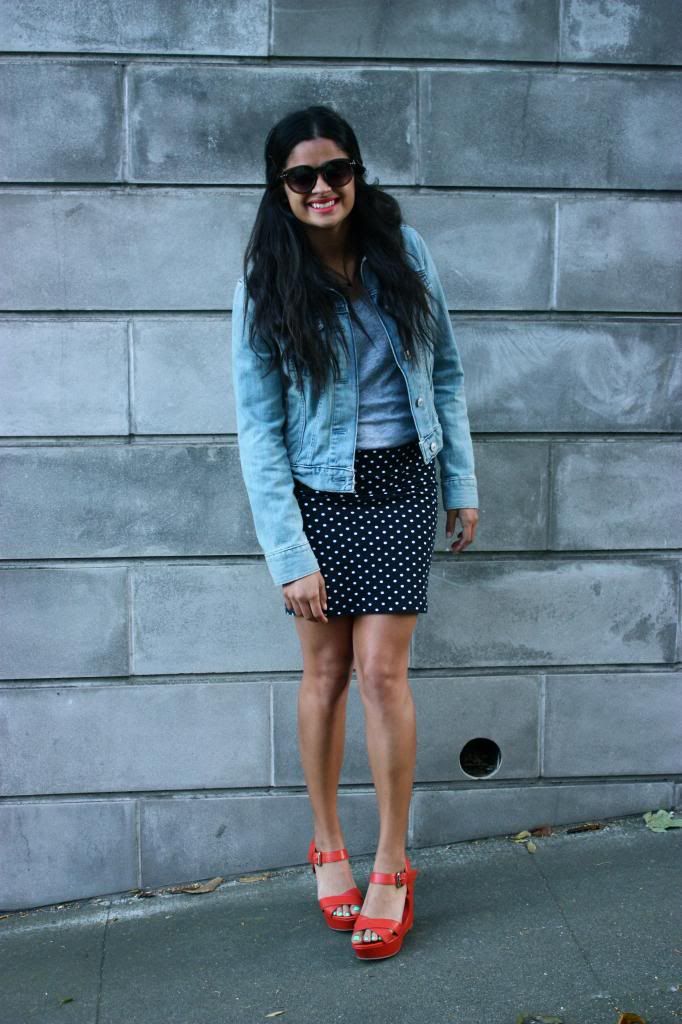 4. For a funky twist on a night out: The mini-skirt says "I'm cute and fun and ready for a night out" while the jean jacket says "But I'm also totally American and I'll drink a beer". Try a denim jacket over a leather jacket/sweater next time you go out! It adds a relaxed feel to an otherwise glam get-up.
[
orange in SF:
I really like the combo of the wedges + jean jacket. Again in San Francisco!]
[check them out, they are awesome!!]
also linked up with Bri at Work Clothes, I Suppose, for Third Thursday Threads: Remix!