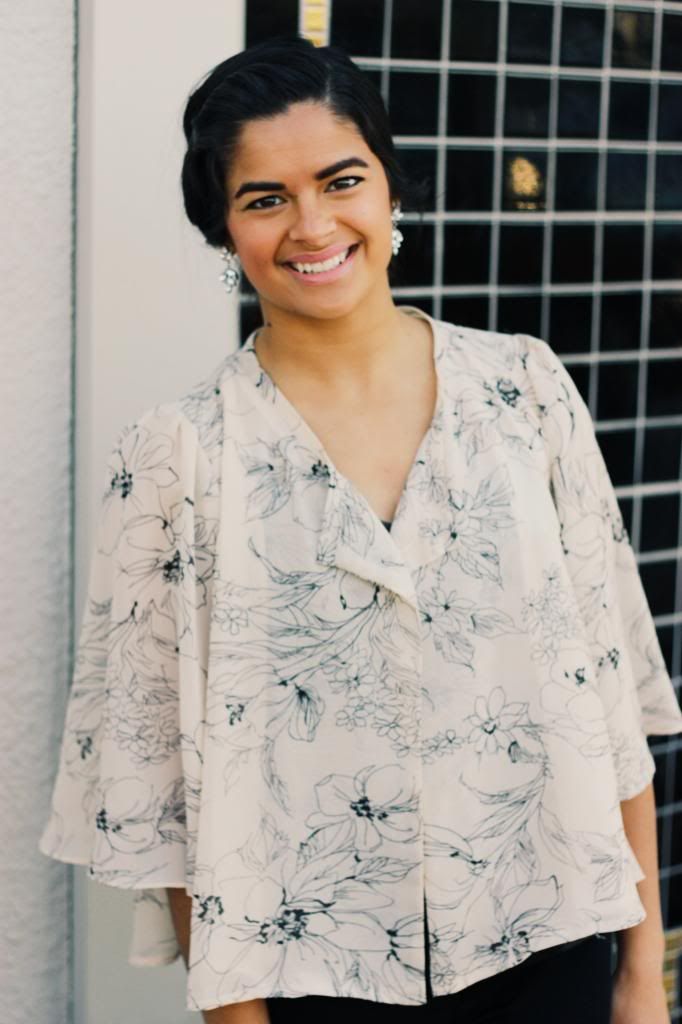 | earrings: Old Navy | top: from Carina | tank-top: from Carina | tuxedo pants: Old Navy | heels: gift |
Hi! Debuting a few pieces on the blog today, though none of them super new. This top was rescued from a giveaway bag, discarded by my sister, Carina. I think it's gorgeous, and definitely unlike anything else I own. Which also makes it hard to style! I love the flowy fabric though, it feels like a hip kimono to me.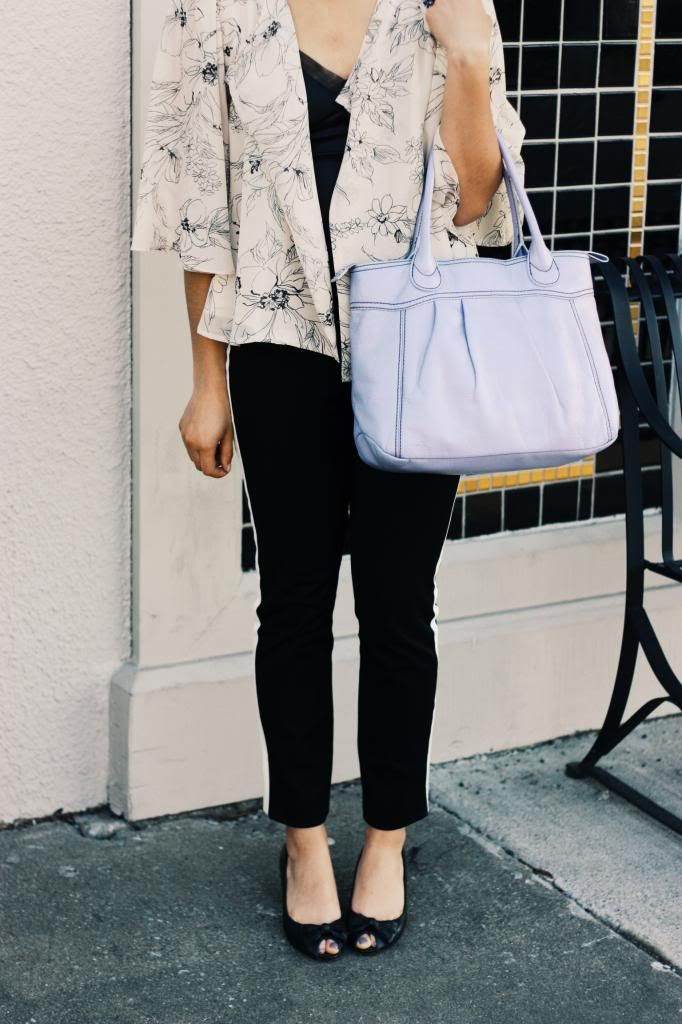 Same song second verse: tuxedo pants. These are the refined cousin of
these pants
, I knew the fit worked for me, and when I saw Kendi sporting them, I knew I needed them! They are essentially cropped black pants, which are obviously a wardrobe essential. But that tuxedo stripe gives them a fun, classy twist. I've only worn them a couple times so far,
here's
another look I liked even better.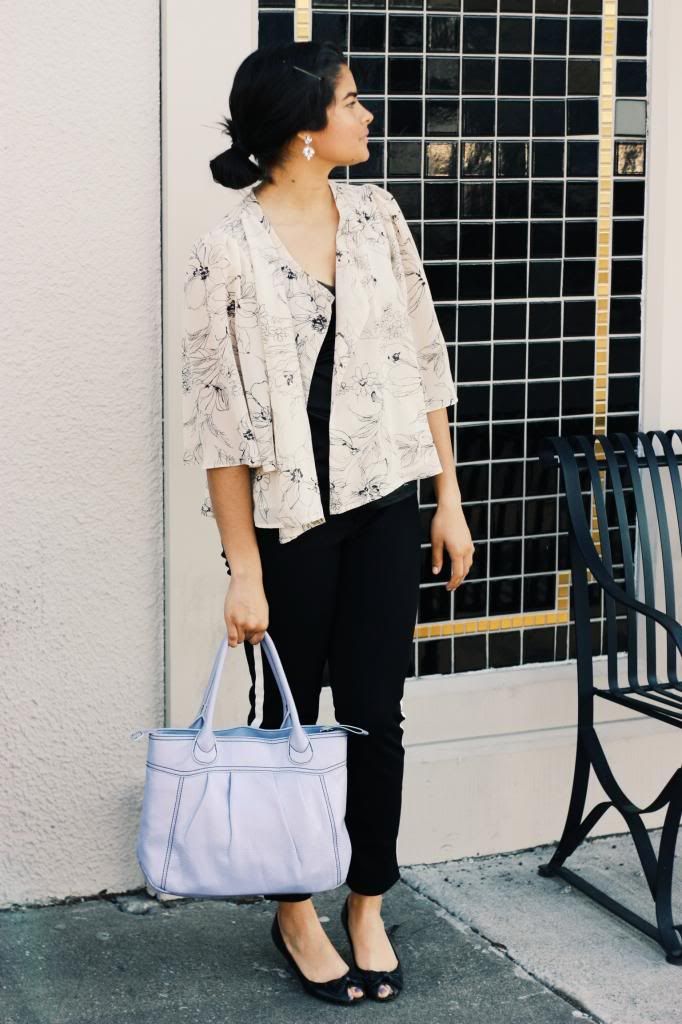 Throw these elements together...add a purse/heels I've had since high school and some glam earrings, & voila, my Japanese tuxedo. This purse deserves another note: I love it. I love the shape and color, love that it fits my laptop, and love that it was probably no more than $25 and has LASTED! And let me tell you, I give my bags the test of time (and frequently throw them out because they fall apart.)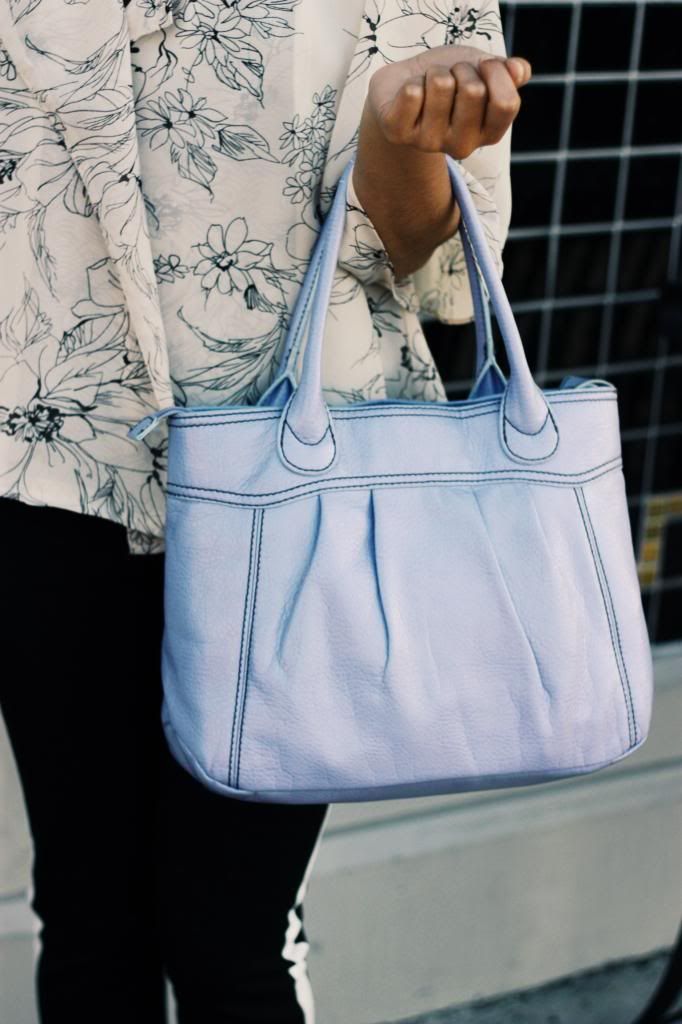 all photos edited with VSCOcam
I have to say, these outfit photos weren't a priority because I looked back at them thinking I really didn't like this look. But going through the photos and back-checking my idea behind it, I kinda like it a lot better. If I were to do it again, I would go with a more basic tank top (you can't tell but this one is satin-y) and minimal accessories, because there is a lot going on. Anyway, my style and this blog is totally about trial & error!
I wore this weeks, might actually be months, ago to go dinner and a party. My pal from work, Emma, was throwing a birthday thing, and Hunter reasoned we couldn't show up starving (and we didn't really know what the food situation was.) So we went to dinner at this neat vintage-y feeling diner called Dalt's (took these pictures right outside), split a burger & fries, and then ended up having a full dinner and dessert at the party too! Sometimes that happens. I live life with no regrets. But, good planning with the flowy top.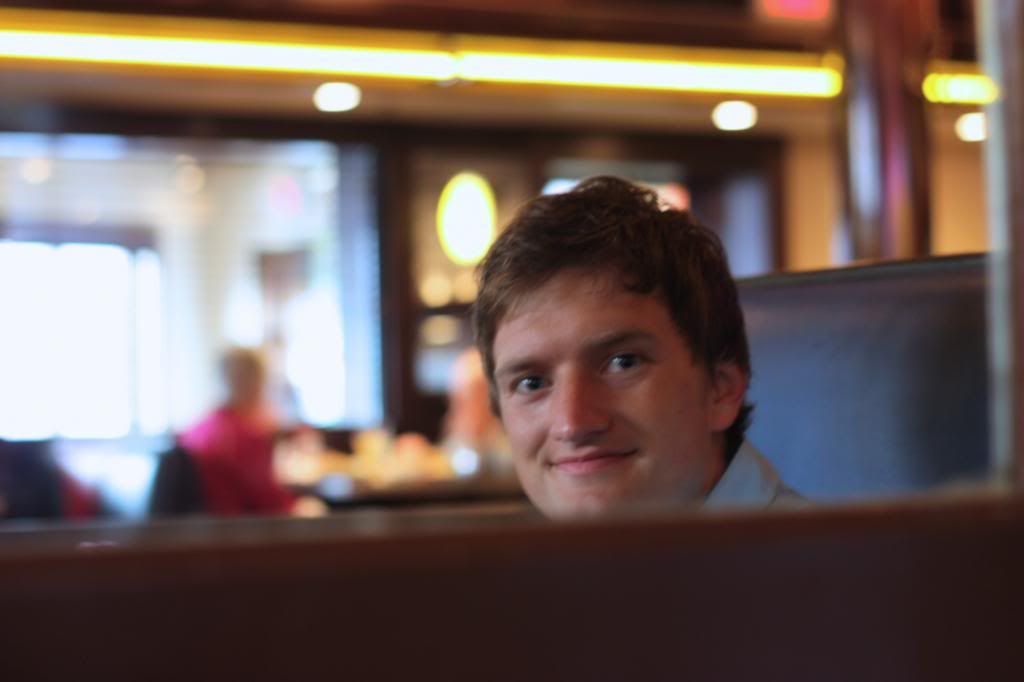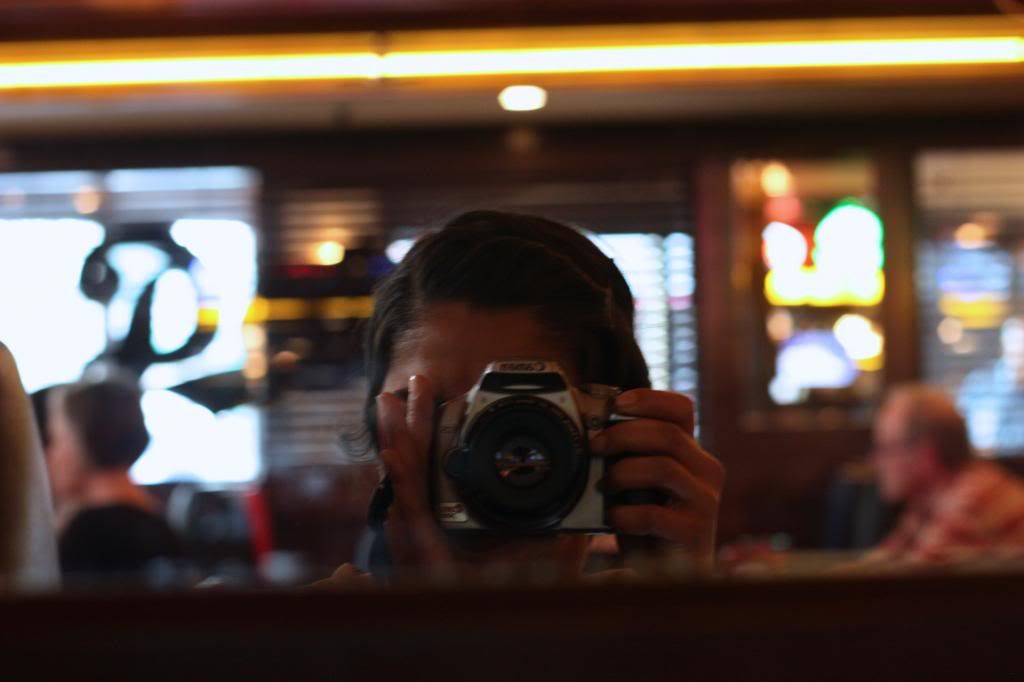 Our dinner party pre party dinner.
I've got what seems like back-to-back-to-back weekends out of town, which means I am chilling SO HARD on these week nights. Last week I finished OITNB Season 2 (if anyone wants to discuss, leave me a comment!), this week getting ready for a work potluck, wedding this weekend, and tonight, spending some quality time by the pool.