I am really bad at structured blogging, that being said, I am linking up with
Andi
and
Inge
for the conclusion of Skirt Week!
Andi hosts a "theme" week once a month, where she wears a featured item every day of the week. I think this is an awesome way to "wear out your closet." As awesome as I think it is, I almost always miss it! So, happy to participate today.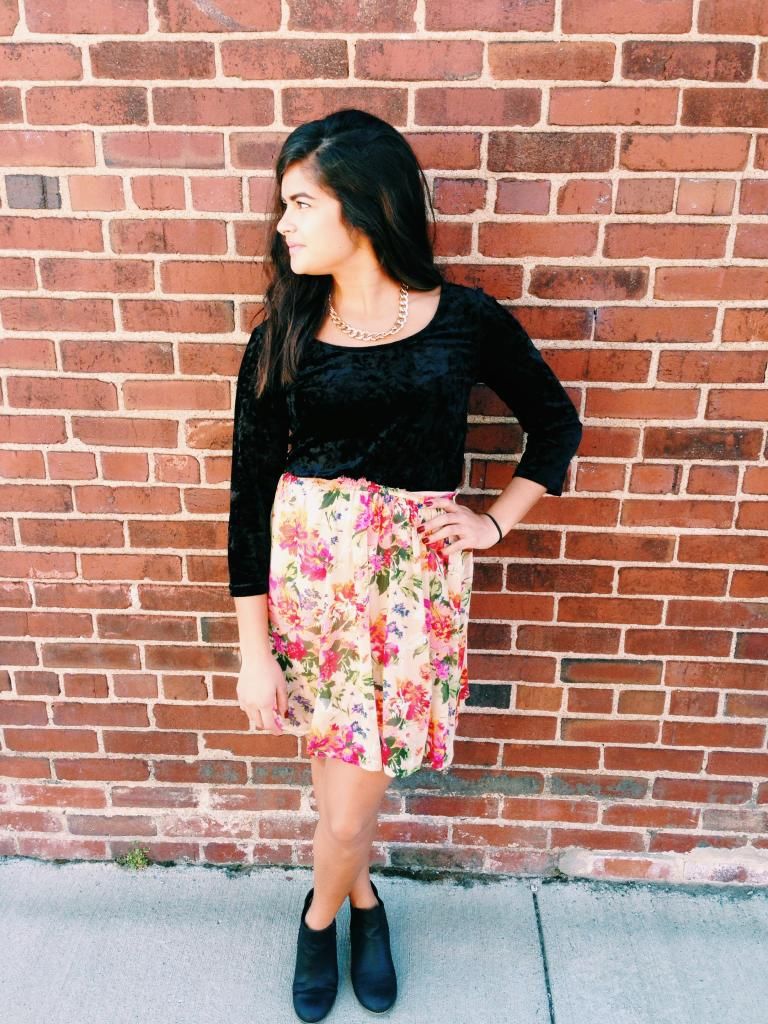 | necklace: H&M | top: secondhand from Leena | skirt (cut from dress): UO | booties: Old Navy |
I am officially labeling this as "fall fashion." (Btw-
all
most of my outfit posts are now labeled by season. Check it out:
Fall
//
Winter
//
Spring
//
Summer
.) I think we can all agree this is pretty exciting! I pulled my beloved black booties down from storage at the beginning of this week, and the most terrifying thing happened: as I was pulling them on, a GIANT spider fell out of one. I wouldn't consider myself overtly terrified of spiders (rodents are more the bane of my existence) but it freaked me right out. Then I got to chase the spider around my room and smash it with the bootie. I imagine that's what it would feel like if one day the house you lived in fell on top of you.
Don't look too closely at this skirt that I cut from
this
dress (R.I.P. That's "rest in peace" not "my skirt looks like it's ripped.") Note in that post I said, "I think this dress will work better as a skirt" and it totally has! I love the print, but as a dress it was a bit too small. Surprisingly it made for a skirt that is the perfect length.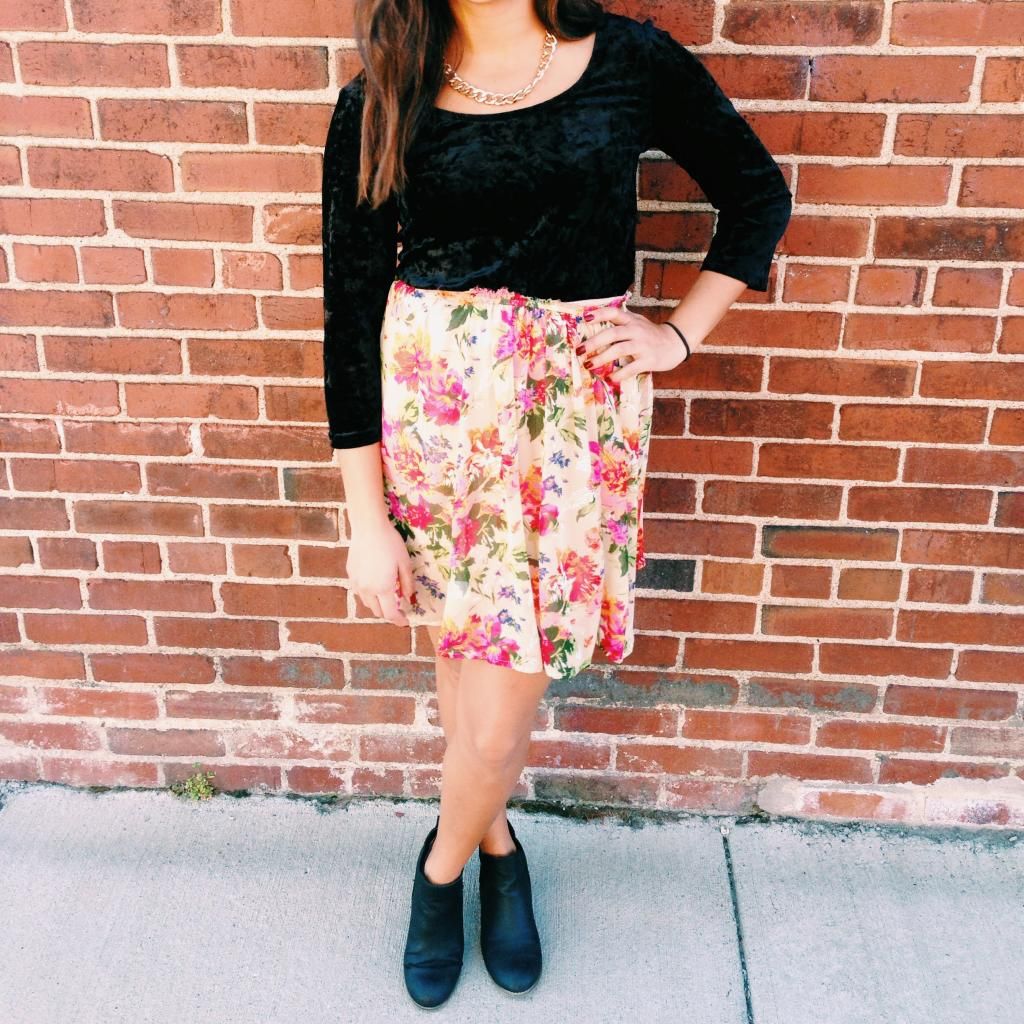 Thanks to Mallory for taking these quick, iPhone, VSCOCam edited pics for me!
You can just barely see my nails in this picture, but they're that perfect shade of dark red, thanks to my ipsy for September! The shade is Red Red Wine by Pacifica.
I am cruising through a lengthy to-do list today before I babysit tonight, and head off for a quick, last-minute road-trip to see my brother Sundar, who will be flying to Chattanooga this weekend! I am so excited to see him, and I know it will be a wonderful spur-the-moment Fall trip. Hope you all have a beautiful weekend, thanks for reading!!
Oh, and be sure and check out Andi's Skirt Week link-up,
here
.