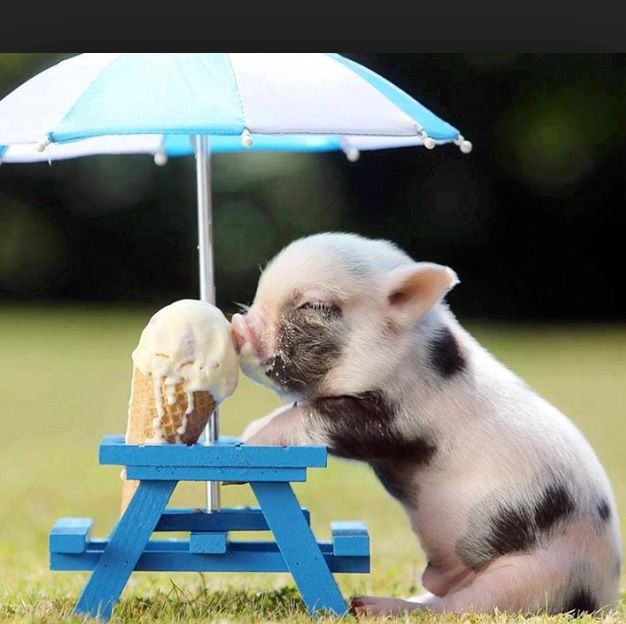 I have to credit Hunter with finding this picture, but this guy took it. Apparently he's a baby animal photographer? Also that's a thing? Anyway. It's mostly irrelevant but it's been sitting on my phone & makes me happy.

I need a Thankful Thursday. Here's something that's been swirling in my head this week, "Every minute you spend wishing you were someone else is a minute wasted being yourself." Though it sounds like it could be on a mug with "Greetings from Panama City Beach!" on the other side...it's true. And a wonderful reminder.

On this Thursday I find myself thankful for:

8. The promise of a Paloha Christmas. I don't think I've mentioned that I get to spend this Christmas in Hawaii with my entire family. This is certainly the most excited I've been about anything in a long time. I wish it were tomorrow!

9. My ipsy/Birchbox. I can't get over what a spice of life thing these little packages have been for me lately. I've been trying new soaps & nail polish colors, and loving it. Still trying to pick one over the other, but they are both. So. Good. Review post to come!

10. Catching the best part of the sunset. A couple times lately, I've been driving home from the gym at just the right time, to catch the most gorgeous part of the sunset over my exit on the freeway.

11. Fall air, everywhere. I am still skeptical it's really here, but I will say, the chill in the morning and at night feels so so good!

12. Old friends and best friends of best friends. I'll go ahead and name names, Paula, Delores, Amanda, Chablis, I am so thankful for each of you!


What are you thankful for today? It can be one word, a phrase, a person, a song, whatever you realized is making you happy today. Last time people shared some awesome responses, and I loved reading them! Thanks for sharing with me.