I'm nearing the end of photos my friend
Stephanie
took for me while she was in town (and yes, I did stock up on outfits for the blog before she came!) After this, it'll be back to "the-best-I-can-do" photography! So, enjoy, I know I am.
Btw- being creative and wonderful, Steph is also helping me with some re-design stuff for perfectly Priya! Stay tuned for that!!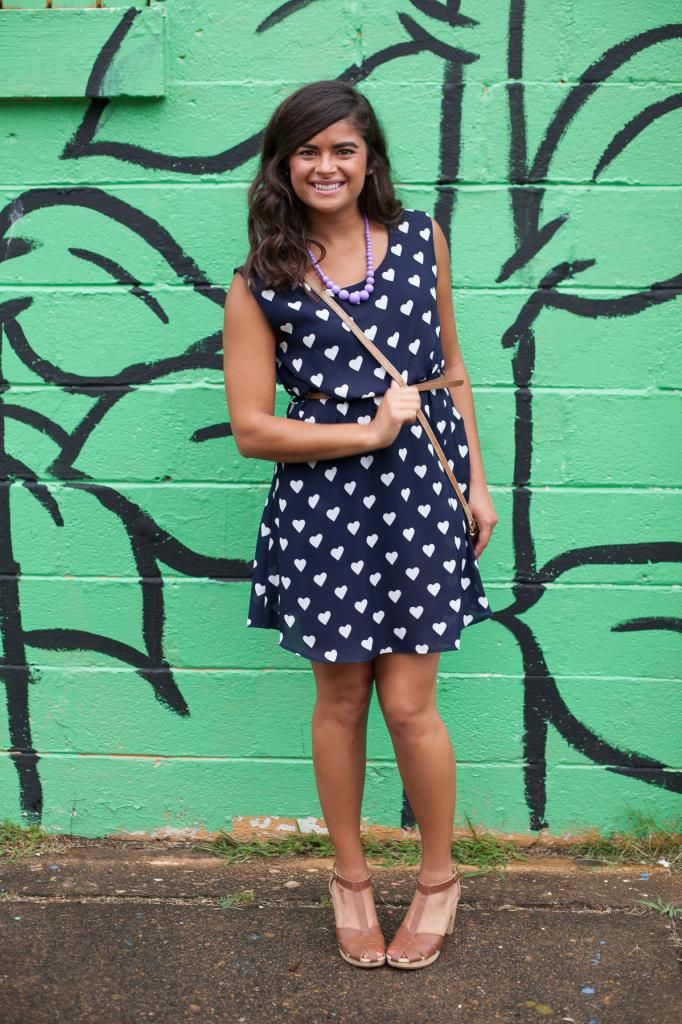 | necklace: flea market | dress + belt: Wish (Memphis) | clogs: Old Navy | purse: thrifted |
Remember that time I went to Memphis and bought a few new dresses at the best boutique? The other two are gorgeous and will make it on the blog eventually, but this was one I could wear right away. The print, cut and color all feel very "me". This is a dress I could literally wear with flats and call it a day, or accessorize and make even cuter. The best kind!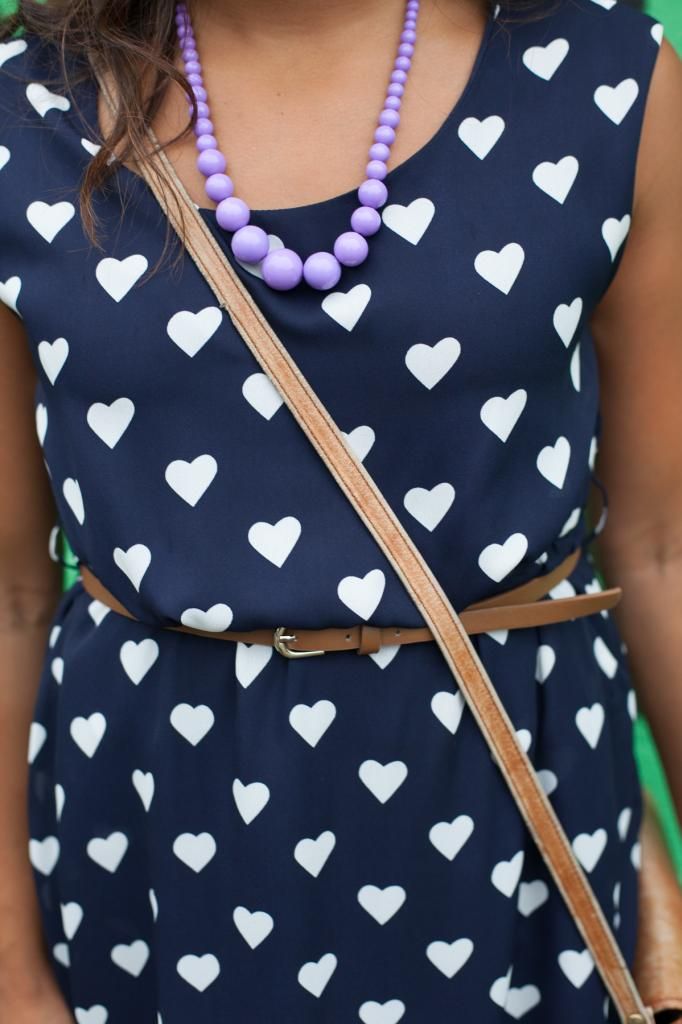 Plus it came with this nice belt. Equally excited to pair it with tights in a couple weeks (?) or so!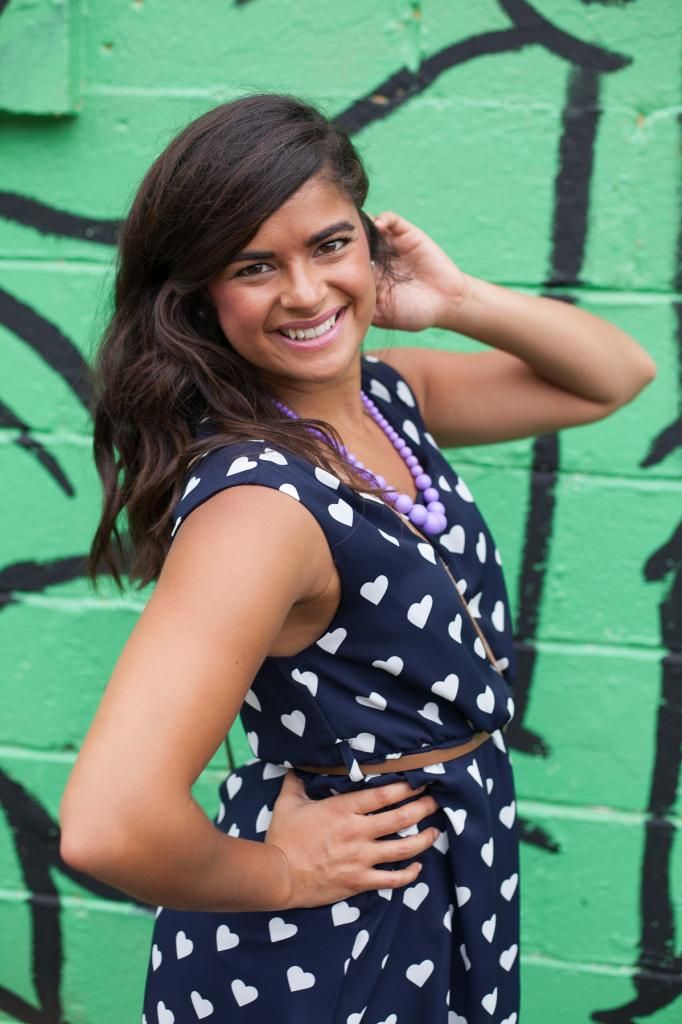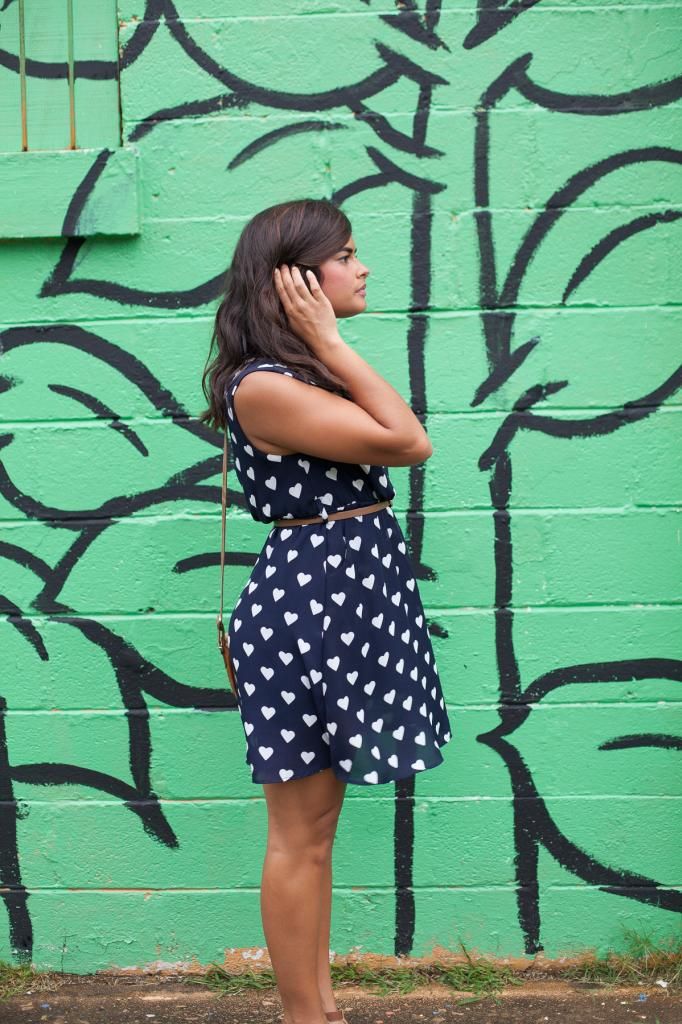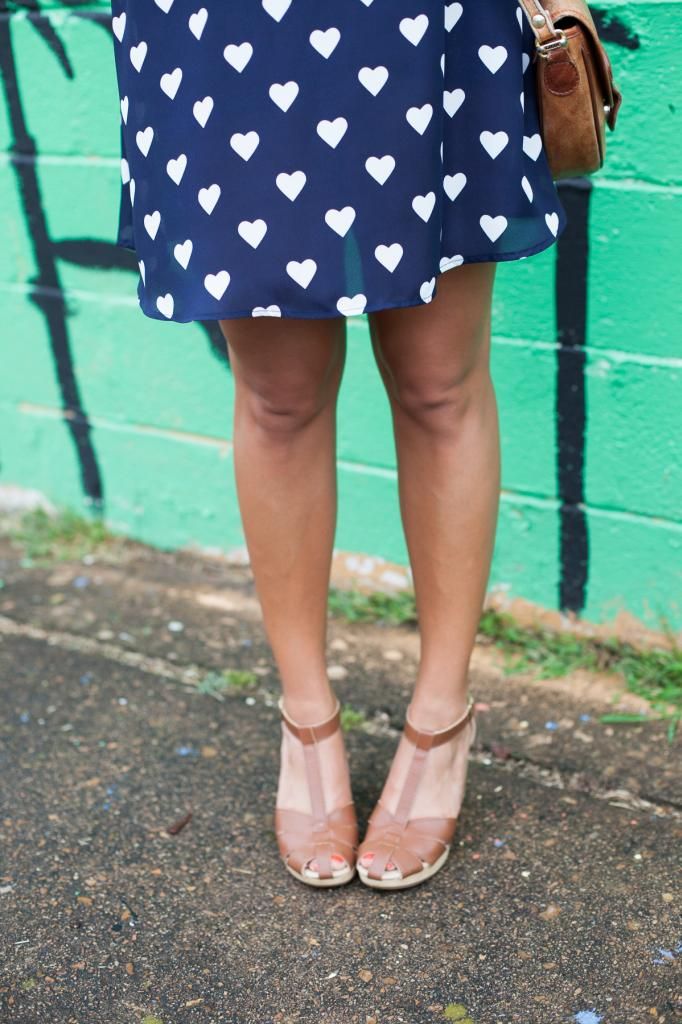 Cost-per-wear of the brown clogs is already down to like...$1?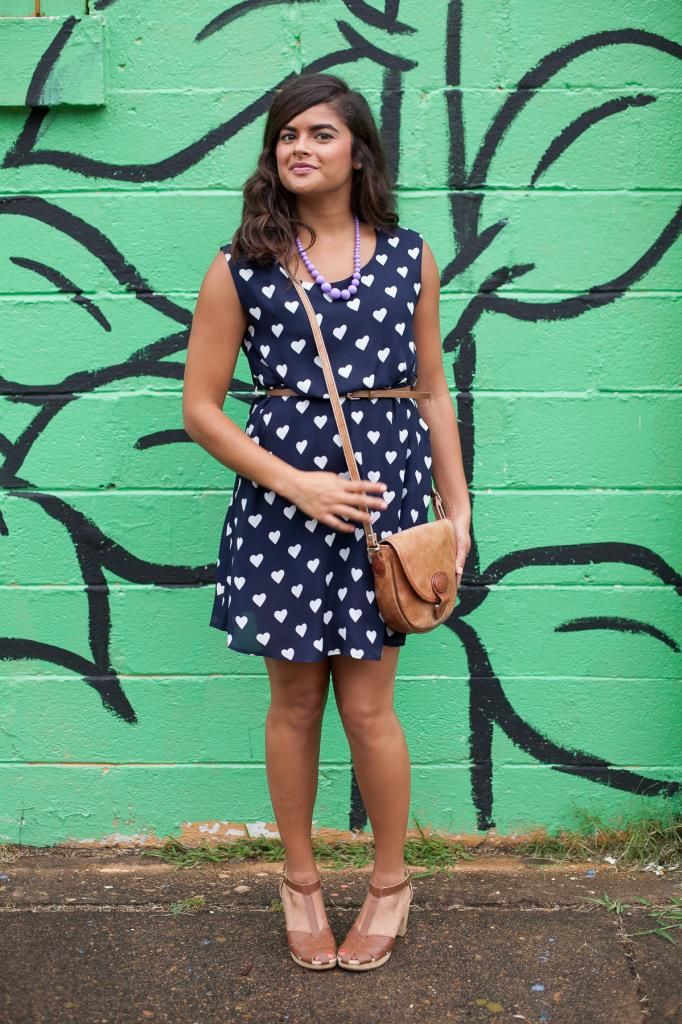 I know it looks like I'm standing in front of a beanstalk, but it really is the prettiest mural outside a flower shop in my neighborhood. I've been dying to take photos in front of it since I first laid eyes on it. The flowers + hearts + purple necklace might feel a bit much but I really love stuff like this. So, no apologies for liking cute pretty things.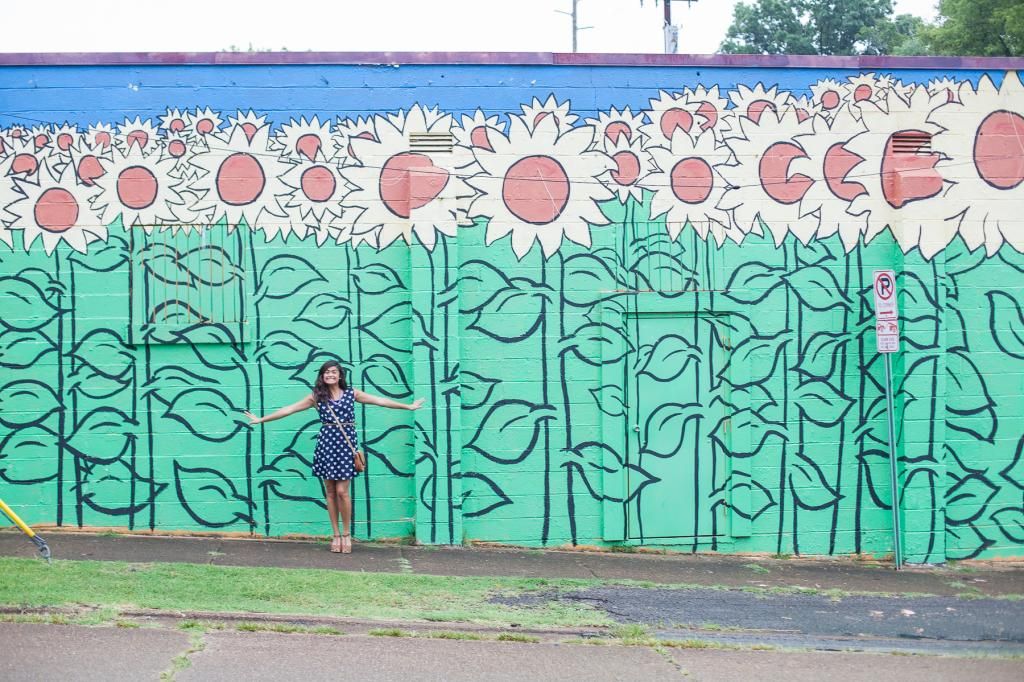 This week is off to a fantastic start! But mark my words, by Thursday morning, I know I'll be exhausted (Thursday is always the hardest day for me wake up. Is this really weird or just kinda weird?) Some weeks I feel like I go straight home after work, eat, shower, read, blah blah blah. It is relaxing, but then I start to feel antsy and bored.
This week I'm hanging with old friends, best friends of best friends, co-worker's brothers, and working a night gig one evening. And folding lots of clean laundry and STILL finishing Ginger Spice's autobiography. Girl's got stuff to say!
Blog friends- you're the best. Thanks for reading.
IRL friends- for all of you I've been meaning to call but still haven't, you know I love you! Stay sweet.