And now for the finale of Graphic Tee Week! We've made it to Day #5.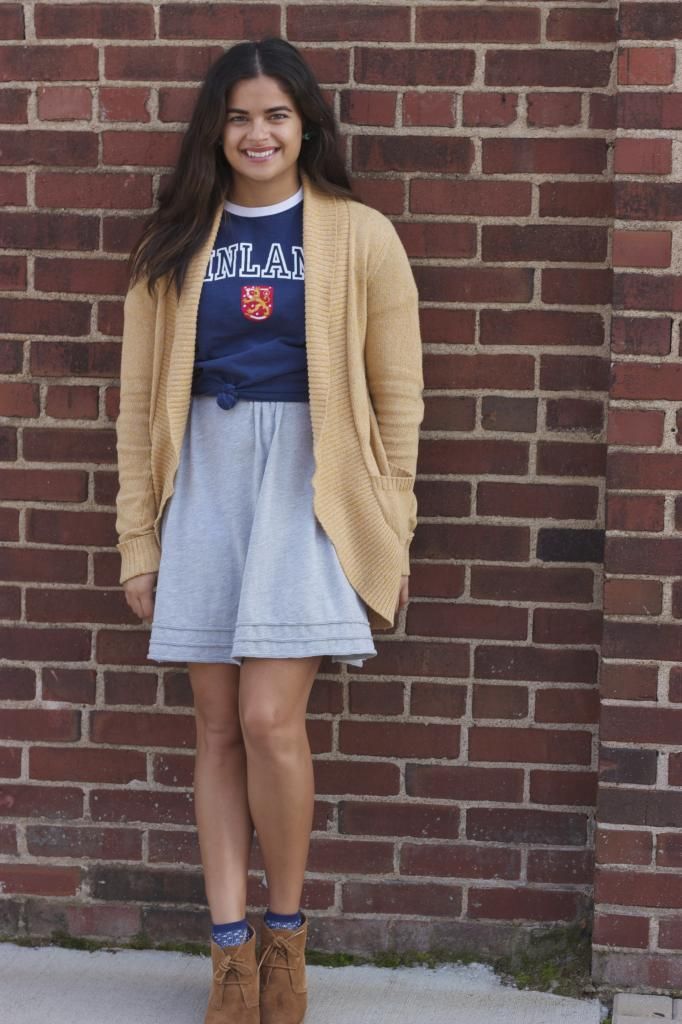 | sweater: from Shelby | tee: from Finland | dress: secondhand UO | socks: Madewell (gift from Katie) | booties: Target |
The last category of tees that I own that came to mind were: foreign gifts. Specifically, t-shirts from India that my Uncle has sent me. Though, to be fair, this one used to belong to Amir, and we bought it at the dock market in Helsinki. For theme week's sake though, let's imagine that this tee is a foreign gift. Someone sent it to you, it reminds you of where you came from (my Mom is from Finland, for the record), and it's a great conversation starter. But how do you wear it?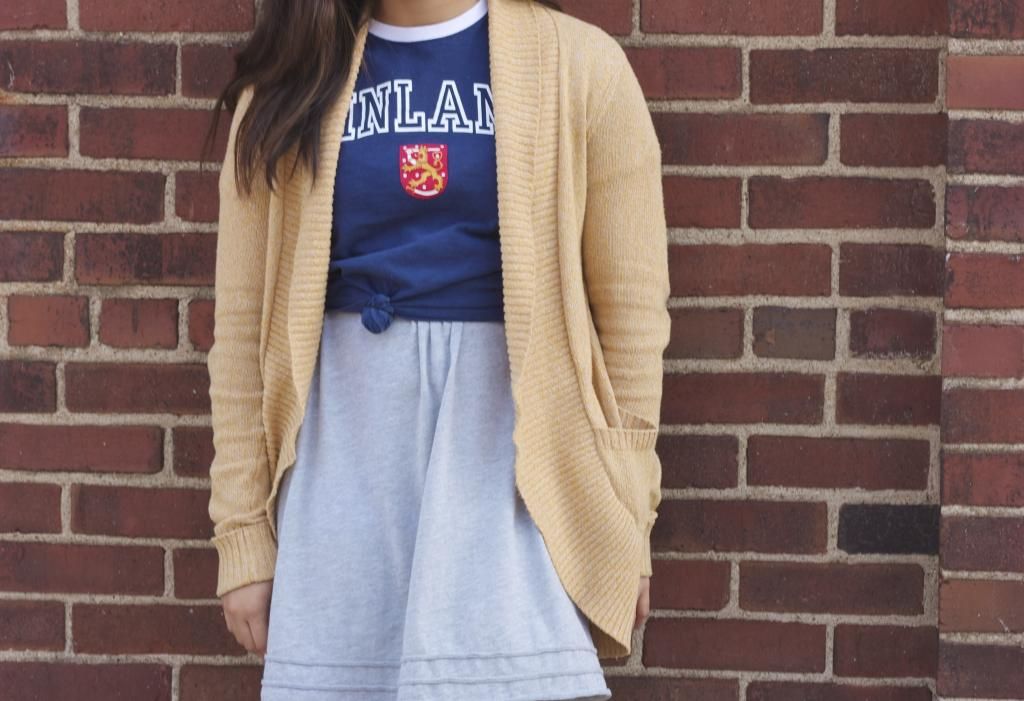 Tying any tee over a dress is THE easiest way to wear it, especially if the tee may be a little quirky, but you don't want to disgrace your ancestors. I've also found that many of my old graphic tees are too small to be comfortable anymore, but I still love the print. Well, you could literally repeat this outfit formula every time you had nothing to wear, and never run out.
One other outfit note: Katie sent me these socks in a birthday package, and they are PERFECT for peeking out of booties, or making my clogs Fall-ready. Love 'em.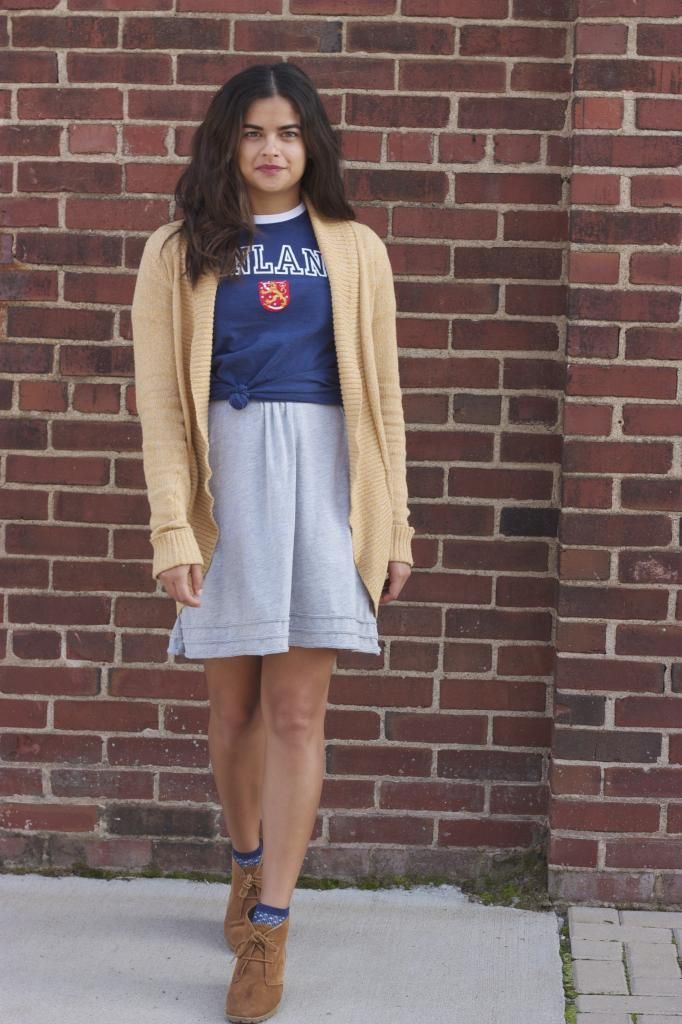 Link up your graphic tee outfits below, be sure to check out
Andi's finale
, and wish her a happy 30th birthday today!
THANK YOU to everyone who made Graphic Tee week a success, by linking up, commenting, and reading along! Remember, you can link up your graphic tee looks throughout this weekend, if you're feeling a bit behind the game.
I sincerely hope this theme week gave you some ideas on how to wear old/random tees you may have in your closet! I'll plan on doing a re-cap post next week, discussing what Graphic Tee Week taught me (eye roll. Those melodramatic blogger statements always make me laugh.)
Well, I feel totally blogged out this week. Wishing you all a very nice weekend. Thanks for reading!