A couple more beautiful CA Thanksgiving mems on this dreary dreary (albeit maximal cozy) day in Nashville. Seriously, mid-TNers (or elsewhere with storms) say safe! Stay inside!
earrings- gift from Jacqui/Katie, necklace- Tiffany's, top- Madewell, pants- Old Navy, shoes- Blush boutique (Nashville)
On this trip home, I was lucky enough to see a production of
The Nutcracker
, starring a close family friend of ours. Is it
so
terrible that after planning to attend an event like that my next thought is often "What is appropriate to where to [said event]?" What can I say? I like my fashion to revolve around appropriateness (or, being "approps" if you're into "abbrevs"). I mean that in the sense of just being relevant for the event, weather, crowd, etc. So that being said if I were invited to an "80's skank party" I would dress to the nines and in rare Cindy Lauper-esque form. (Already have the approp earrings,
take a peek
.)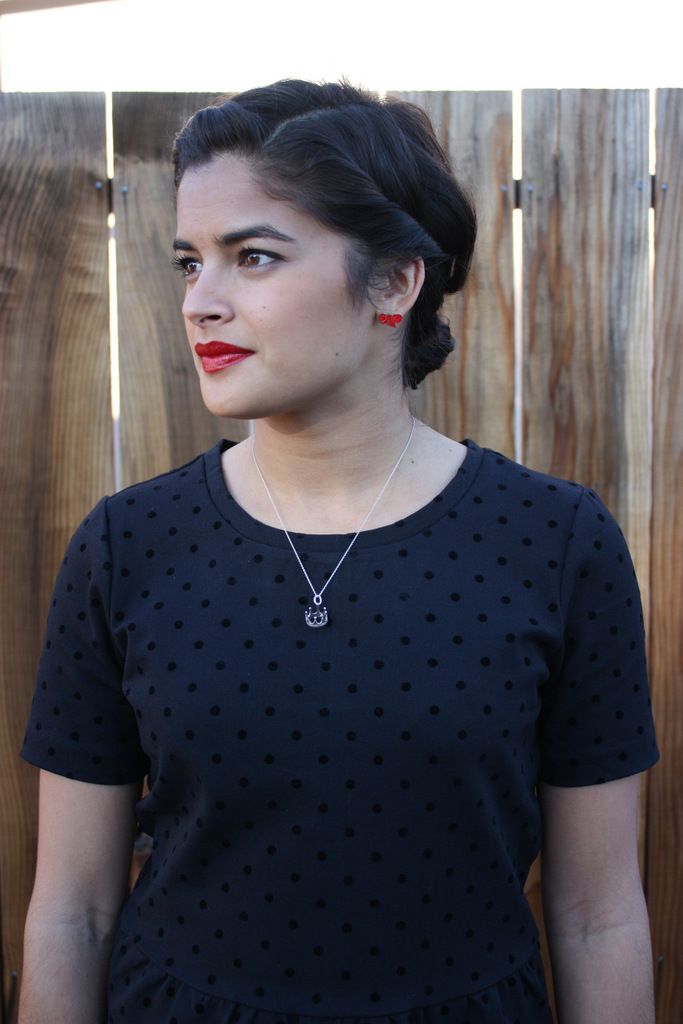 Anywayssss, my mom (I know, right? Go mom!) took these pictures for me right before the show. I settled on an all-black ensemble with pops of red (lipstick- Rimmel in Diva Red, earrings- gift from London circa 2009 from my loves Jacqui & Katie) that felt very holiday-approp.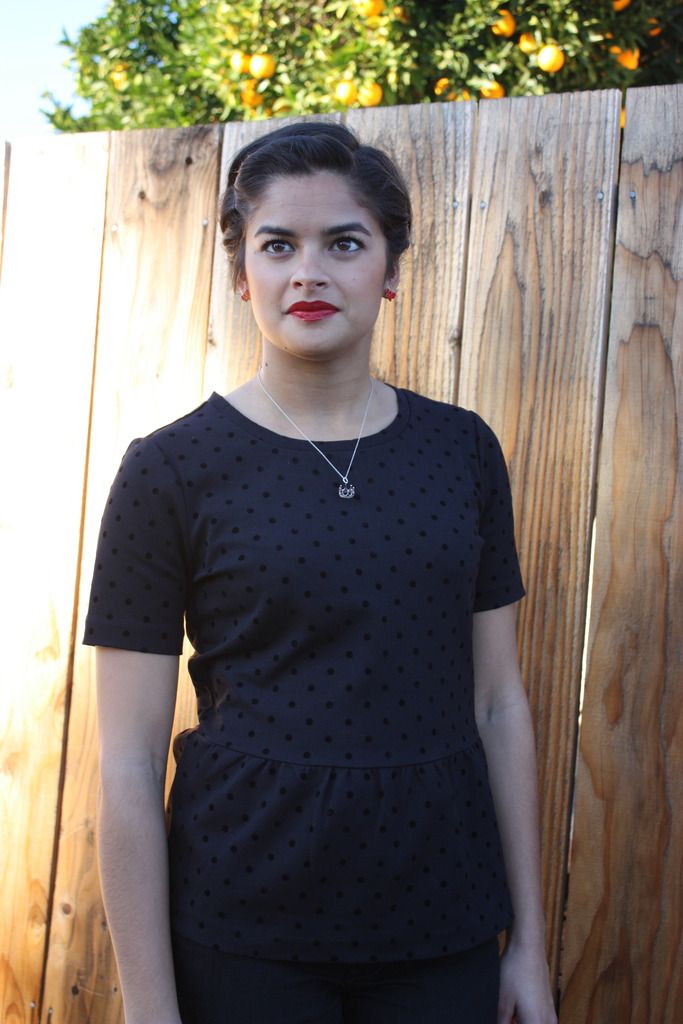 This Madewell top came my way via a price adjustment giftcard after purchasing the dress of my Madewell dreams. "Price adjustment" has been one of my favorite terms as of late. As in: if you buy something online and then it goes on sale (probably some of the worst moments of my young life) get thyself a price adjustment! My dress hasn't made it on the blog, why?? I don't know. Stay tuned! With my giftcard combined with a promo online I scored this top for around $10! Also my first peplum. A dreammmm by all accounts.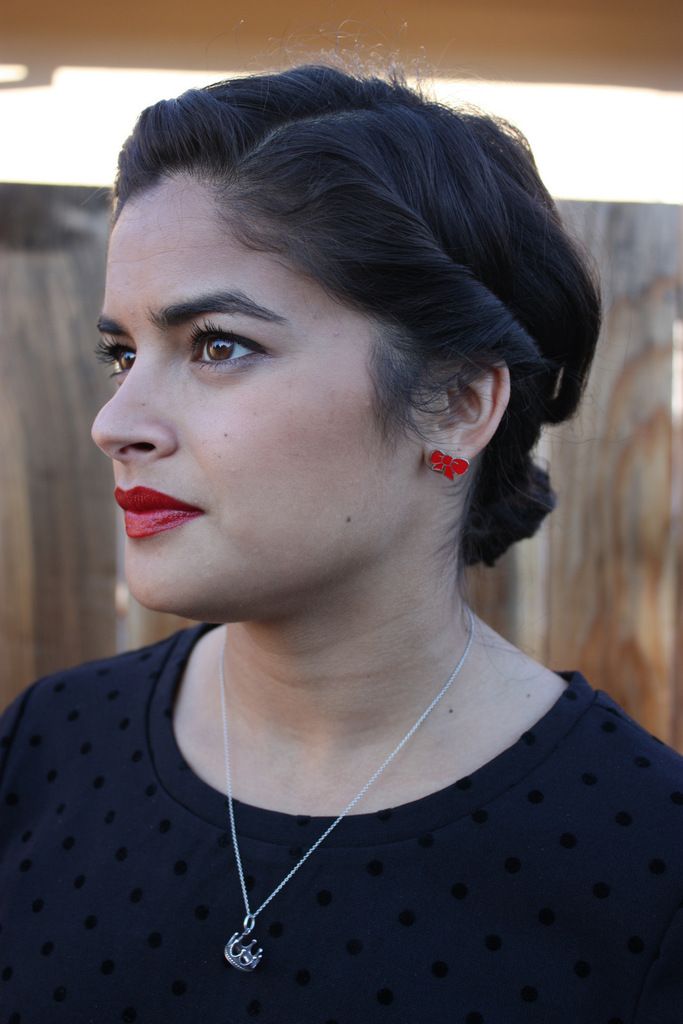 This was my first time seeing The Nutcracker ever, so I was pumped. I wrote my title because the whole time I joked that it seemed a very "American" thing to do, especially kicking off the holiday season. It was such a lovely Sunday afternoon activity to enjoy with my near and dears.
Asha made a beyond gorgeous Snow Queen (& that costume. I'm dying!). Wonderful job my dear! Suddenly all my childhood dreams of being a prima ballerina came in full force! Still waiting for those long, dancer legs to grow, BTW...
I'm really having a wonderful day. It started with a surprise friend coffee date this morning at the super cool bar/lounge/bowling alley that has established itself next door to my office (locals: Pinewood Social). I meant to post this yesterday, but I got a few projects to do and before I knew it the day was over! One involved helping with our company holiday party...which is making me feel very festive and excited! I'm honestly very glad I wrote today instead.
I was supposed to head to Memphis this weekend for a marathon relay tomorrow, but with this weather so dreadful, TN is kinda on lock-down (and especially Memphis). Now looking very much forward to a cozy weekend inside where I eat cheese and watch movies.
Stay safe & dry friends, thanks for reading & talk to you soon!