So this week has turned out to be totally wacky! Productivity rates are low, ice rates are high; I'm going on probably my 100th cup of tea, and going through all my fuzzy socks as well. When you're thrown into a weird situation like, "the city is shut down, come into work if you can", things feel very strange indeed. Today is my first full-day back at work since...one week ago, Thursday, actually!
One thing I know for sure--I'm READY to be back in warm weather like this past weekend! No layers, bare legs, short sleeves?! Seems like a cruel joke now.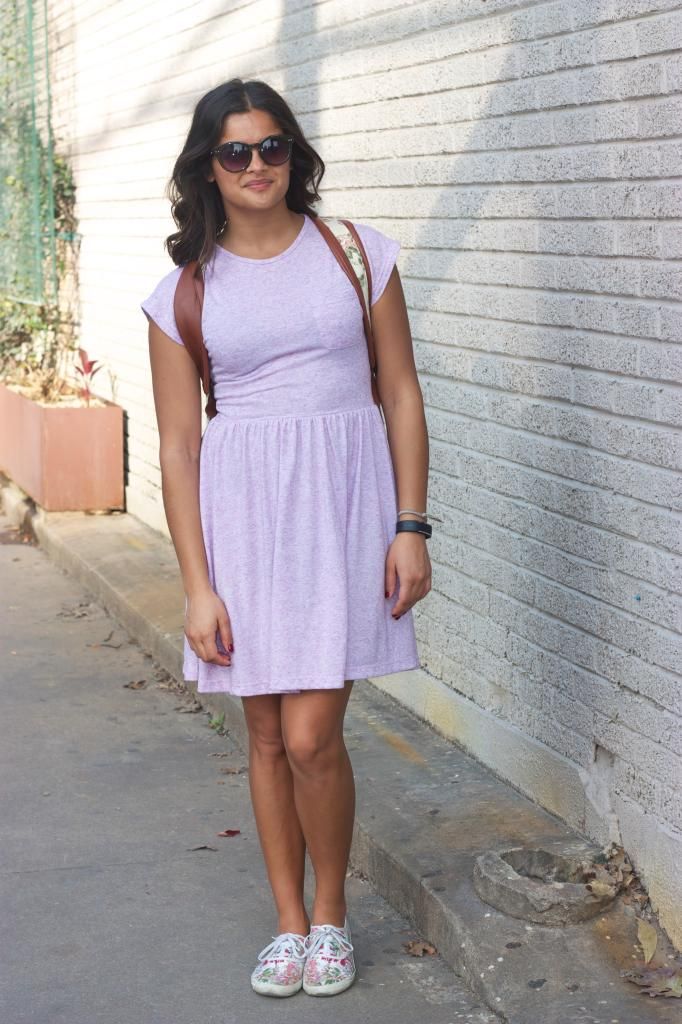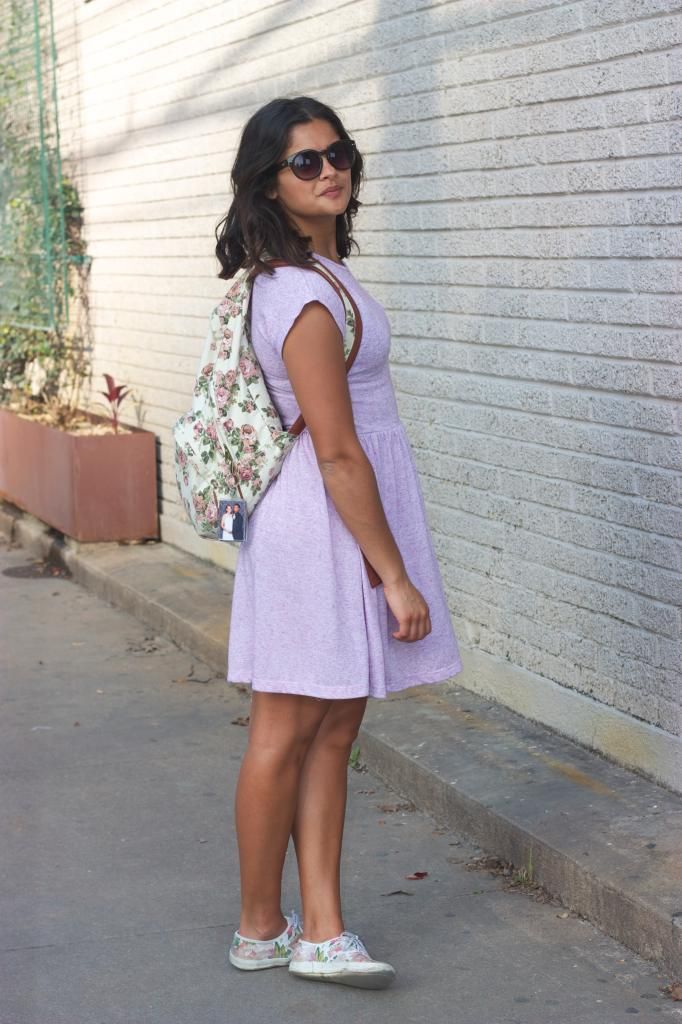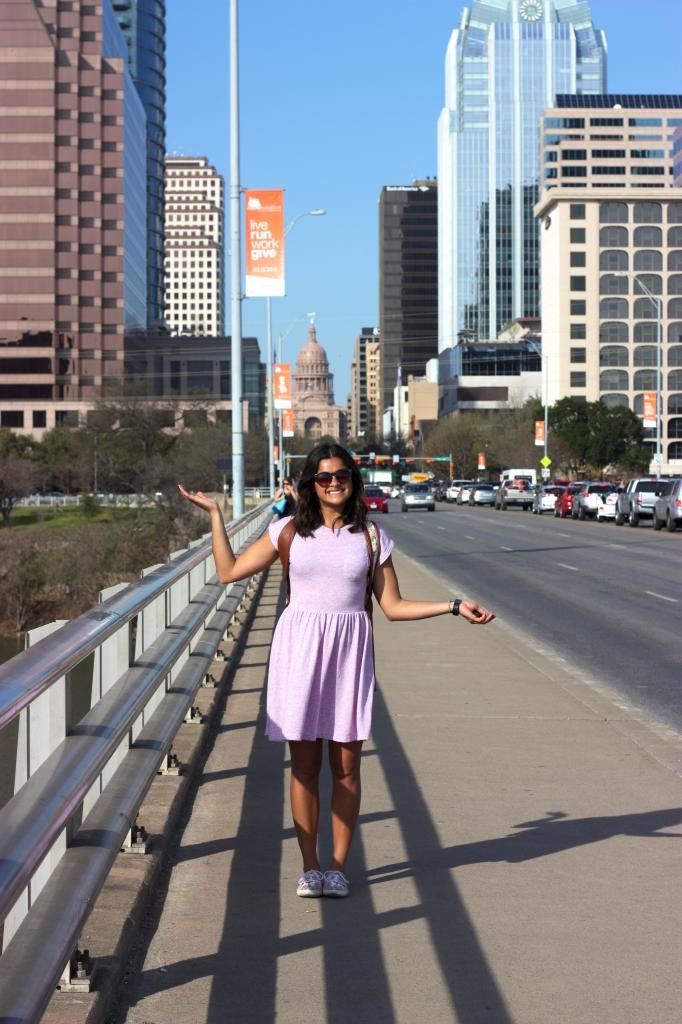 | glasses: H&M | backpack: Target | dress: ASOS (giveaway win) | tennis shoes: Urban Outfitters |
I wore this outfit this past Saturday in
Austin
, when it was 80 degrees (!?) and we walked around the whole city. I knew at some point during the trip we would be doing some serious adventuring (Peanut is a San Franciscan and <3's to walk) so I made sure to pack an outfit that was comfy
and
cute. This is usually the hardest part of packing for a trip, because truth be told, I'd rather be in running shorts and a t-shirt. Especially if there's a possibility of riding a bike.
This dress worked out to be comfortable for nearly every activity (didn't end up riding bikes) including hiding a Torchy's Tacos food baby. I opted for tennis shoes over flats since I knew we'd be doing a lot of walking. I've had these Urban Outfitters plimsolls for going on four years now? They've totally earned their keep, and I've nearly worn through the sole. Not bad for a $15 pair of shoes.
One last note about the cold: I have now experienced a new low temperature in Nashville (and, in life) a WHOPPING 1 degree. Wind chills as low as -14, so fun! Wtf, Nashville. I will not complain this Summer. I will not complain this Summer.