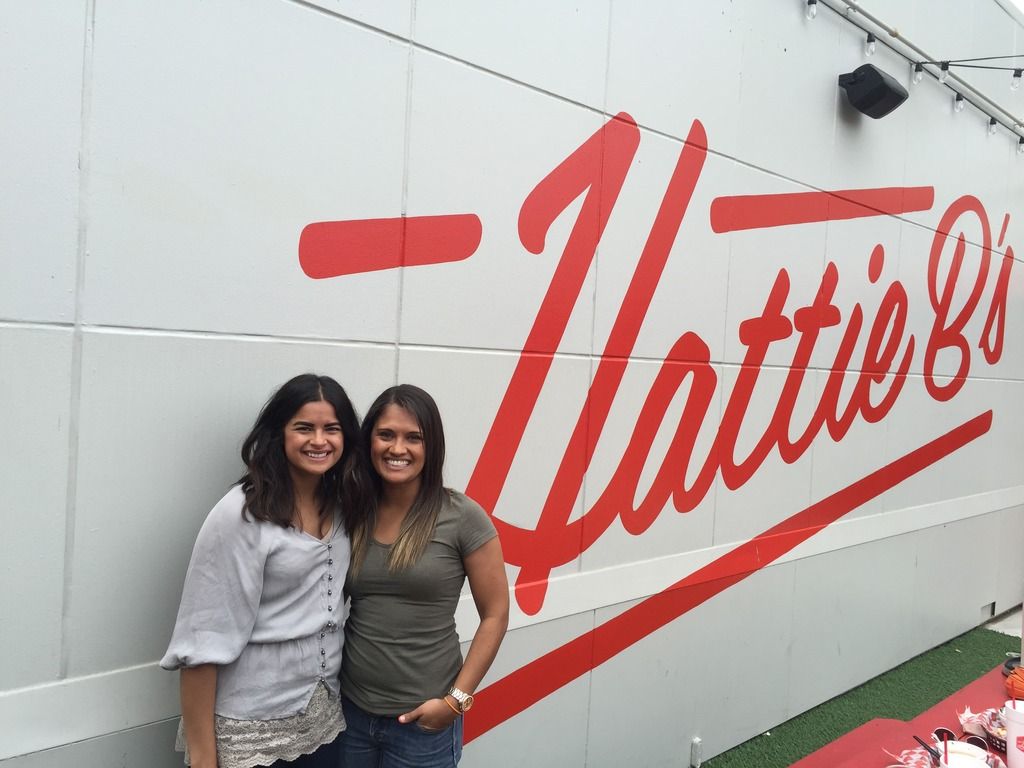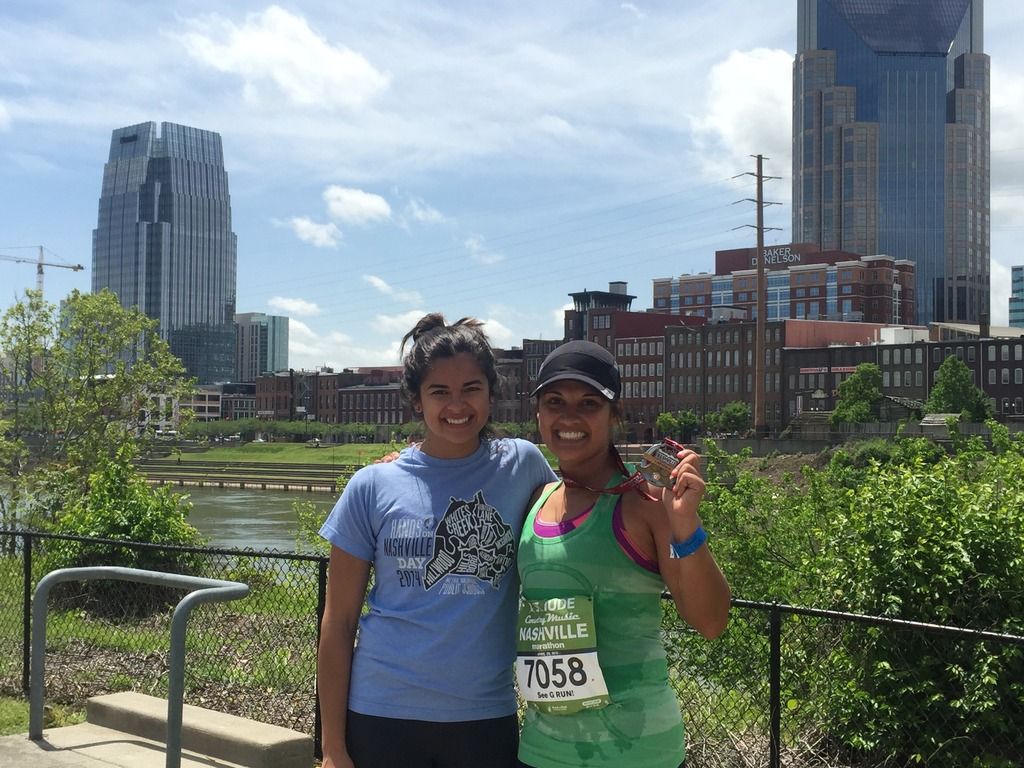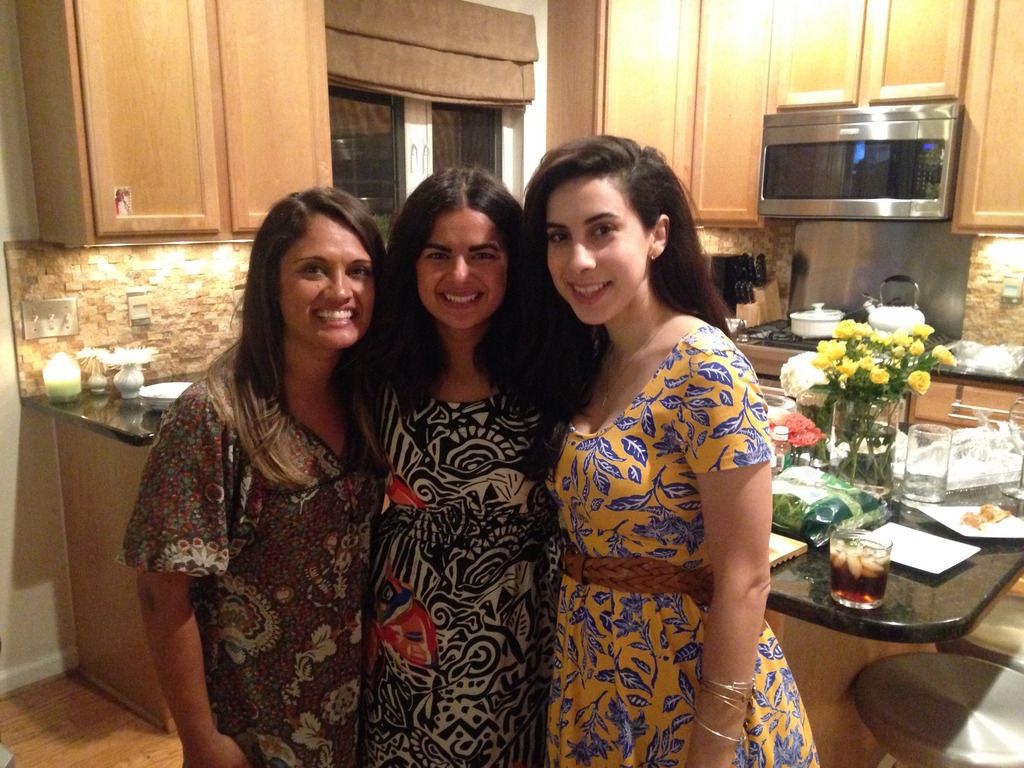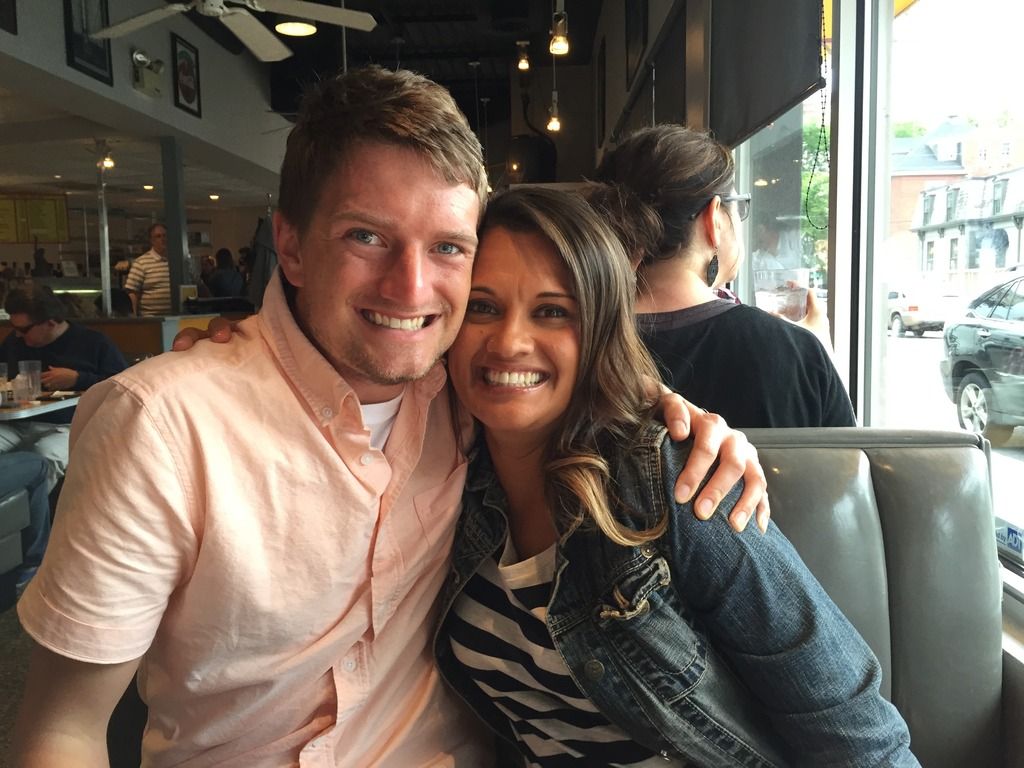 My sister was here this past weekend! I am so thankful for a constant flow of visitors from home; it leaves me feeling a little worn out at times, but also makes home always feel close.
This trip seemed more relaxed than previous ones, which was welcome indeed! After a very chill Friday night (being snuggled up on the couch with Galina was all I wanted and more), she ran the Music City Marathon Saturday morning. Saturday had a steady stream of planned activity after the race; post-marathon fair, showers for all, queso for all, Galina's fancy "my hair stylist lives in Nashville" appointment, and then a wonderful evening of grilling out and hanging in Andrea's backyard.
Sunday we did a lot but all at a lackadaisical pace; church, brunch, walking to shops, finding Galina cowboy boots at the Nashville Flea (the ONLY place to get them, I'm telling you!), small naps and
Footloose
on the couch, too much Pho and sushi, and then Broadway on a Sunday night which ended up being totally alright. It is so fun to watch your boyfriend get starstruck- we saw the entire Nashville Predators hockey team out at
The Stage,
I kept saying, "Hunter, be cool!"
Monday after one last hurrah lunch (Martin's is the best BBQ in Nashville. Yeah, I said it.) Galina headed home. But it's really ok because I'll be seeing her again in a few days. I didn't even hug her goodbye, just opened her door and pushed her out... ;)
Let me back up--Weekend Update on a Wednesday (has never happened in the history of perfectly P) because we are hosting a conference at work this week, which will end in me flying to California Friday morning (in the 5am range) for
Jenae's
bachelorette weekend. Which I guarantee I will over-share about later, but if you must know, the hashtags we are working with are #JenaesLastLuau and #SheDunnGood.
SO. Not much else is getting done this week. Really excited for that bachelorette party which I can't even think about until the conference is through. Fingers crossed for me that I make it on that plane Friday morning after some loooooong workdays.
But the POINT of this post is- I am a lucky girl to spend a weekend with my sis who flys in just to see me! Love you, Galina, and your happiness makes me happy!
Ok, I can't wait to catch up with everyone. Soon. And thanks for reading in the meantime!