My outfit thermostat is all out of sorts; going from premature FREEZING Nashville, to warm CA, back to cold TN, and the high today is 66 (warm enough for bare legs) and rainyyyyy. Anyway, this 'fit is from those unbelievably cold days before Thanksgiving. And, in retrospect, it is completely obvious that I am wearing yoga pants. I'm just trying to stay alive, folks. You do what you have to do, when you're a young California girl that finds yourself in weather with digits less than your age. I maintain: never a good thing!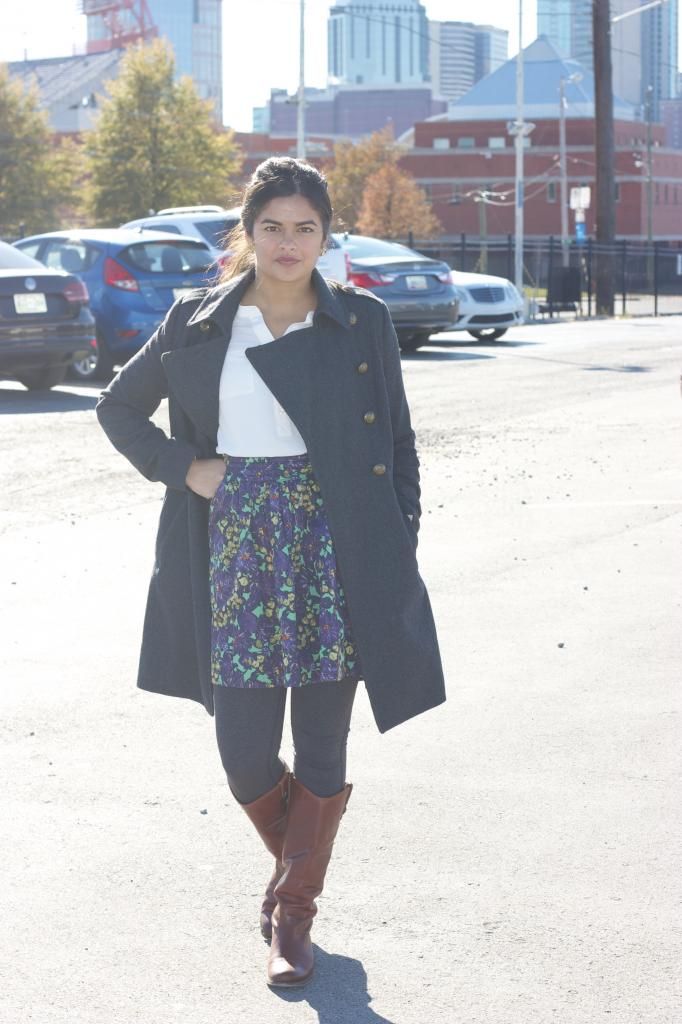 | coat: Old Navy | blouse: Old Navy | skirt: J.Crew | tights: Lululemon | boots: Frye |
Something about the proportions of this outfit felt just right. I wore the heck out of this coat in
Canada
, but otherwise, I just don't reach for it when I'm running out the door. Something about the silhouette feels a tad dramatic, and I always wish it were black for some reason. I think I like it best over skirts and dresses though, so this was great.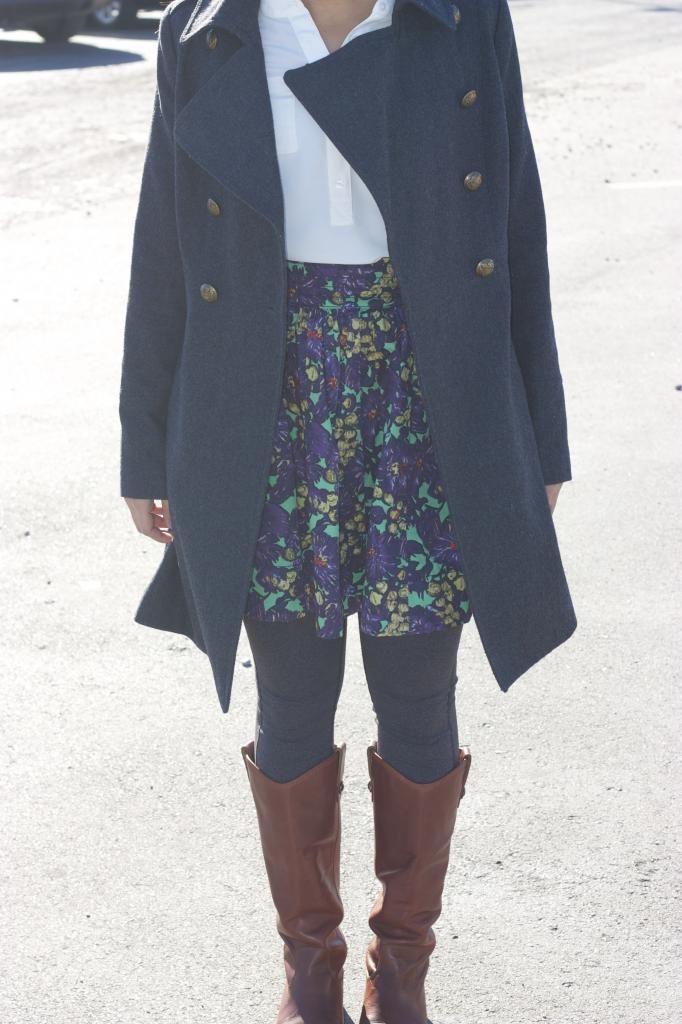 This blouse was my favorite for a while after I bought it (see it also:
here
) and then I completely forgot about it! I was determined to wear it this day, and the rest of the outfit just fell in place around it. If anyone is considering Frye boots, I will say: I've had mine for about a year and feel like I've already justified the purchase in cost-per-wear. I've been wearing these a few times a week!
And if these pictures look like they were taken in a divey restaurant parking lot, it's because they were! A couple weeks ago, Hunter met me for lunch on his way back from a couple days in Knoxville, for an engineering class. This was a big exciting deal because we NEVER meet for lunch! We went to Thai Phoo Ket, which is in a double wide trailer, across from Titan's stadium, and has arguably the best Thai food in town. And if you ever want to give them a call, their number is below!
How cute is Huneebear in his little peacoat? He was pleased as punch.

I'm gearing up for a full, fun (although, rainy, I guess) weekend! It is fun being back in Nashville. Do you guys have anything exciting planned? Have a great one!